ROYAL NAVY SOUTH ATLANTIC COMMAND - ROYAL NAVY C D 30 SHIPS *
5)CARNARVON CASTLE (A M C) *
---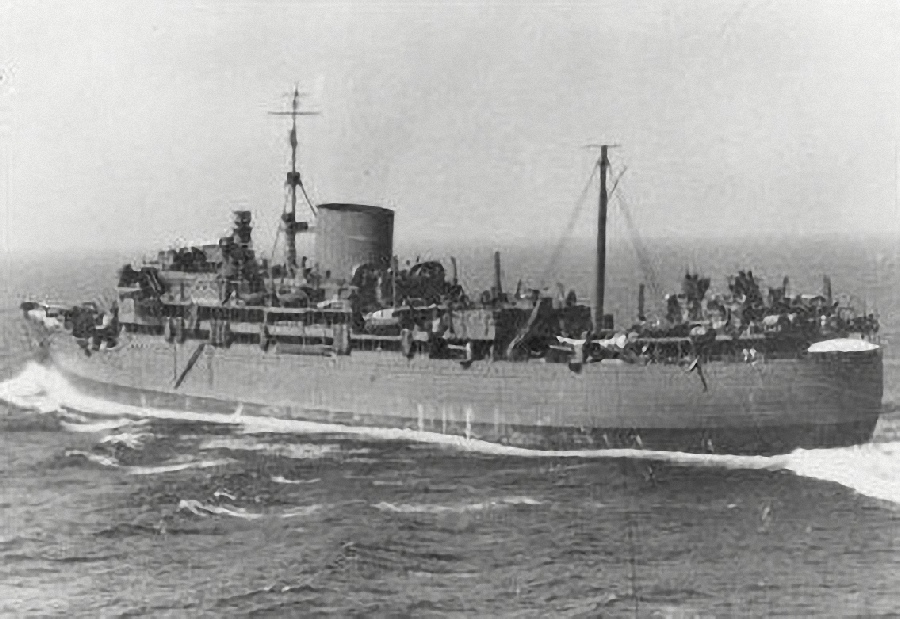 ---
Photo. http://www.bandcstaffregister.com/page4774.html
---
Completed: 1926
---
Displacement: 20 063 tons
---
Length: 630 ft 8 in
---
Beam: 73,5 ft
---
Draught: 13 feet
---
Armament: 8 x 6 inch guns, 2 x 3 inch anti-aircraft guns and 6 machines guns
---
Engines : Twin Screw, 2 Stroke Double Acting, Burmeister and Wain, 2 x 8 Cylinder, 3, 364 NHP
---
Speed: 18 kts
---
HMS Carnarvon Castle served mostly in the south Atlantic firstly from October 39 to April 40. From May 40 to June 41 she moved to Freetown Escort Force. In July 41 to April 42 she went back to the South Atlantic Station. In May 42 she was deployed to the Western Patrol. From June 42 to April 43she returned to the South Atlantic Station. From May 43 to November 43 she saw the last service in the war at the West Africa Command.
---
She was extensively modernised in 1938 and given a new bow and her twin funnels were replaced by a single funnel with her tonnage revised to 20 133 tons and overall length to 661 ft. There is no doubt that the refit improved her lines.
---
HMS Carnarvon Castle was stationed in the South Atlantic, partly to counter the threat from German commerce raiders that had been active in the area. On 5 December, roughly 700 miles from Montevideo she sighted an unidentified vessel which was later identified as the commerce raider Thor. The raider did not answer Carnarvons challenges and the range was closed, with Carnarvon putting a shot across the raiders bows. The raider opened fire and brought her fire to bear on the undergunned Carnarvon.
---
At 08.00 the fighting began and the Thor fire 593 shells and two torpedoes, which missed, until she was lost in a smoke screen. The firing ceased at 11.15, and the German's log recorded that HMS Carnarvon Castle turned north, on fire in several places and firing her stern guns, until she was lost in the haze. HMS Carnarvon Castle had been hit 27 times with 4 dead and 28 wounded and proceeded to Montevideo where repairs were carried out. Ironically, plates from the Admiral Graf Spee were used to patch the shell holes.
---
She then sailed to Cape Town for further repairs. She served mostly as an AMC during the war, being refitted briefly in the USA and fitted with radar. In 1944 she was fitted out as a troopship and spent the rest of the war on the trooping shuttle between America and the United Kingdom.
---
---
Rare footage above show the arrival of AMC Carnarvon Castle at Montevideo harbor. Hardly hit by the the gross caliber guns of German raider Thor the brave ship that sustained 22 direct hits enters the docks under a great reception by the people which flocked the harbor. The holes were patched up with the armor plates of German cruiser Graf Spee scuttled late in 1939.
---
FOLLOWING PAGES ON THE SAME ARTICLE