ROYAL NAVY SOUTH ATLANTIC COMMAND - ROYAL NAVY A B 36 SHIPS
5)ALBATROSS (SEAPLANE TENDER)
---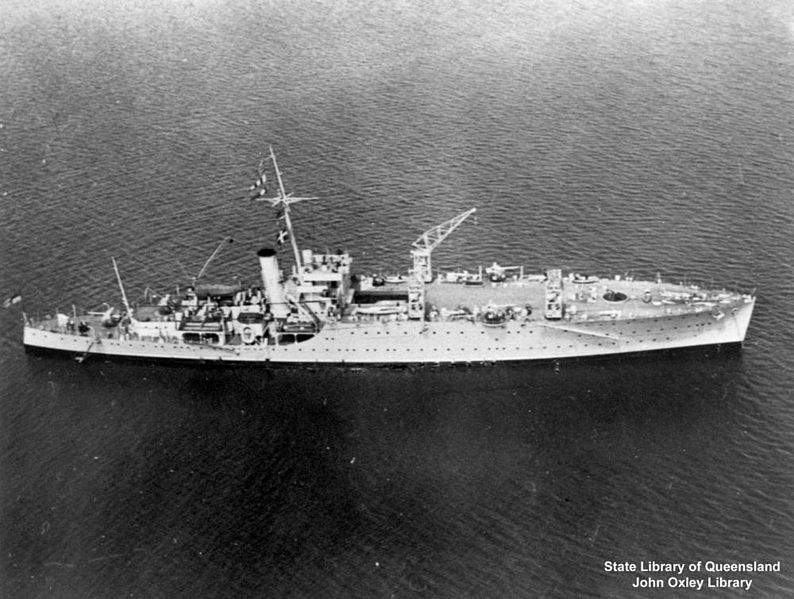 ---
---
Photo. en.wikipedia.org. HMS Albatross being overflown by one of her aircrafts.
---
Completed: 1929
---
Displacement: 4,800 tons
---
Length: 433,7 ft
---
Beam: 77,9 ft
---
Draught: 19 ft
---
Propulsion: Parsons Turbines, 10,800 hp, 2 shafts
---
Speed: 23 kts
---
Complement: 450 (including six officers and 24 airman from RAAF)
---
Armament: Four 4.7 inch guns, Two 2-pounder guns
---
Aircraft carried: Six Supermarine Seagull or 9 Fairey IIIF
---
Fate: Traded to Royal Navy as part payment for HMAS Hobart. Later sold to Greece, renamed Hellenic Prince.The ship's career finally ended when she was scrapped at Hong Kong on 12 August 1954.
---
HMAS Albatross sailed for England on 11 July 1938. The crew which had sailed to England transferred to Hobart upon her commissioning.Renamed HMS Albatross, the ship served in the South Atlantic from 1939 to May 1942, based at Freetown on the West African coast, apart from a repair at Simonstown, South Africa and a refit at Mobile in the United States. At Freetown, she provided base facilities for air patrols over the Atlantic for trade protection and detection of enemy ships and blockade runners.
---
Albatross was sold to a British company on 19 August 1946 for commercial use. The plan was to originally convert her into a luxury liner, but as the refurbishment was financially prohibitive, it was instead proposed that she be renamed Pride of Torquay and used as a floating cabaret at Torquay. Before this went through, the ship was purchased on 14 November 1948 by the British-Greek Yannoulatos Group, and was renamed Hellenic Prince to recognise the birth of Prince Charles on that day, and his Greek heritage. The vessel was converted into a passenger liner at Barry in Wales.
---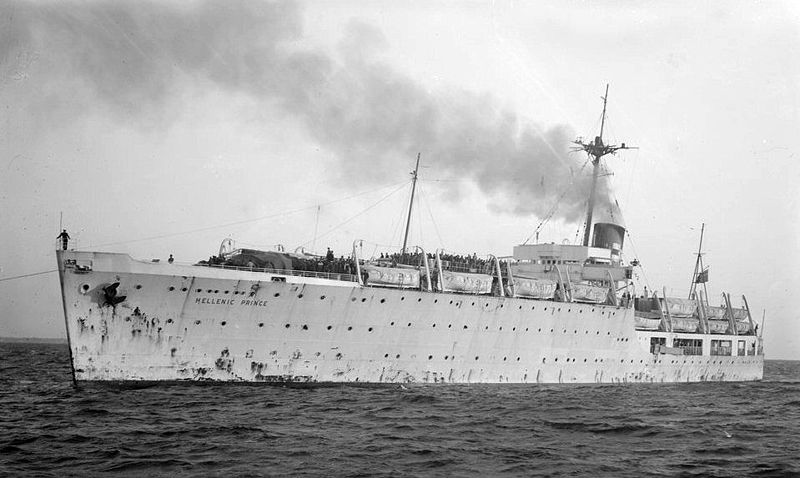 ---
Photo. en.wikipedia.org
---
FOLLOWING PAGES ON THE SAME ARTICLE