ROYAL NAVY SOUTH ATLANTIC COMMAND - ROYAL NAVY A B 36 SHIPS
2)ACTIVE (DESTROYER)
---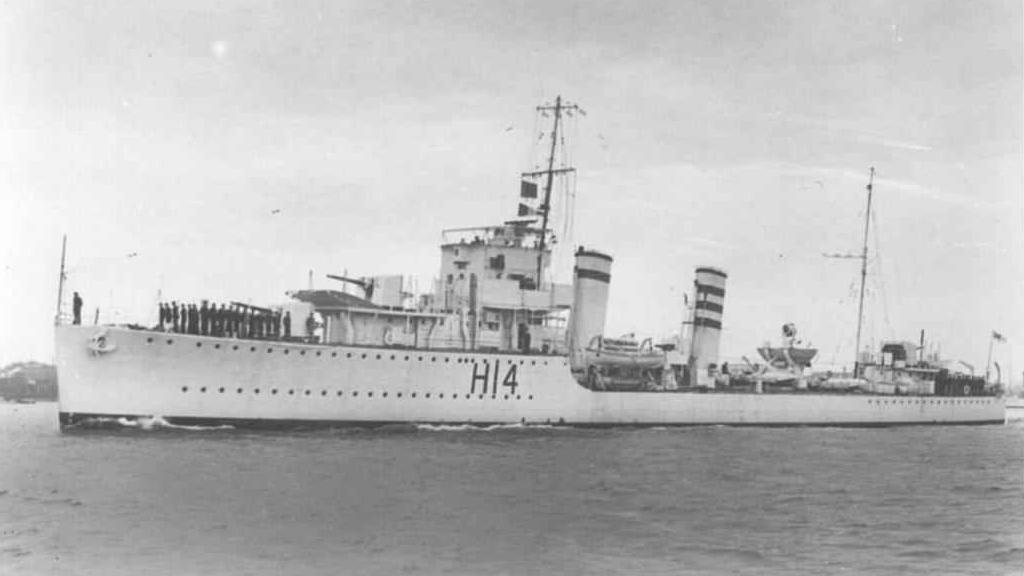 ---
Photo. www.naval-history.net
---
---
Completed 1929
---
Displacement 1773 tons (Full load)
---
Length 323 ft
---
Beam 32 ft
---
Draught 12 ft
---
Propulsion 3 × Thornycroft oil-fired boilers 35,500 hp
---
Speed 35 kts
---
Range 4800 miles
---
Complement 138
---
Armament 4 × 4.7 in guns (4×1) 2 × 2 pounder AA guns (2×1) 8 × 21 inch torpedo tubes (2×4)
---
HMS Active, the tenth Active (H14), launched in 1929, was an A class destroyer. She served inWorld War II, taking part in the sinking of four submarines. She was broken up in 1947. She was launched 9 July 1929 as part of the first class of destroyers after World War I, at Hawthorn Leslie in Hebburn, Newcastle upon Tyne. She was commissioned 9 February 1930 as part of the third destroyer flotilla and part of the Mediterreanean Fleet. At the beginning of World War II she joined the 13th Flotilla based in Gibraltar and later Force H. As such she took part in the Operation Catapult against the French fleet in Mers el Kebir.
---
In May 1941 the ship participated in the hunt for the battleship Bismarck. In 1942 she participated in the Madagascar landings (Operation Ironclad) during which on 8 May she sank the Vichy French submarine Monge. Later while being based in Cape Town on 8 October she sank the German U-179en route to Penang.
---
During the rest of the war the ship served as escort mainly between Great Britain and Sierra Leoneafter receiving increased anti aircraft and anti submarine armament. On 23 May 1943 she sank the Italian submarine Leonardo da Vinci west of Cape Finisterre together with HMS Ness and on 2 November 1943 U-340 close to Tangier.
---
HMS Active served in South Atlantic and Indian Ocean from February to November 1942. In May 1947 HMS Active was decommissioned and sold for scrap. In the south Atlantic HMS Active took part in the rescue of 80 crew members, nine gunners and eight passengers of the British Merchant City of Athens sunk 08 Oct 42 by U-179. The u-boat was sunk the same day by the Active. She also rescued 23 men in one boat on 11 October 1942. They were survivors from US Merchant Coloradan sunk by U-159 two days earlier.
---
By en.wikipedia.org
---
FOLLOWING PAGES ON THE SAME ARTICLE