RAIDER ADMIRAL GRAF SPEE * 8 SHIPS SUNK - BATTLE OF THE RIVER PLATE
9)DORIC STAR
---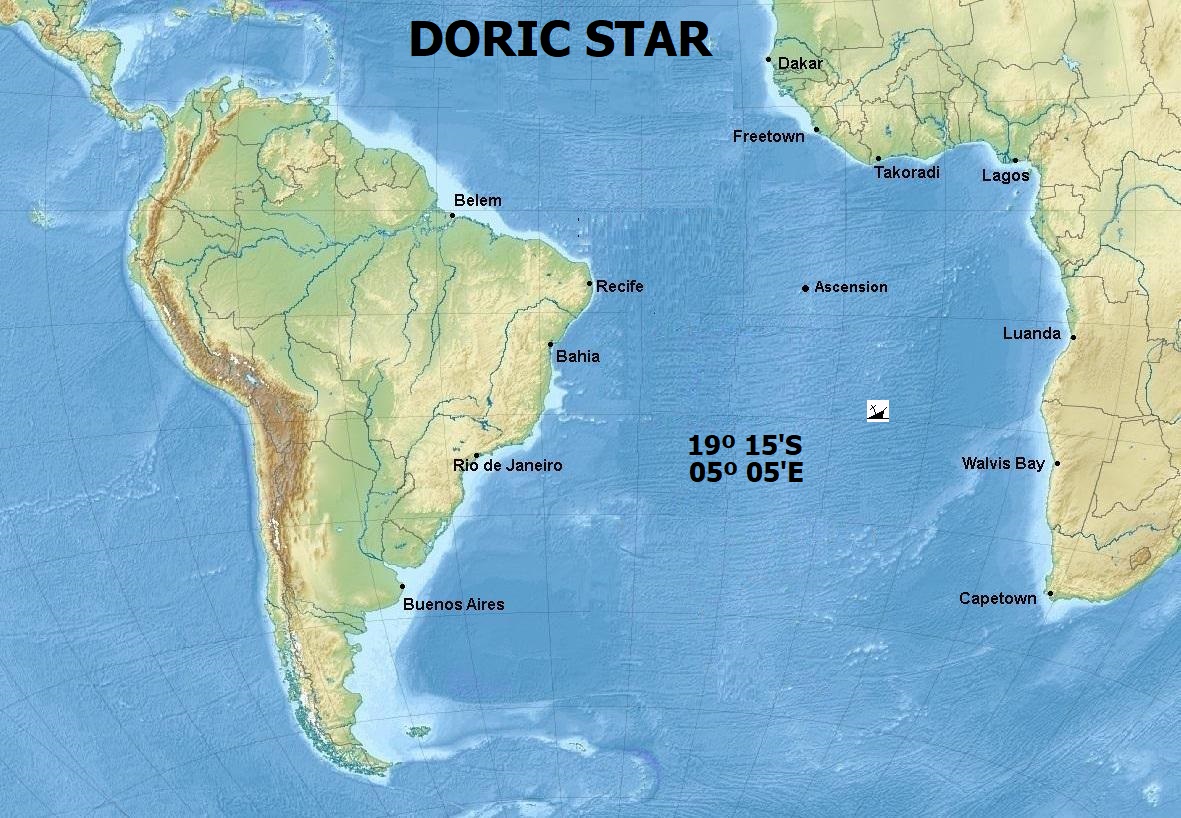 ---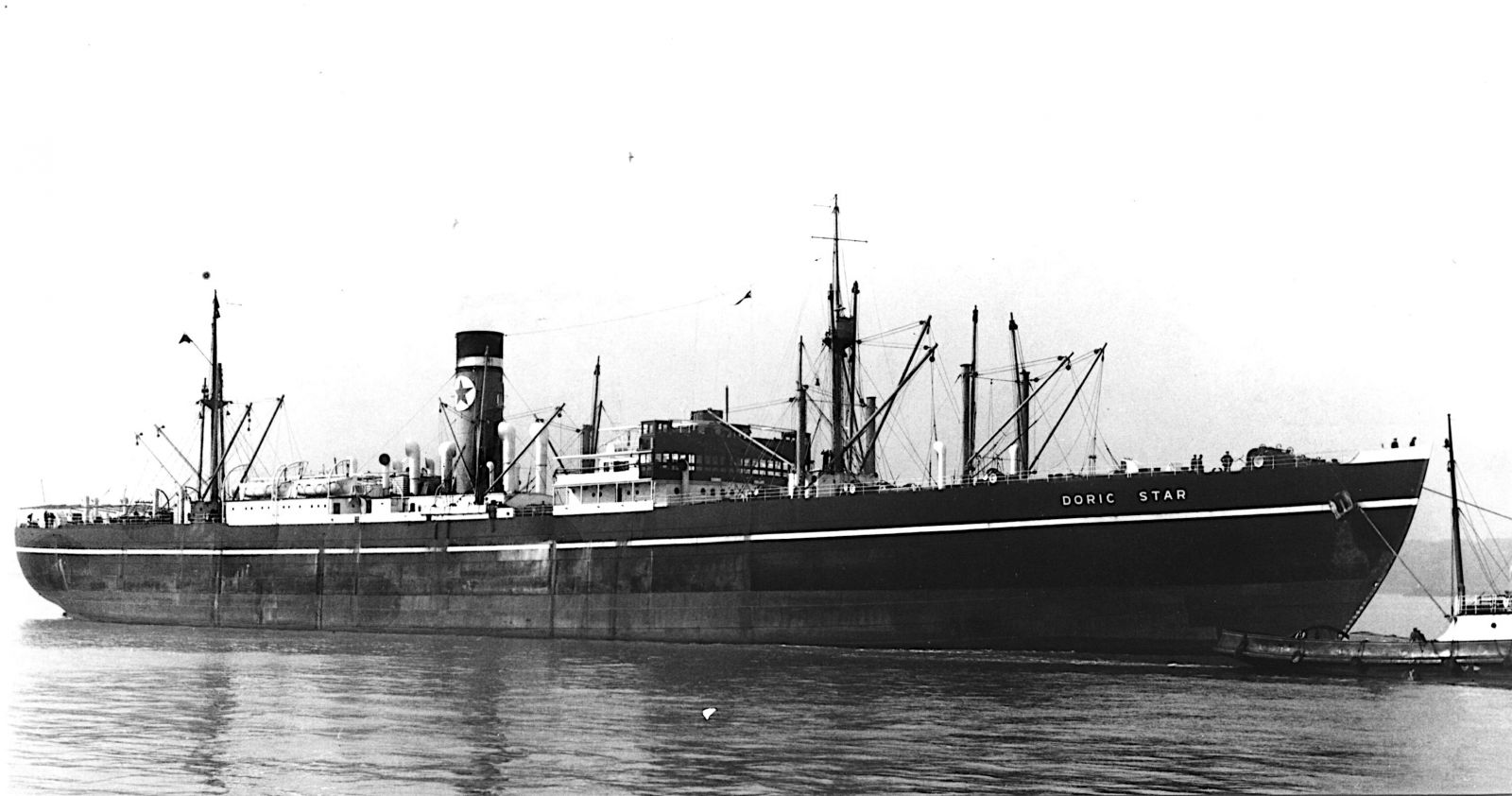 ---
Photo http://www.benjidog.co.uk/allen/Images/ImagesB/bsl00032.jpg
---

---
Built: 1921
---
Tonnage: 10,086 / 13,550 tons
---
Cargo: 8,000 tons of general cargo, including meat, dairy produce, calf skins and casein.
---
Sunk 2 Dec 39 by Adm GRAF SPEE on pos 19º 15'S 05º 05'E
---
0 Dead
---
64 Survivors
---
Had departed New Zealand outbound for England, stopping Sydney and Capetown with a cargo of frozen meat, dairy products and wool. She was intercepted by GRAF SPEE 600 miles W of SW Africa. Passengers as well as the crew were transferred to the raider and the DORIC STAR was shelled and sunk. Nonetheless the radio operator sent a distress signal with her position.
---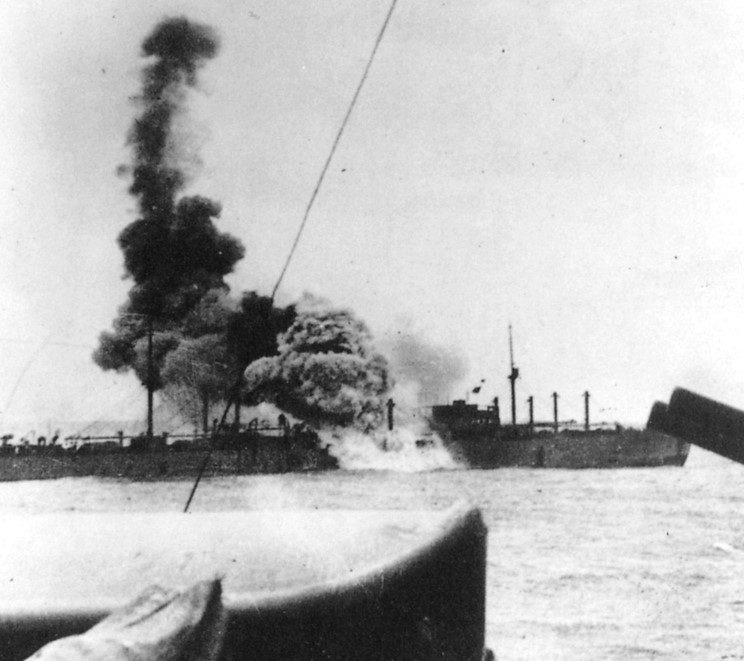 ---
Doric Star being shelled by Adm Graf Spee. Picture by Michael Pocock www.maritimequest.com
---
---
A motor boat with a boarding party is seen from the Graf Spee. Picture by Michael Pocock www.maritimequest.com
---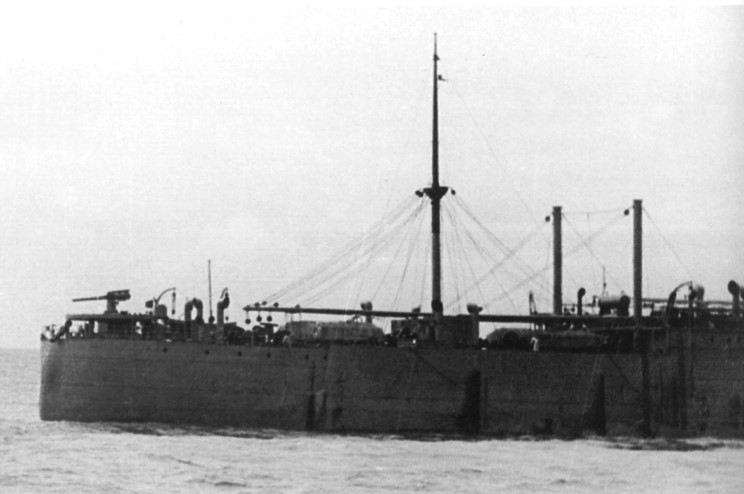 ---
The stern is clearly visible with its deck gun. Picture by Michael Pocock www.maritimequest.com
---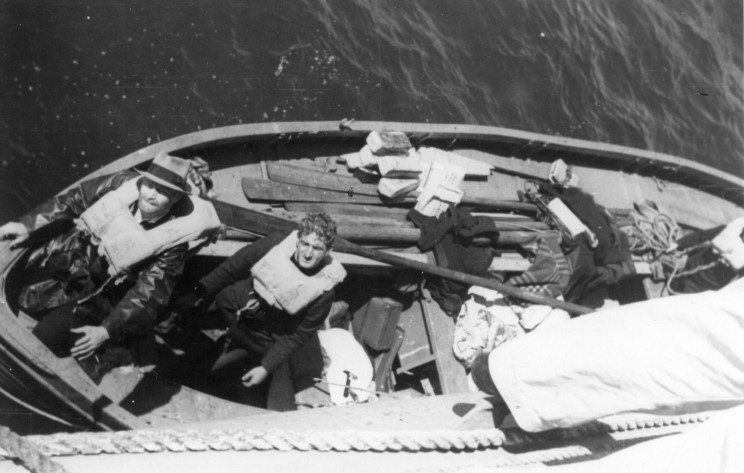 ---
Crewmen from Doric Star come close alongside Graf Spee. Picture by Michel Pocock www.maritimequest.com
---
---
Doric Star in her death throes is shelled by the powerful guns of Adm Graf Spee. Soon she will slip beneath the waves. Picture by Michael Pocock www.maritimeqest.com
---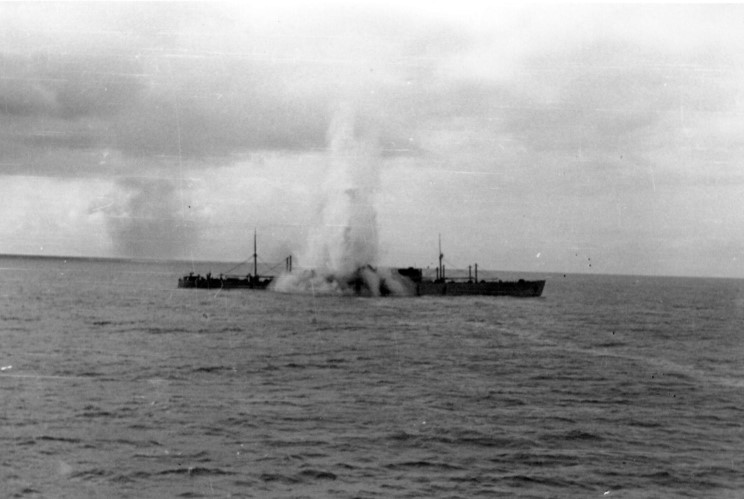 ---
Doric Star being struck by one torpedo from Graf Spee. Photo by Michael Pocock www.maritimequest.com
---
FOLLOWING PAGES ON THE SAME ARTICLE