RAIDER ADMIRAL GRAF SPEE * 8 SHIPS SUNK - BATTLE OF THE RIVER PLATE
11)NEWTON BEECH
---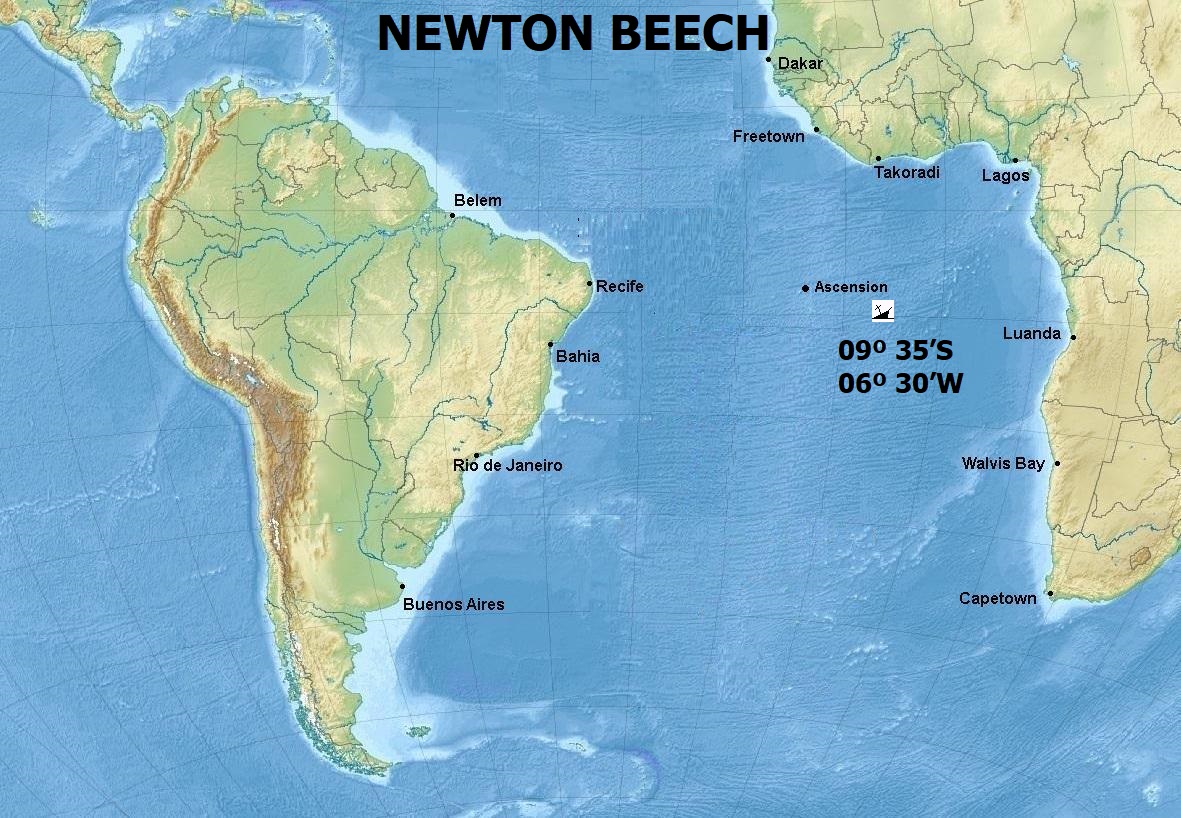 ---
---
Photo. www.photoship.co.uk
---
---
Built 1925
---
Tonnage 4,651 / 7,690 tons
---
Cargo: Maize.
---
Route: Table Bay - London via Sierra Leone
---
Captured 05/Oct 39 by Admiral Graf Spee on pos 09º 35'S 06º 30'W. sunk 8/Oct/39.
---
0 Dead
---
34 Survivors taken as POW.
---
On 5/OCT/39, when heading for England, the merchant was stopped by Graf Spee some 500 miles south east of Ascension Island. Once again the raider was disguised as a French warship until Kriegsmarine ensign was unfurled. This time the radio operator managed to send a distress signal picked up by British Fleet.
---
A prize crew boarded the British merchant and recovered some papers the crew could not throw overboard. Two and half tons of cargo were taken from the merchant. Some of the crew mixed with Ashlea's, was taken on board of the raider and later transferred to the supply ship ALTMARK. NEWTON BEECH was finally sunk by gunfire off the coast of Belgium Congo.
---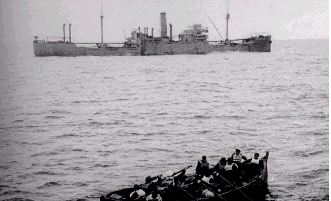 ---
The crew of Newton Beech leaves the ship and is being transferred to the Graf Spee. Picture by Michael Pocock www.maritimequest.com
---
---
Newton Beech seen from the Graf Spee. Picture by Michael Pocock www.maritimequest.com
---
---
Newton Beech sailing along with the Graf Spee between 5 and 8 Oct 39. Picture by Michael Pocock www.maritimequest.com
---
FOLLOWING PAGES ON THE SAME ARTICLE