ITALIAN SUBMARINES IN SOUTH ATLANTIC - ITALIAN SOMMERGIBILI
12)PIETRO CALVI
---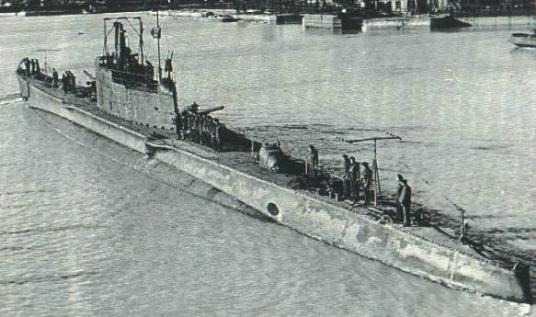 ---
Photo. http://www.regiamarina.net/detail_image_with_list.asp?nid=268&lid=1&cid=14
---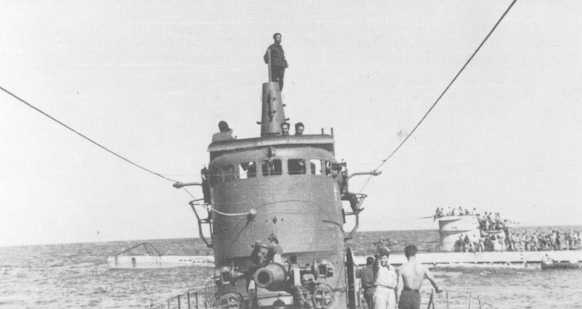 ---
Pietro Calvi seen with other sister ship in the bottom. Photo http://www.regiamarina.net/detail_image_with_list.asp?nid=268&lid=1&cid=14
---
---
Primo Longobardo, the Commander of Pietro Calvi.
---
Commissioned 31st March 1935
---
Displacement: 1550 tons surfaced. 2060 tons submerged
---
Range: 11 400 km.
---
Complement 72
---
Fate: Damaged in action with the cutter "Lulworth" and other escorts on the 14th, Italian submarine "PIETRO CALVI" was scuttled south of the Azores. 35 crewmembers were later rescued.
---
Pietro Calvi (Pennant Number CV) was launched 31 March 1935. The first war patrol was from Liguria to the Atlantic Ocean, and lasted from 3 July to 6 August 1940. After overhaul at La Spezia, Calvi sailed on 6 October 1940 for a second Atlantic patrol reaching Bordeaux on 23 October. Calvi suffered storm damage during its third patrol off the British Isles from 3 to 31 December 1940.
---
The fourth patrol was between the Canary Islands and the Azores from 31 March to 13 May 1941. Calvi sailed on 1 August 1941 for a fifth patrol off the Canary Islands. During the sixth patrol from 7 to 29 December 1941 Calvi, Finzi and Tazzoli rescued sailors of the sunken raider Atlantis. The seventh patrol was off Brazil from 7 March to 29 April 1942. Calvi sailed on 2 July 1942 for its eighth patrol. Calvi was rammed and sunk on 14 July 1942 by convoy SL 115 escort HMS Lulworth. Three officers and 32 sailors survived.
---
In the south Atlantic CALVI sank 4 ships with a total of 40,237 DWT
---
BALKIS - BEN BRUSH - EUGENE V. R. THAYER - TC MC COBB
---
OTHER ARTICLES YOU MAY FIND SIMILAR