BRAZILIAN NAVY SOUTHERN NAVAL FORCE - SOUTHERN NAVAL FORCE
2)CV BARRETO DE MENEZES F6
---
---
Photo courtesy Francisco Freire Collection
---
Launched: Feb/1944.
---
Incorporated: 28/Oct/1944.
---
Displacement: 680 ton , 813 (loaded)
---
Length: 53.70 m.
---
Beam:8.53 m.
---
Draught: 4.87 m.
---
Propulsion: Coal burners and triple expansion boilers with 1.000 hp.
---
Speed: 12,5 knots.
---
Range: 2.500 miles.
---
Armament: 1 , 3 pol. (76 mm) gun, 4 Oerlikon Mk 10 , 20 mm/70 Machineguns, single mountings and 4 D/C throwers K Mk 6 and Mk 9.
---
Complement: 70.
---
Fate: Lost 4/Nov/1954 due to navigation accident.
---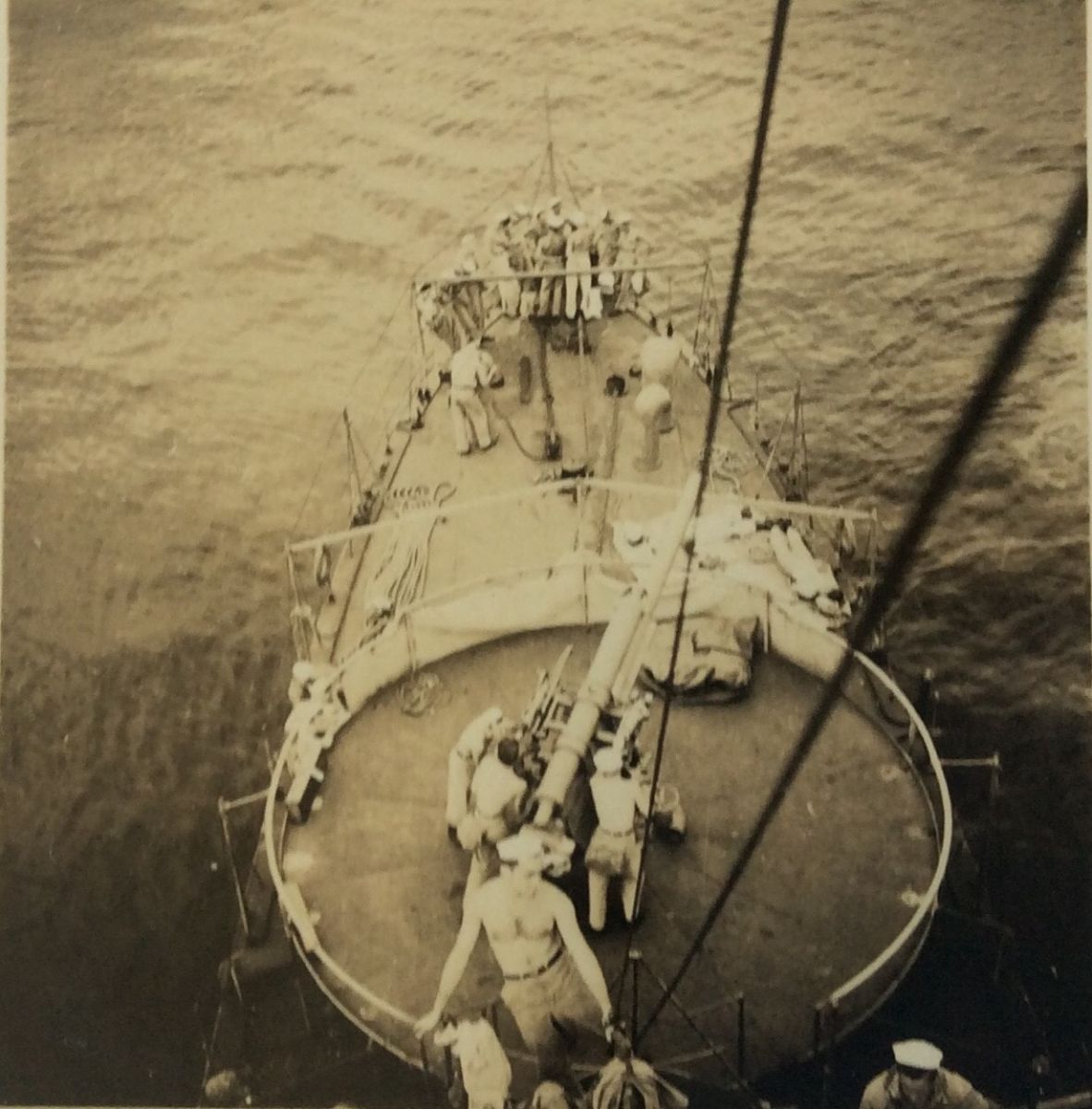 ---
Above the detail of the bow gun from one Matias de Albuquerque class Corvette. Photo Francisco Freire collection.
---
Corvette Barreto de Menezes, Ex-Paru, was ordered with five more of the same class by British Shipowner The Marine Navigation Company Ltd., as fishing trawlers and was built by the Brazilian shipyard Organização Henrique Lage, at Viana Island, Niterói, Rio de Janeiro. With the War II outset, these vessels already under construction, with all units with keel laid and 2 launched, were ceded by the British Admiralty to the Brazilian Government on 24/Aug/1942.
---
The cost was afforded by the Brazilian Navy and they were incorporated Oct/1944. Paru was re classified as a Corvette and was named Barreto de Menezes. Her first commander was Lieutenant Captain Luís Henrique Marques da Costa. Barreto de Menezes took active role in the patrol escorting several convoys in the West South Atlantic sub area.
---
OTHER ARTICLES YOU MAY FIND SIMILAR