BRAZILIAN AIR FORCE FAB * - BRAZILIAN AIR FORCE
29)VULTEE BT 15
---
Total received: 122
---
Characteristics:
---
Monoplane, Low Wing, Two seats in tandem.
---
Engine: Wright or Brazilian manufactured under license F.N.M. R-975-11 de 450 hp, radial, 9 cylinders.
---
Span: 12,80 m. Length: 8,78 m. Height: 3,50 m. Wing area: 22,20 sq mt.
---
Empty Weight: 1.530,9 kg. Maximum Weight: 2.039,4 kg.
---
Rate of Climb: 337 m/min. Ceiling: 6.598 m.
---
Range: 1.165 km.
---
Weapons. None.
---
In Brazilian Air Force they were designated by tail #: 01 to 122, later BT-15 1048 to 1166 and 1373 to 1375.
---
With regard to combat aviation, the newly created Brazilian Air Force was the weapon that most lacked modernization because it will inherit in its creation of the Navy Naval Aviation and Military Aviation Army, aircraft already outdated and not adequate the threats existing at that time. One of the priorities in this scenario was the training of a large number of military pilots. And for this task in terms of relatively modern aircraft, few units of the North American MODELS BT-13 and NA 72 were available, being lower in quantitative terms the demands required. The Leand & Lease Bill Act contracts provided for the delivery of large quantities of basic and advanced training aircraft, which would be supplied in batches, with the first group being received in 1942.
---
Among the various models received were 120 new factory units of the renowned Vultee BT-15 Valiant that were to be employed in basic instruction and instrument flight tasks. The aircraft received differed from their North American peers because they were equipped with the 450 hp Wright R-975-11 engines. Due to threats of attack on freight convoys by axis submarines, it was determined that all aircraft were carried in flight from the United States, which was considered a remarkable achievement for the time, mainly because the Brazilian pilots were newly formed in the United States and had a few hours of flight experience.
---
After their receipt in Brazil in the city of Rio de Janeiro, these aircraft were distributed to the School of Aeronautics (EAer), where they began to be employed in the training program of new military pilots, being employed in the intermediate stage of training, working among the Fairchild PT-19 employees in basic training and the North American BT-13, NA 72 and AT-6 used for advanced instruction. During World War II the Vultee BT-15 Valiant had a key role in the training of military pilots in the country.
---
This training system n the Aeronautics School (EAer) lasted until the end of 1946, the following year the Vulteezinho, or Vultee Perna Dura, as were known the Vultee BT-15 (to differentiate them from their "older brother", the Vultee V-11 GB2, or Vulteezão), were distributed to the various air bases where they began to equip the Training Squadrons, administrative missions are also employed for the benefit of these units. In addition to the Training Squadrons, the Vultee BT-15 also began to equip the Reserve Officers' Preparation Center (CPOR) and maintained in this activity until the end of the first half of the 1950s.
---
---
A group of BT 15 Vultee seen parked at Afonsos Airfield Rio de Janeiro Photo http://castropr.blogspot.com/
---
---
One Vultee Bt 15 seen at Curitiba Bacacheri Airbase.https://acperalta.blogspot.com/2010/10/velha-base-aerea-do-bacacheri.html
---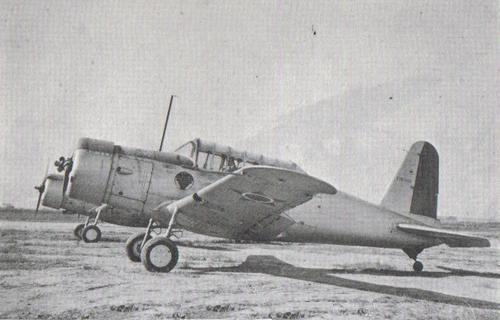 ---
Detail of two BT 15 at Campo dos Afonsos Airfield Rio de janeiro.
---
---
The photo shows a formation of BT-15 produced in Brazil at Lagoa Santa by Fabrica Nacional de Motores FNM. Photo. https://castropr.blogspot.com
---
FOLLOWING PAGES ON THE SAME ARTICLE