BRAZIL THE FORGOTTEN ALLY - BRAZIL X USA
9)CONCLUSION
---
WHAT DID YOU DO IN THE WAR ZE CARIOCA?
By Frank Mc D. Cann. University of New Hampshire.
---
Brazil took an active part in World War II as a supplier of strategic raw materials, as the site of important air and naval bases, as a skillful supporter of the United States in pan-American conferences, as a contributor of naval units, a combat fighter squadron and a 25,000 strong infantry division.
---
It lost 1,889 soldiers and sailors, 31 merchant vessels, 3 warships, and 22 fighter aircraft. It came out of the war with modernized armed forces, thanks to its receipt of 70% of all United States Lend-Lease equipment sent to Latin America.
---
Zé Carioca, Walt Disney's dapper parrot, who was Hollywood's cartoon characterization of Joe Brazilian, taught Donald Duck how to samba in the film Three Caballeros, but the Americans, like Donald, could not quite catch the beat. So with the restoration of peace, instead of the wartime alliance heralding an era of two national destinies bound together for mutual benefit, as Foreign Minister Oswaldo Aranha had dreamed, the Cold War turned Americans in other directions and left Brazilians with a vague sense of having been exploited.
---
Brazil's rejection of further overseas military operations in the Korean and Vietnam wars is partly related to a national perception that the United States did not adequately appreciate its contribution in World War II.
---
Even so, the war changed Brazil. The wartime air and naval bases were turned into civilian airfields and port facilities, the joint operations set new standards for military education and training, and the experiences abroad that the thousands of veterans brought back began a process of modernizing the nation's mentality. The industrialization spurred by the building of the Volta Redonda steel mill propelled Brazil during a single generation from the age of the bull-cart to that of the internal combustion engine.
---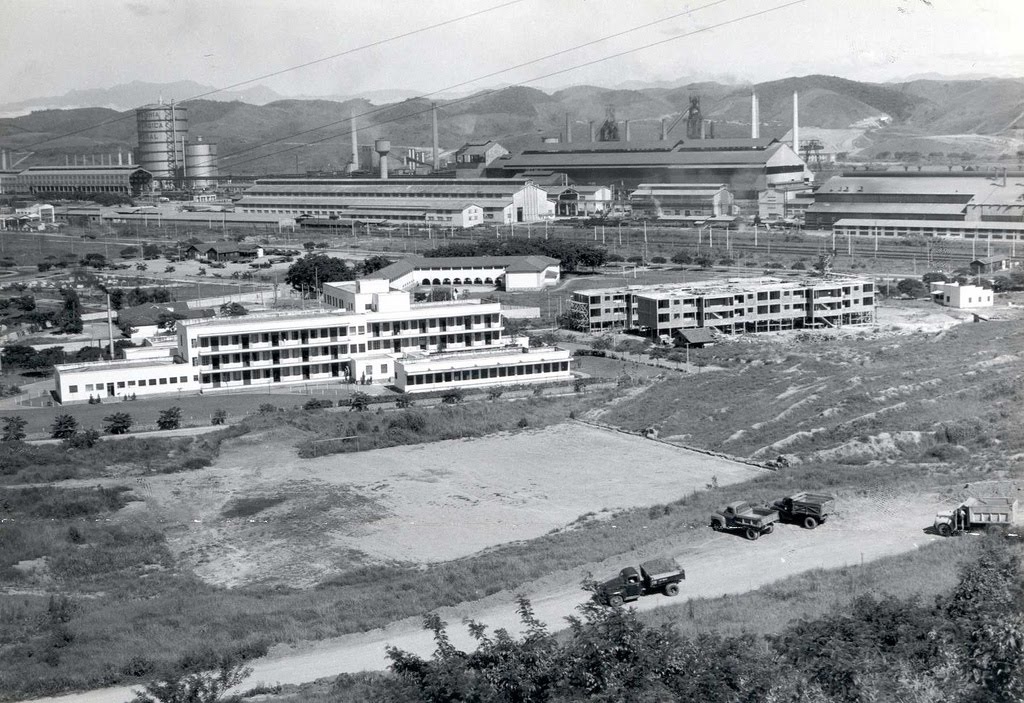 Volta Redonda Steel Mill seen in late 40's
---
Without the infrastructure, experiences, import-substitution processes, and transfer of know-how acquired during the war, it is difficult to imagine how Brazil would be today. It may not really matter whether the rest of the world knows what Brazil did in World War II, but the Brazilians would be pleased if it did, because they are legitimately proud of their multiple contributions to Allied victory.
---
OTHER ARTICLES YOU MAY FIND SIMILAR