BRAZILIAN AIR FORCE BASES - FAB AIRBASES
6)FORTALEZA AFB
---
Fortaleza airbase was created May 1941, concomitant with the Brazilian Air force. The same gained status with the submarine activities in the south Atlantic when the Brazilian Government ceded several bases along the coast to the U.S. Navy forces to operate the Air Squadrons in anti submarine warfare late in 1941.
---
In Fortaleza the Brazilian Air Force stationed several aircrafts. They formed one of the first combat groups of the newly created Air Arm, the Bombing Conversion Group in mid April 1942. Initially the US Army Air Force transferred from their inventory 10 P 36, Mohawks, 2 Douglas B-18 Bolo, and 6 Mitchell B 25. With the airplanes came American instructors with the mission of training the first Brazilian pilots with modern anti submarine warfare.
---
This initiative proved very effective and providential once the submarine war would soon come to the south Atlantic. One month after the creation of that Squadron with Brazilian pilots still undergoing extensive theoretical and practical training, one Italian submarine which attacked the Brazilian merchant Comandante Lira some 200 miles off Fortaleza 22 May 42, was spotted by a Brazilian B 25 with one mixed Brazilian American crew.
---
Despite the aircraft was not armed with appropriate weaponry, this fact did not intimidated the young Brazilian pilots. At 02:00 PM, the crew of B-25, under command of Cap. Parreiras Horta (FAB) and composed by Cap. Pamplona (FAB), 1st Lt. Schwane (USAAF), Sgt. Yates (USAAF), S/Sgt. Tyler (USAAF) and S/Sgt. Robinson (USAAF) attacked the enemy submarine that crash dived although not damaged. The fact proved that the Brazilian crews demonstrated great initiative and combat preparedness. Soon more airplanes came to Fortaleza and reinforced the Squadron with 21 of the following airplanes:
---
---
6 P 36-A
---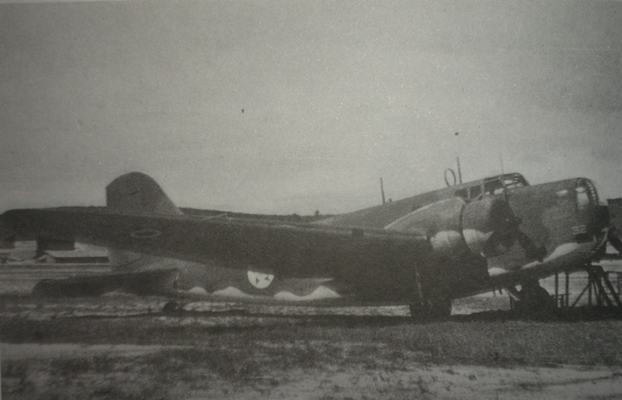 ---
2 Douglas B-18 Bolo
---
---
3 A 28-A
---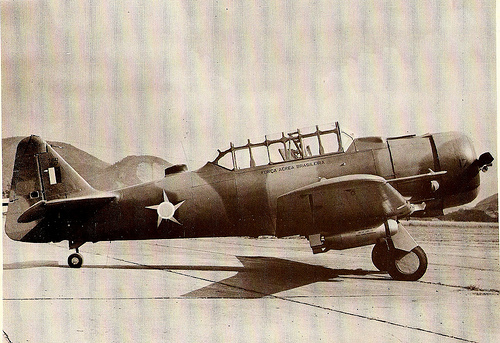 ---
3 T6-D
---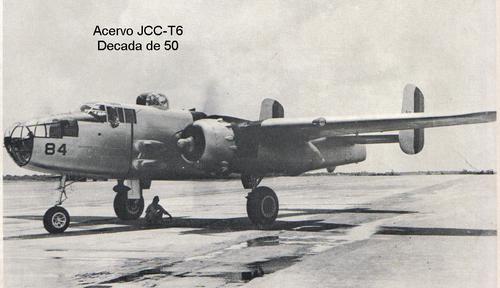 ---
7 B 25-B from 4th Medium Bombing Group
---
OTHER ARTICLES YOU MAY FIND SIMILAR