U S NAVY 4th FLEET AT RECIFE - SHIP INDEX PC PCE PG PY PYC
7)PC 493 PATROL CRAFT
---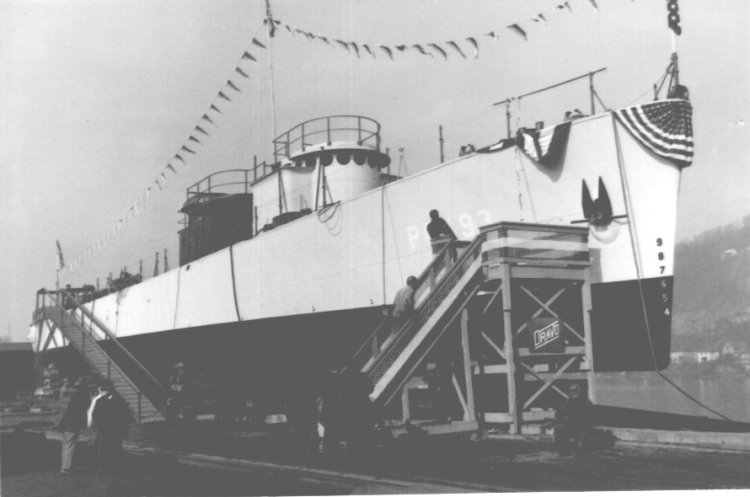 ---
Photo.www.navsource.org Launching ceremony at Dravo Corp. Pittsburgh. January 1942 By Bob Daly PC 1181.
---
Specifications:
---
Displacement 280 t.(lt), 450 t.(fl)
---
Length 173' 8"
---
Beam 23'
---
Draft 10' 10"
---
Speed 20.2 kts.
---
Complement 65.
---
Armament one 3"/50 dual purpose gun mount, one 40mm gun mount; three 20mm guns, two rocket launchers, four depth charge projectiles, and two depth charge tracks.
---
Propulsion two 2,880bhp Hooven-Owen-Rentschler R-99DA diesel engines (Serial No. 6674 and 6675), Westinghouse single reduction gear, two shafts.
---
PC-491 Class Submarine Chaser: Was attached to Adm Ingram's Fourth Fleet based at Recife Brazil and took part in several patrols and escorting convoy duties. She was one of the first vessels to engage in operations off Recife.
---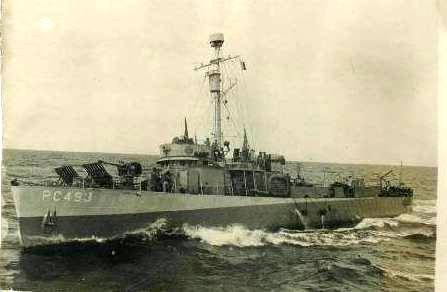 ---
Photo. www.navsource.org. Taken by PY Carnelian also based at Recife By Albert Clark RM1US Navy. By Al Clark
---
OTHER ARTICLES YOU MAY FIND SIMILAR