U S NAVY 4th FLEET AT RECIFE - SHIP INDEX DD
24)DD 418 ROE
---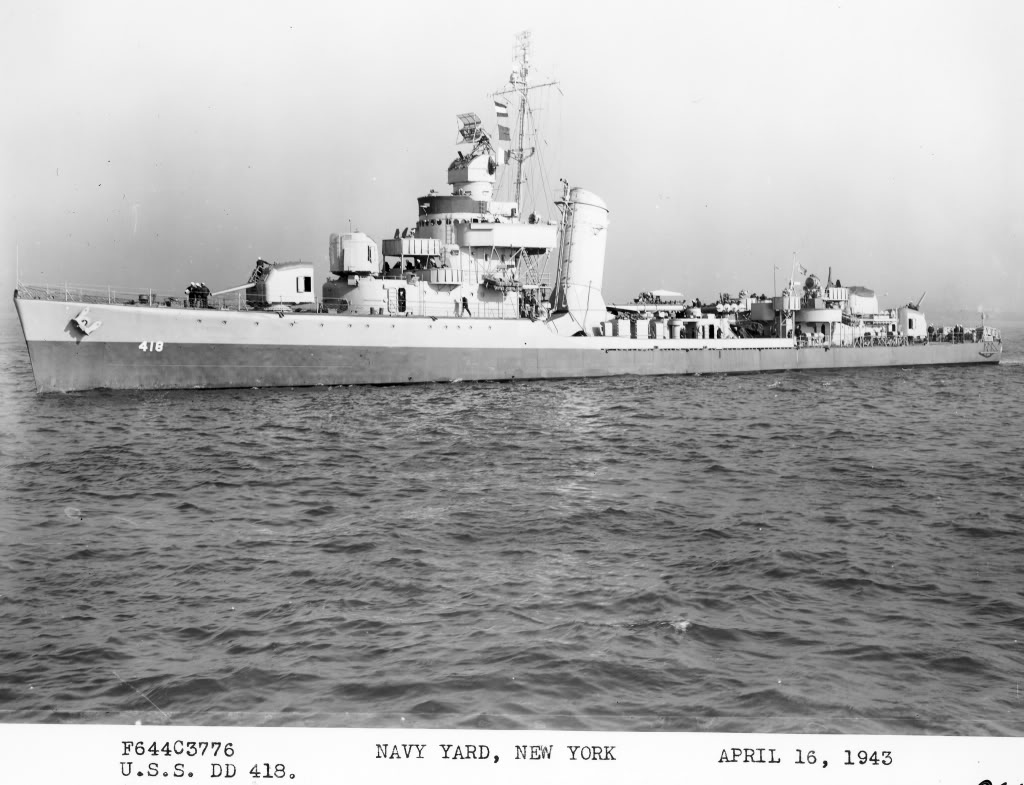 ---
Photo. www.shipmodels.info
---
CLASS - SIMS
---
Displacement 2313 Tons (Full)
---
Launched June 21 1939 and commissioned January 5 1940.
---
Decommissioned October 30 1945.
---
Stricken November 16 1945.
---
Fate: Sold August 1 1947 and broken up for scrap.
---
Dimensions, 348' 4"(oa) x 36' x 12' 10" (Max)
---
Armament 5 x 5"/38AA, 4 x 0.5" MG 8 x 21" tt.(2x4).
---
Machinery, 52,000 SHP; Westinghouse Geared Turbines, 2 screws.
---
Speed, 35 Knots.
---
Range 6500 NM@ 12 Knots.
---
Crew 192.
---
On duty when the United States entered World War II, DD 418 Roe headed south in January 1942, patrolled the approaches to Bermuda and to Norfolk, and in mid February entered New York harbor, whence she resumed North Atlantic convoy runs. Arriving off Iceland 3 March, she remained until midmonth in port and on patrol off that island and in the Denmark Strait. Toward the end of the month Roe returned to New York.
---
In April, she escorted ships to Panama, and then spent May in New England waters. In June, she completed another North Atlantic run, this time to the United Kingdom and in July she screened larger ships in coastal and Caribbean training operations. In mid-August 1942 the destroyer again pointed her bow south. Into October she operated between Trinidad and ports in Brazil, then returned to Norfolk to prepare for Operation "Torch," the landings in North Africa.
---
OTHER ARTICLES YOU MAY FIND SIMILAR