U S NAVY 4th FLEET AT RECIFE - SHIP INDEX DD
23)DD 396 JOUETT
---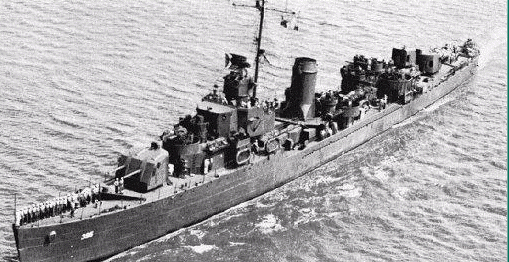 ---
Photo. www.navsource.org By Robert Hurst
---
CLASS - SOMERS
---
Displacement 2767 Tons (Full)
---
Launched September 24 1938 and commissioned January 25 1939.
---
Decommissioned November 1 1945.
---
Stricken November 28 1945.
---
Fate: Broken up for scrap at Philadelphia Navy Yard in 1946.
---
Dimensions, 381' (oa) x 36' 11" x 12' 5" (Max).
---
Armament 8 x 5"/38AA (4x2), 8 x 1.1" AA, 2 x 0.5" MG 12 x 21" tt.(4x3).
---
Machinery, 52,000 SHP; General Electric Geared Turbines, 2 screws.
---
Speed, 37 Knots.
---
Range 7500 NM@ 15 Knots.
---
Crew: 294.
---
DD 396 JOUETT began offensive antisubmarine patrols between Brazil and Africa, helping to keep the all-important ocean supply lines open. She accompanied Army engineers to lonely Ascension Island 30 March 1942 where an airfield was curved from the bleak landscape. Jouett convoyed the precious oil tankers from Trinidad south during the months that followed, often attacking submarines with depth charges. In December 1942, the ship returned to Charleston for repairs, but by 21 January 1943 she was back in Natal harbor, Brazil.
---
Jouett received President Vargas of Brazil 27 January 1943, providing quarters for him and his party during important conferences on board of Humboldt (AG 121) with President Roosevelt. Following the talks, which cemented relations between the countries and provided for closer naval cooperation, President Vargas departed Jouett 29 January.The veteran destroyer resumed her escort duties in February, and 14 May joined in the search for U-128 off Bahia, Brazil. Aircraft dropped depth charges on the sub and brought her to the surface where gunfire from Jouett and Moffett (DD-362) sent her to the bottom.
---
The destroyer continued to serve with Admiral Ingram's crack antisubmarine force, now 4th Fleet, through the rest of 1943. On New Year's Day 1944 she joined Omaha (CL-4) for ocean patrol; and the ships intercepted German blockade runner SS Rio Grande, with a vital cargo of crude rubber. After the crew abandoned ship, Omaha and Jouett sank the German ship. This effective closing of the South Atlantic to German blockade runners was demonstrated even more forcefully 5 January when patrol planes reported a strange ship identifying herself as Flordian. Intelligence identified her, however, as blockade runner Burgenland. Before aerial attacks could begin Omaha and Jouett picked her up on radar and closed in. Scuttling charges and the cruiser's gunfire sank her just after 1730.
---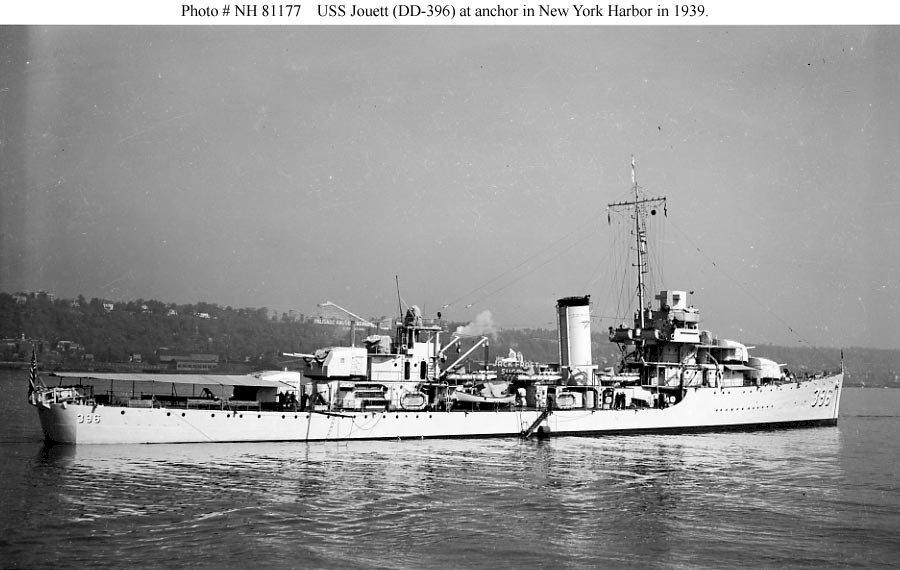 ---
USS Jouett in New Yoork harbor 1939. Photo. www.navsource.org By Robert Hurst.
---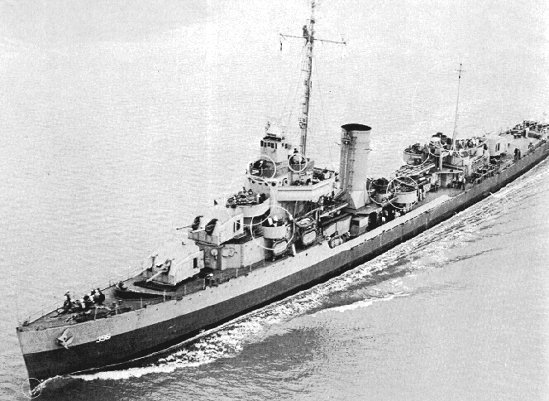 USS Jouett following a refit at Charleston. Photo. www.navsource.org By Robert Hurst.
---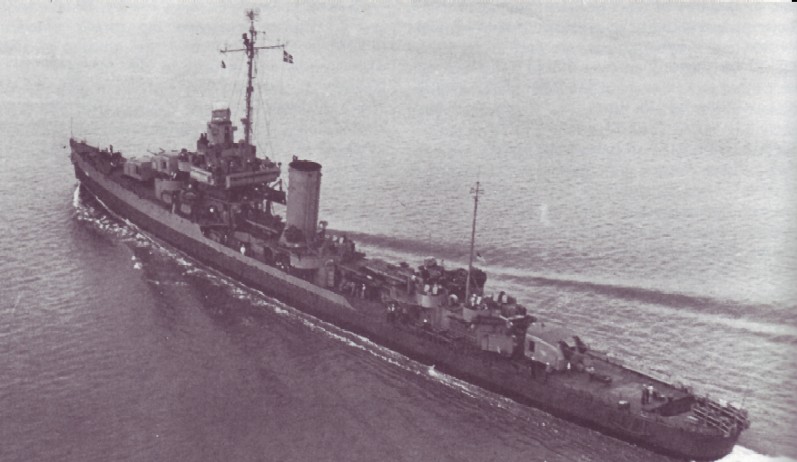 ---
Circa 1944. Location unknown. Photo. www.navsource.org By Robert Hurst.
---
OTHER ARTICLES YOU MAY FIND SIMILAR