CAMP INGRAM RECIFE * - CAMP INGRAM *
4)JIQUIA AMMO DEPOT
---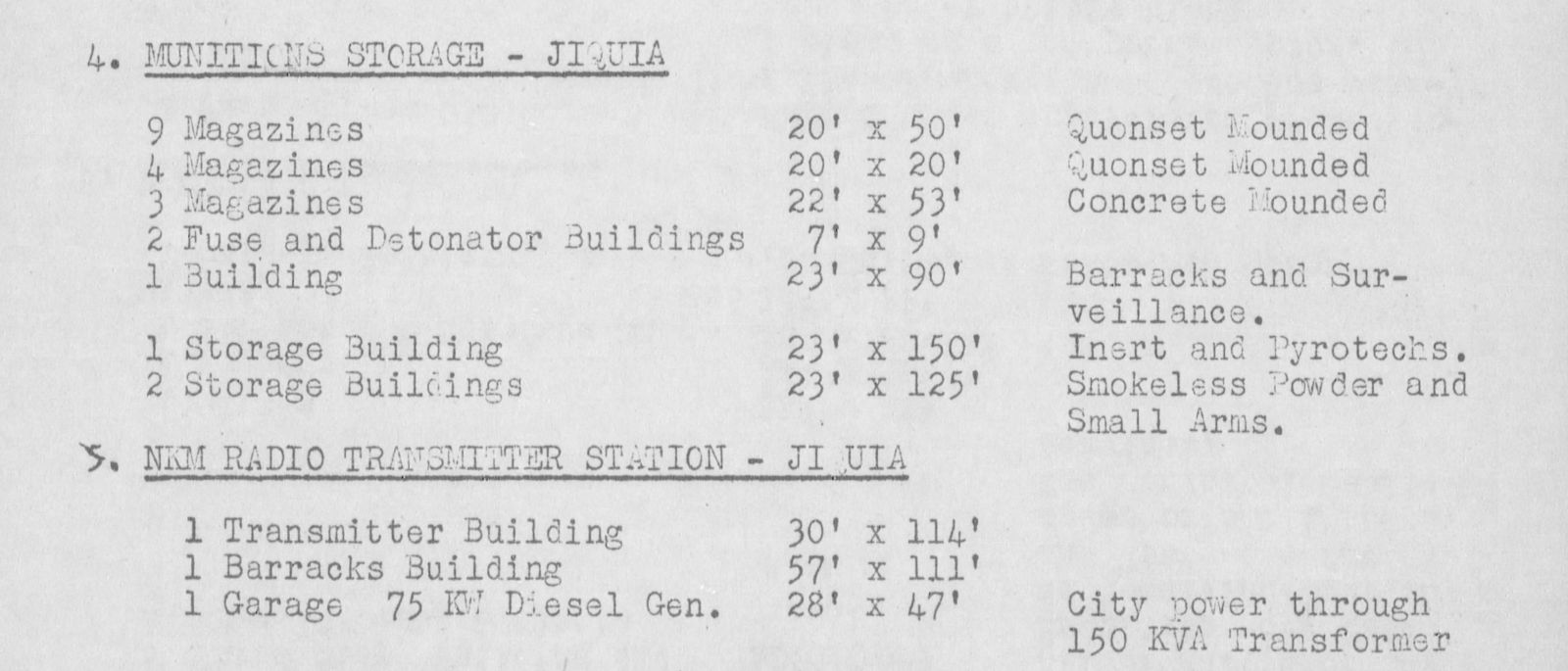 ---
The index above shows all buildings erected at Jiquia. The US Army stored all explosives used by the US Navy ships of 4th Fleet.
---
U.S. Army built bunkers, and an ammunition-storage base. The installation consisted of 13 steel arch magazines, three concrete magazines. Two fuse and detonator and the barrack buildings.
---
Also a system of radio transmitters, whose station, the powerful NKM, was also erected at the Jiquia Field, with its multiple devices transmitting simultaneously in four waves.
---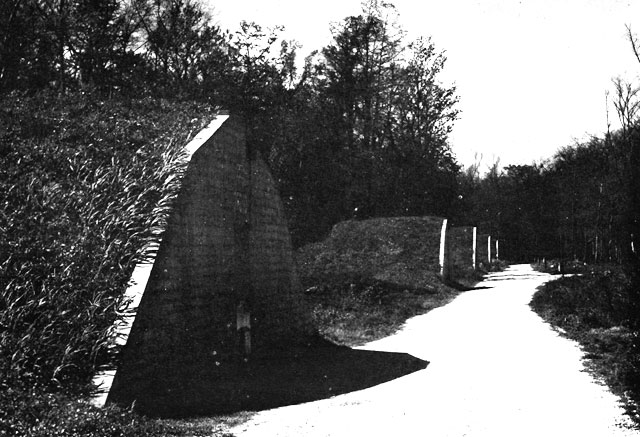 ---
Fuse and Detonator building. 2 by 7x9 feet were erected at Jiquia Ammunition Depot.
---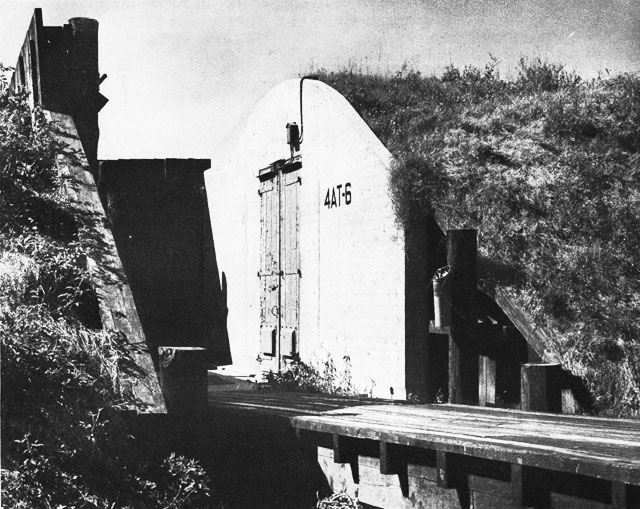 ---
Arch Magazines above. 3 of that same model were at Jiquia each one measuring 22x53 feet. 16 other magazines with various dimensions were also erected at Jiquia Ammunition Depot.
---
OTHER ARTICLES YOU MAY FIND SIMILAR