- SWEDISH SHIPS LOST
4)JAPAN U-38
---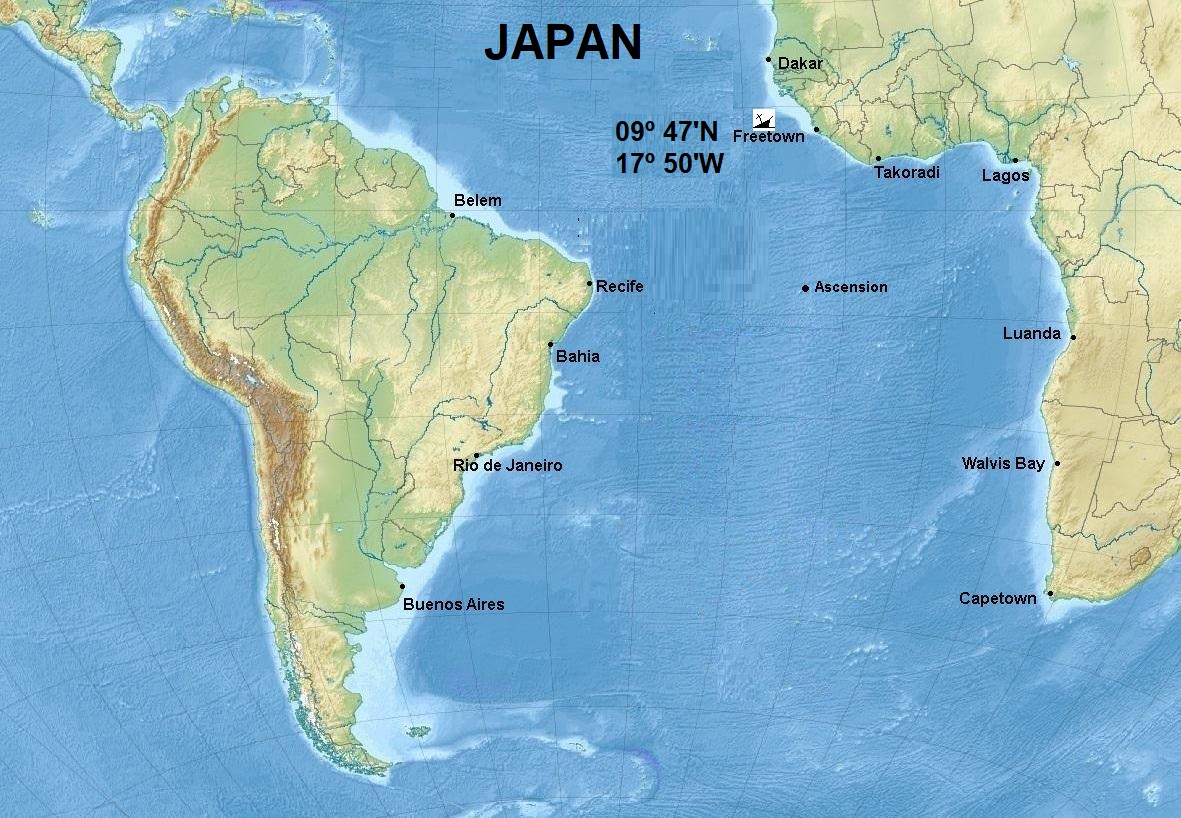 ---
---
SS Japan seen in the harbor of Danzig 28 Aug 1935. Photo by www.cybis.se by Lars and Petra Larsson.
---
---
Built. 1911
---
Tonnage. 5,230 / 9,265 tons
---
Cargo. Coal and General stores.
---
Route: Newport - Freetown - Middle East
---
Sunk 4 MAY 41 by U-38 on position 09º 47"N 17º 50"W
---
0 dead
---
54 Survivors.
---
At 18.29 hours on 4 May 1941 the unescorted and unarmed Japan (Master Lars Hugo Berggren), dispersed from convoy OB-310 on 18 April, was missed by two G7e torpedoes from U-38 249 miles northwest of Freetown. The U-boat then surfaced and began shelling the ship, setting the cargo in the forward holds on fire after three or four hits. The crew had stopped the engines when the U-boat surfaced nearby and immediately abandoned ship in two lifeboats when it opened fire. The barrel of the deck gun burst after the ninth round, slightly injuring some members of the gun crew.
---
At 19.15 hours, a coup de grâce was fired that hit aft and caused the ship to sink vertically by the stern after one hour, still burning. On 7 May, the crew and four passengers made landfall at the coast of French Guinea and were interned by the Vichy French authorities. They were later transferred to Marseilles and the 27 Swedish crew members were allowed to return to Sweden.
---
By Japan (Swedish Steam merchant) - Ships hit by German U-boats during WWII - uboat.net
---
FOLLOWING PAGES ON THE SAME ARTICLE