- D E F
28)EMPIRE HEATH MoWT * U-129
---
---
---
Photo. www.photoship.co.uk
---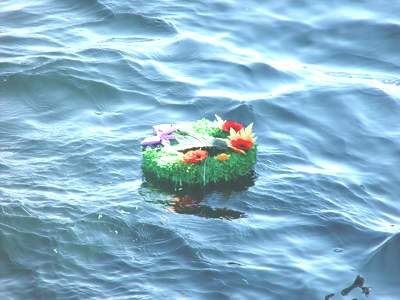 ---
Built: 1941
---
Tonnage: 4,797 / 6,643 tons
---
Cargo: Iron ore
---
Route Victoria, Brazil - Freetown - Loch Ewe
---
Sunk 11 MAY 44 by U-129 on pos. 29° 31'S 29° 50'W
---
57 Dead
---
1 survivor taken as POW
---
Completed in June 1941 as CAM ship for Ministry of War Transport (MoWT), intially managed by Mark Whitwill & Son Ltd and since 1942 by Joseph Robinson & Sons.
---
On 1 Nov 1942, the Empire Heath in convoy HG-91 launched her Sea Hurricane Mk.I V7070 (MSFU, pilot F/O Norman Taylor, DFM, RAF) to chase the German Focke-Wulf Fw200C F8+DS (7./KG 40, pilot Oblt Arno Gross) which was shot down, leaving no survivors. Return fire had damaged the fighter and the pilot had to bail out over the convoy, being a non-swimmer and he almost drowned before picked up by one of the escorts. It was victory number 6.5 for F/O Taylor and he was awarded the DFC for this action.
---
In July 1943 the catapult was removed.
---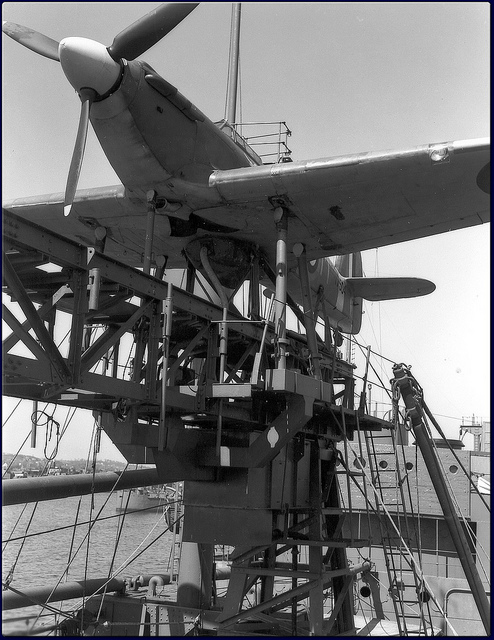 ---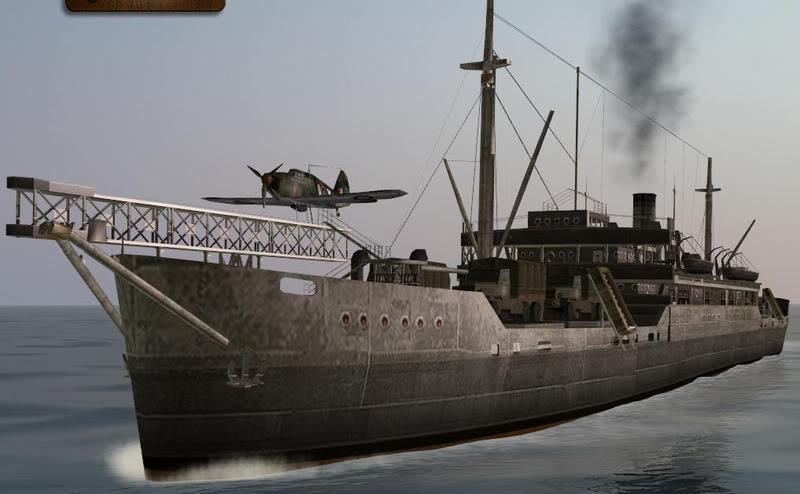 ---
---
The images above show in detail how the catapult was fitted for a Hurricane aircraft.
---
At 14.45 hours on 11 May 1944, U-129 fired a spread of three torpedoes at the unescorted Empire Heath (Master William Thompson Brown, DSC) east-northeast of Rio de Janeiro, but missed. The U-boat surfaced and overtook the vessel despite of the aircraft operating in the area, firing one FAT torpedo at 23.00 hours. The ship was hit after 6 minutes 20 seconds and sank within a few seconds. The Germans rescued one of the survivors, the chief steward Frederick Wakeham, for questioning and took him prisoner. He was landed in Lorient on 19 July and taken to the POW camp Marlag und Milag Nord. The master, 46 crew members, one passenger (DBS) and nine gunners were lost.
---
Text by https://uboat.net/allies/merchants/ship/3248.html
---
---
Above, an archival footage on a hurricane being catapulted from a Navy ship. The Hurricat, a modified version of the Hurricane once launched there was no way to return to the ship for the aircraft were not provided any float device. They were flown only by volunteers.
---
FOLLOWING PAGES ON THE SAME ARTICLE