SHIPS HIT USA 80 * - U S SHIPS T / W
11)WILLIAM GASTON U-861
---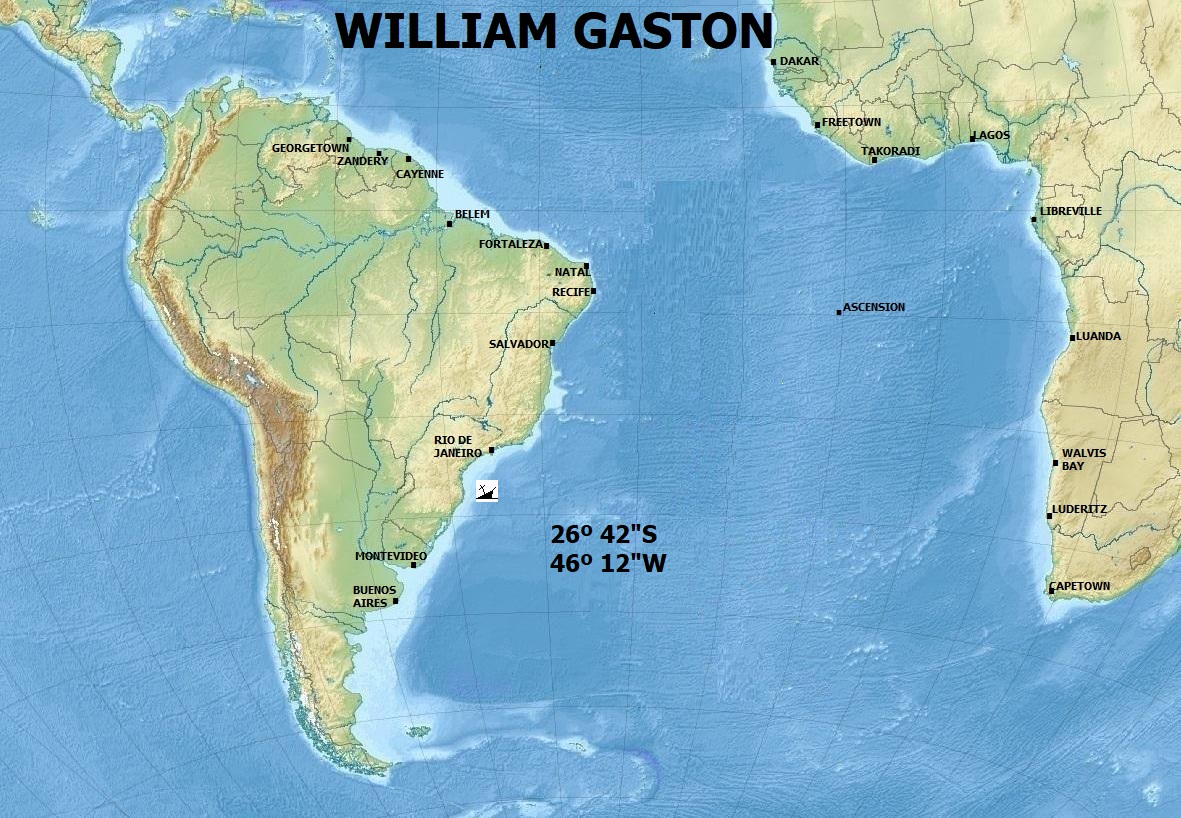 ---
---
Photo. www.uboat.net
---
Built: 1942
---
Tonnage: 7,177 / 10,000 tons
---
Cargo: 9,038 tons of corn.
---
Route: Rosario - Buenos Aires - Rio de Janeiro - Trinidad - Baltimore, Maryland
---
Sunk by U-861 on pos. 26º 42"S 46º 12"W.
---
0 Dead
---
67 Survivors
---
At 03.24 hours on 24 Jul, 1944, the unescorted William Gaston (Master Harry W. Chase) was hit on the starboard side by a torpedo from U-861 about 150 miles southeast of Florianopolis, Brazil. The torpedo struck between the #4 and #5 holds, blew off the hatch cover, opened a hole in the port side, ruptured steam lines and threw corn all over the deck. After about 10 minutes, another torpedo struck just forward of the stern post, causing the ship to roll over and sink stern first about three minutes later.
---
The eight officers, 33 crewmen and 26 armed guards (the ship was armed with one 5in, one 3in and eight .30cal guns) abandoned ship in four lifeboats and one raft, but one boat broke up on launching. Wreckage and the boats were spotted the same day by a patrol aircraft, which directed USS Matagorda (AVP 22) to the position. The survivors were picked up on 25 July and taken to Florianopolis the same day.
---
By William Gaston (American Steam merchant) - Ships hit by German U-boats during WWII - uboat.net
---
OTHER ARTICLES YOU MAY FIND SIMILAR