SHIPS HIT USA 80 * - U S SHIPS L / O
5)MARCUS WHITMAN (SUB DA VINCI)
---
---
---
Photo www.photoship.co.uk
---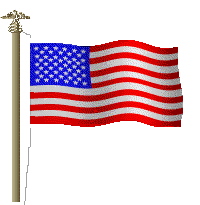 ---
Built 1942
---
Tonnage 4,874 / 7,176 tons
---
Cargo: Ballast
---
Route: Capetown - Paramaribo, Dutch Guiana
---
Sunk 8/NOV/42 by Italian submarine Leonardo Da Vinci on pos. 05º40"S 32º41"W.
---
0 Dead
---
52 Survivors
---
Marcus Whitman was en route alone from Capetown to Dutch Guiana, when she was torpedoed at 11:12 pm Greenwich Mean Time about 110 miles off Natal, Brazil by Italian sub Leonardo Da Vinci. The explosion blew the propeller and rudder away and buckled the deck. Without a mean to steer the ship turned completely around. The gun crew fired two shots from the four inch gun and then secured the gun, not wanting to give away the ship's location in the dark. At 21:35 the eight officers thirty three men and eleven armed guards left the ship All the 41 merchant crew members and 11 Naval Armed Guard gunners aboard Marcus Whitman survived the torpedo and the ship was abandoned by 11:27 pm. Da Vinci released a second torpedo before surfacing to finish off the attack by firing from the deck gun.
---
Marcus Whitman sank sometime later. The survivors set off for Brazil in four lifeboats, all of which had sails and one of which had a motor. All arrived safely at various points along the coastline of Rio Grande do Norte, Brazil on November 11th and 12th.
---
OTHER ARTICLES YOU MAY FIND SIMILAR