SHIPS HIT USA 80 * - U S SHIPS D / F
13)FLORIDA (DAMAGED U-154)
---
---
---
Photo www.uboat.net
---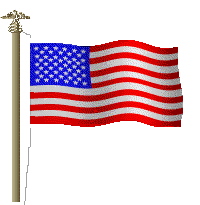 ---
Built 1937
---
Tonnage 8,580 / 12,382 tons
---
Cargo: Water ballast
---
Route: Natal, Brazil - Trinidad
---
Torpedoed and damaged 28/May/43 by U-154 in pos. 03º 56"S 36º 43"W
---
0 Dead
---
69 Survivors
---
Between 04.43 and 04.46 hours on 28 May 1943, U-154 fired six torpedoes at the convoy BT-14 about 125 miles east of Fortaleza, Brazil and reported one tanker damaged, one freighter sunk, one tanker probably sunk and two more freighters sunk. In fact each of the three ships Florida in station #53, Cardinal Gibbons in station #61 and John Worthington in station #42 were hit by one torpedo and all reached port safely, but the last ship was never repaired.
---
The Florida (Master Magnus Gunderson) was struck forward of the after peak on the starboard side 15 feet beneath the waterline. The explosion opened a hole 16 feet by six feet and broke her back. The ship lost way as water filled the engine room and the stern settled until the stern gun platform was awash. 15 minutes after the attack, the eight officers, 34 crewmen and 27 armed guards (the ship was armed with one 5in, one 3in and eight 20mm guns) abandoned ship in three lifeboats. A fourth boat swamped in the moderate seas.
---
All hands were picked up by the American submarine chaser USS PC-592 and landed at Fortaleza the same day. A salvage crew boarded the tanker and the USS Saucy (PG 65) towed her into Fortaleza. The American salvage ship USS Crusader (ARS 2) later towed the Florida to San Juan, Puerto Rico for temporary repairs. Permanent repairs were done at Chester, Pennsylvania, after which the tanker returned to service.
---
By Florida (American Motor tanker) - Ships hit by German U-boats during WWII - uboat.net
---
OTHER ARTICLES YOU MAY FIND SIMILAR