SHIPS HIT USA 80 * - U S SHIPS A / C
5)ALCOA MARINER U-175
---
---
---
Alcoa Mariner seen as former New Windsor. Photo Newburgh Historical Society
---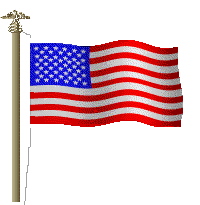 ---
Built 1919
---
Tonnage 5,590 / 8,822 tons
---
Cargo: Ballast (to load bauxite ore)
---
Route: Trinidad - Georgetown, British Guiana
---
Sunk 28/Sep/42 by U-175 in pos. 08º 57"N 60º 08"W.
---
0 Dead
---
54 Survivors
---
Built as New Windsor for the US Maritime Commission, Washington DC and was later laid up as part of the reserve fleet. 1940 renamed Alcoa Mariner for Alcoa SS Co, New York. At 11.49 hours on 28 Sep, 1942, an armed guard on the unescorted Alcoa Mariner (Master John Luther Martino) spotted the wake of a torpedo from U-175 20 miles off the Orinoco River, Venezuela.
---
With hard right rudder, the torpedo passed 15 feet astern, but three minutes later a second torpedo struck on the port side just forward of the poop deck. The explosion opened a crack three feet wide across the deck, destroyed the interior compartments and flooded the engine room. The stern dropped 30°, apparently held in place by the shaft. The eight officers, 33 men and 13 armed guards (the ship was armed with one 4in, four 20mm and two .30cal guns) abandoned ship in four lifeboats and by jumping overboard.
---
One hour later, the U-boat hit the ship with another torpedo aft of the engine room on the port side, causing the ship to sink rapidly by the stern at 13.05 hours. The lifeboats were sighted by a US Army patrol aircraft and six hours later the Canadian motor merchant Turret Cape rescued all hands and landed them in Georgetown. The master, John Luther Martino, commanded earlier the Alcoa Cadet, which was mined and lost near Murmansk on 21 Jun, 1942.
---
By Alcoa Mariner (American Steam merchant) - Ships hit by German U-boats during WWII - uboat.net
---
OTHER ARTICLES YOU MAY FIND SIMILAR