SHIPS HIT PANAMA 13 - PANAMANIAN SHIPS LOST
11)SCAPA FLOW U-134*
---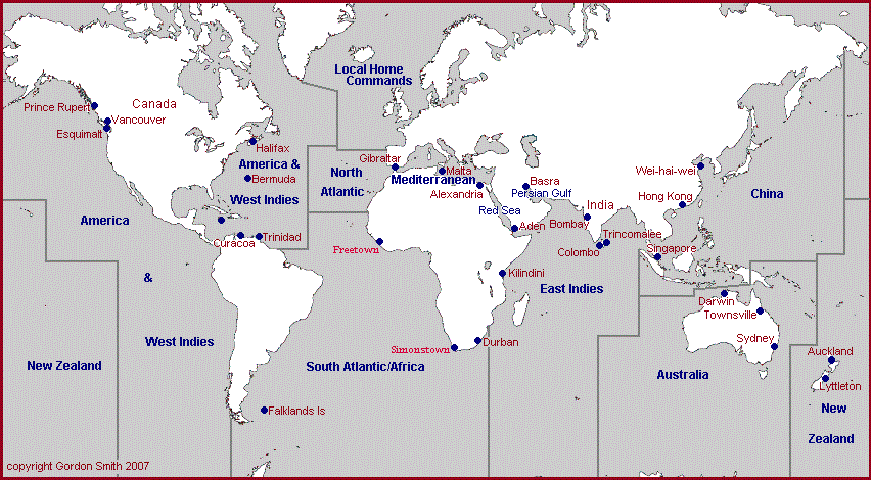 ---
https://www.naval-history.net/Maps1939-08RNStations.GIF
---
---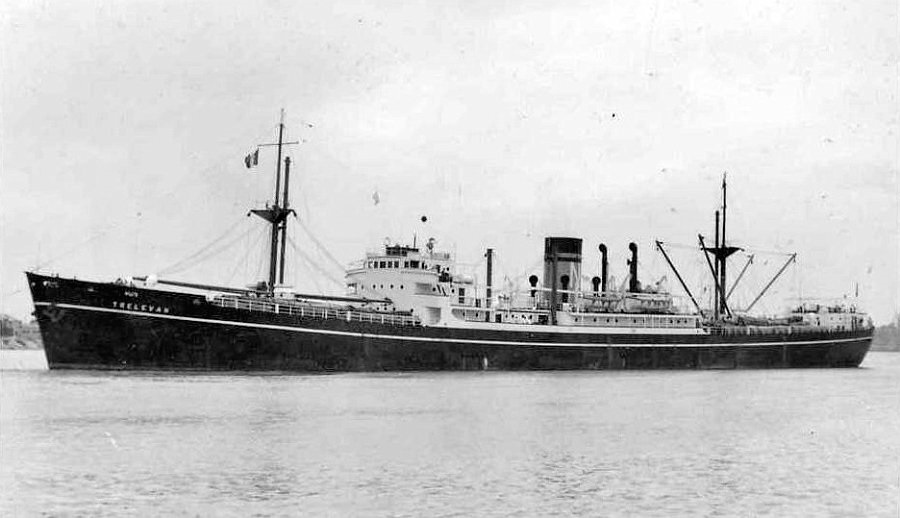 ---
Scapa Flow seen as former Trelevan Photo. www.photoship.co.uk
---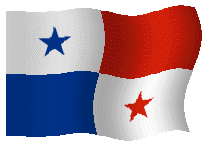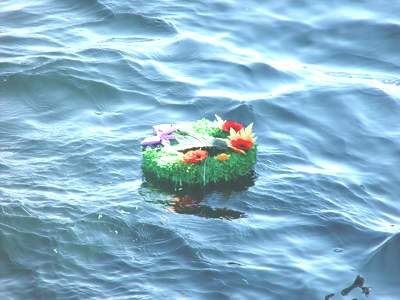 ---
Built: 1914
---
Tonnage: 4,827 / 7,930 tons
---
Cargo: 4,500 tons of manganese ore, 1,500 tons of latex in drums and 500 tons of baled rubber
---
Route: Takoradi - West African ports - Freetown - Trinidad - St. Thomas - Philadelphia
---
Sunk 14 NOV 42 by U-134 on pos. 12° 00'N 30° 00'W
---
33 Dead
---
27 Survivors
---
Laid down as German Gera, completed in June 1914 as Lübeck for Deutsch-Australische DG, Hamburg. 1921 transferred to Britain as war reparation and renamed Trelevan for The Hain Steamship Co Ltd, London. 1929 renamed Airthria for Donaldson Brothers Ltd, Glasgow. 1938 sold to Finland and renamed Anja for Birger Krogius, Helsinki. Interned at Baltimore in September 1939. On 27 Dec 1941, seized by the US government, renamed Scapa Flow and registered in Panama by the US War Shipping Administration (WSA). On 2 Jan 1942, allotted under a GAA agreement to the American-West African Line Inc, New York.
---
At 16.58 hours on 14 Nov 1942 the unescorted Scapa Flow (Master Samuel Newbold Mace) was hit on the port side under the bridge and at #3 hatch by two torpedoes from U-134 and sank in less then one minute. The ship had been spotted at 11.37 hours on a route on which attacks were prohibited and the U-boat had first to ask the BdU for an attack permission. The U-boat surfaced 45 minutes after the attack, questioned 23 survivors in a damaged lifeboat with two rafts in tow and gave them a tin of bandages. The Germans asked for the master and chief engineer but they were not among the survivors.
---
The 47 crew members and 13 armed guards on board had no time to launch the four lifeboats. Only a metal boat, which had been obtained from the John Carter Rose at some port where they had been berthed together and four rafts floated free. The master, 25 crew members and six armed guards (they were pinned under the aft gun platform when it collapsed after the hits) were lost. The men on the rafts transferred the next morning into the boat together with the supplies, but one armed guard later died and was buried at sea. The survivors were picked up on 1 December by HMS Armeria (K 187) (T/Lt M. Todd, RNR) and landed at Freetown six days later. On 1 Jan 1943, they were repatriated to New York, arriving on 15 January.
---
By Scapa Flow (Panamanian Steam merchant) - Ships hit by German U-boats during WWII - uboat.net
---
OTHER ARTICLES YOU MAY FIND SIMILAR