- D E F
22)EMPIRE AVOCET MoWT U-125
---
---
---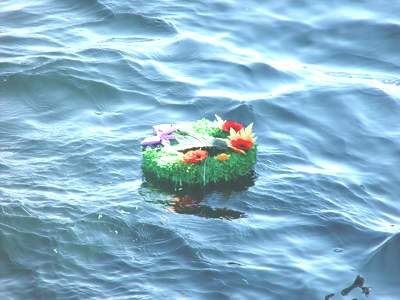 ---
Built 1919
---
Tonnage: 5,963 / 8,408 tons
---
Cargo: 3,724 tons of meat and 1,225 tons of general cargo
---
Route: Buenos Aires - Rio Grande - Freetown - UK
---
Sunk 30 SEP 42 by U-125 on pos. 04º 05' N 13º 23'W
---
2 Dead
---
56 Survivors
---
Completed in August 1919 as American Cotati for US Shipping Board, San Francisco. Later laid up as part of the reserve fleet. 1942 transferred to Britain and renamed Empire Avocet by Ministry of War Transport (MoWT).
---
At 00.35 hours on 30 Sep 1942 the unescorted Empire Avocet (Master Frederick Pover) was hit on the port side in the boiler room by one torpedo from U-125 about 300 miles southwest of Freetown. The ship had been spotted at 14.00 hours the day before and her zigzag course at 10 knots thwarted a first attack attempt in the afternoon, but the U-boat overtook and attacked the vessel again after she stopped zigzagging at dusk. The explosion killed two crewmen on watch below and stopped the vessel.
---
The surviving 42 crew members and seven gunners (the ship was armed with one 3in, two 20mm and six machine guns) sent a distress signal and then abandoned ship in the starboard lifeboats within 10 minutes as both boats on port side had been destroyed. At 01.16 hours, a coup de grâce struck on starboard side in the engine room aft without much effect. Empire Avocet sank by the stern about 10 minutes after being hit on the starboard side at the break of the poop by a second coup de grâce at 01.38 hours. The U-boat surfaced nearby and went alongside one of the lifeboats to take the master and chief engineer as prisoners aboard.
---
Both lifeboats set sail for Freetown and were separated the next night. The chief officer and 23 men were picked up after sailing 160 miles by HMS Cowslip (K 196) (Lt F. Granger, RNR) on 4 October and landed at Freetown the next day. On 7 October, the second officer and 22 men made landfall near Bonthe, Sierra Leone. All survivors were fit despite having been in open boats for several days, but most of the second group subsequently had a lot of trouble with malaria as they had to walk ten miles through the jungle before reaching Bonthe.
---
By https://uboat.net/allies/merchants/ship/2227.html
---
OTHER ARTICLES YOU MAY FIND SIMILAR