BRAZILIAN NAVY NORTHEAST NAVAL FORCE * - 7 CORVETTES 2 CRUISERS 2 BATTLESHIPS
8)CV CAMAQUĆ C6
---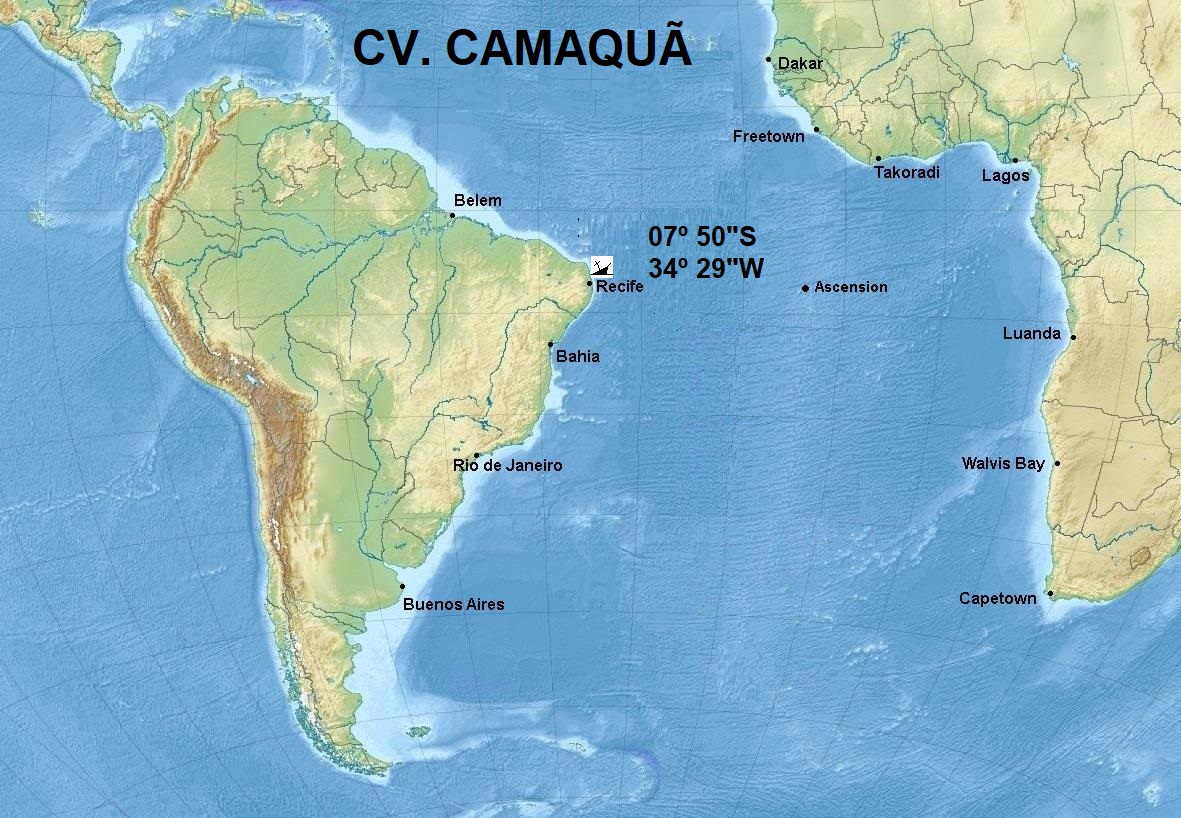 ---
---
Photo. http://www.naval.com.br/ngb/C/C027/C027-f04.JPG
---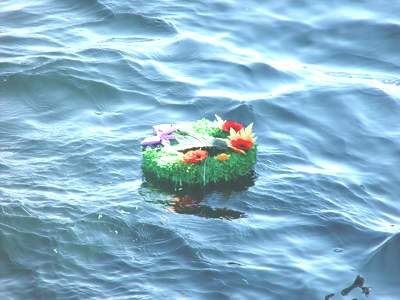 ---
Laid down 22/Oct/1938
---
Completed 16/Sep/1939
---
Incorporated 7/Jun/1940
---
Tonnage 550 ton
---
Length: 57 m
---
Beam: 7.80 m
---
Draught 2.50 m.
---
Propulsion: 2 boilers and 2 standby engines with 1.300 hp.
---
Fuel: 85 tons.
---
Speed: Max. 15 knots.
---
Range: 2.500 NM.
---
Armament: 1 4 in. Gun (102 mm/28), 2 Oerlikon machineguns Mk 10 with 20 mm/70 single mounting, 44 mines.
---
Complement: 70 men, 5 officers and 65 ratings.
---
Lost 21 Jul 1944 due to accident in rolling sea.
---
Camaqua - C 6, was the third vessel to bear this name at the Brazilian Navy, after the river which crosses the state of Rio Grande do Sul. She was built at the Navy Arsenal at the Ilha das Cobras (snakes Island) Rio de Janeiro. Her first commander was Lieut. Commander Nereu Chalreu Correia.
---
On 5/Oct 1942 she went under subordination of the FNN (Força Naval do Nordeste) Northeast Naval Force created by the Ordinance # 1661 of that same day to replace the Cruiser Division, commanded by Captain Alfredo Carlos Soares Dutra, and subordinated to the Commander Fourth Fleet Rear Adm. (USN) Jonas H. Ingram. FNN initially was composed by Cruisers Rio Grande do Sul – C 11 and Bahia - C 12, Minelayers Carioca - C 1, Cabedelo - C 4 and Camaquã - C 6 and by the Sub chasers Guaporé - G 1 and Gurupi - G 2.
---
The fleet was then added by other new ships received under Lend Lease. Later a few Class T Italian built submarines was added, plus the Tender Belmonte and Brazilian made Destroyers of Mahan Class, thus composing the Task-Force 46 that operated until the end of the conflict. She took part in several convoy escort duties between Bahia, Pernambuco and the island of Fernando de Noronha. On 18/Jul/44, at 08:30hs she suspended from the Arsenal of Snakes Island at Rio heading convoy JT-18, which also included SC Jutaí - SC 52 and Graúna - G 8.
---
At 09:00hs on 21/Jul, she arrived at the meeting point with one US Navy escort group, off Recife which then would assume the convoy screen to Trinidad. After being released from her duties and already demanding to Recife, she was hit by three successive large swells the vessel rolled to port and capsized the ship at 09:30hs some 12 miles northeast off Recife, only 48 hours after the tragic sinking of the Navy auxiliary ship Vital de Oliveira which lost 100 men.
---
The SC Jutai dashed to the scene and came in view in 30 minutes. She almost opened fire against the capsized hull, taking her as a submarine. Losses adding to Lieutenant Commander Gastão Monteiro Moutinho, numbered 33 men, including one Brazilian Army officer and two civilians, the survivors being rescued by SC Jutaí - SC 52 and Graúna - G 8, both formed the same escort group. To that date Camaqua and her brave crew had escorted more than 600 merchants from all flags.
---
---
Above, the picture by Rodrigo Gherardi, shows several depth charges and debris from the Corvette Camaquã. The same lies in a depth of 150 feet. Photo from the book "Flores ao Mar" from Brazilian historian Raul Coelho Barreto.
---
FOLLOWING PAGES ON THE SAME ARTICLE