BRAZILIAN NAVY NORTHEAST NAVAL FORCE * - 7 CORVETTES 2 CRUISERS 2 BATTLESHIPS
11)CV CARAVELAS C5
---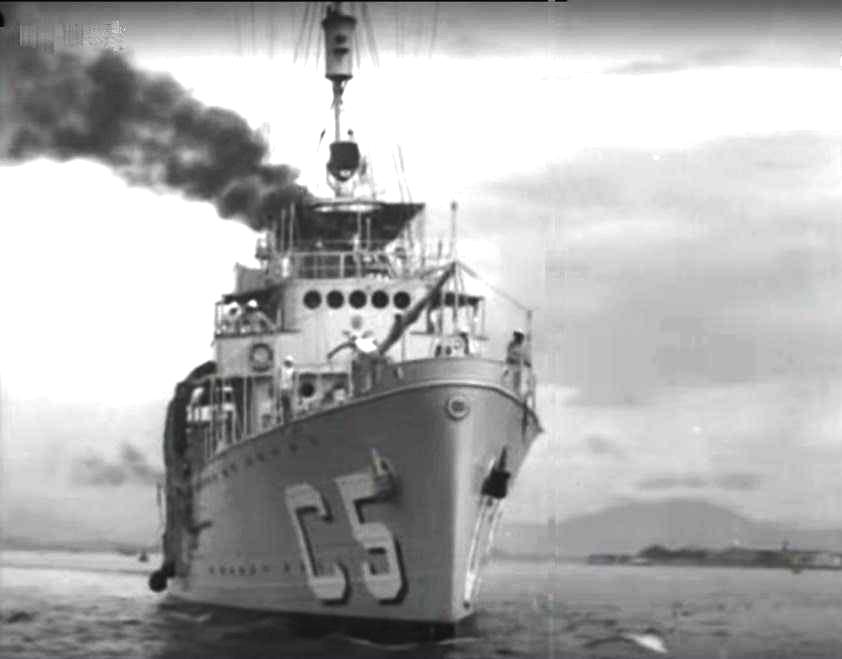 ---
Picture. SDGM (Serviço de Documentação Geral da Marinha)
---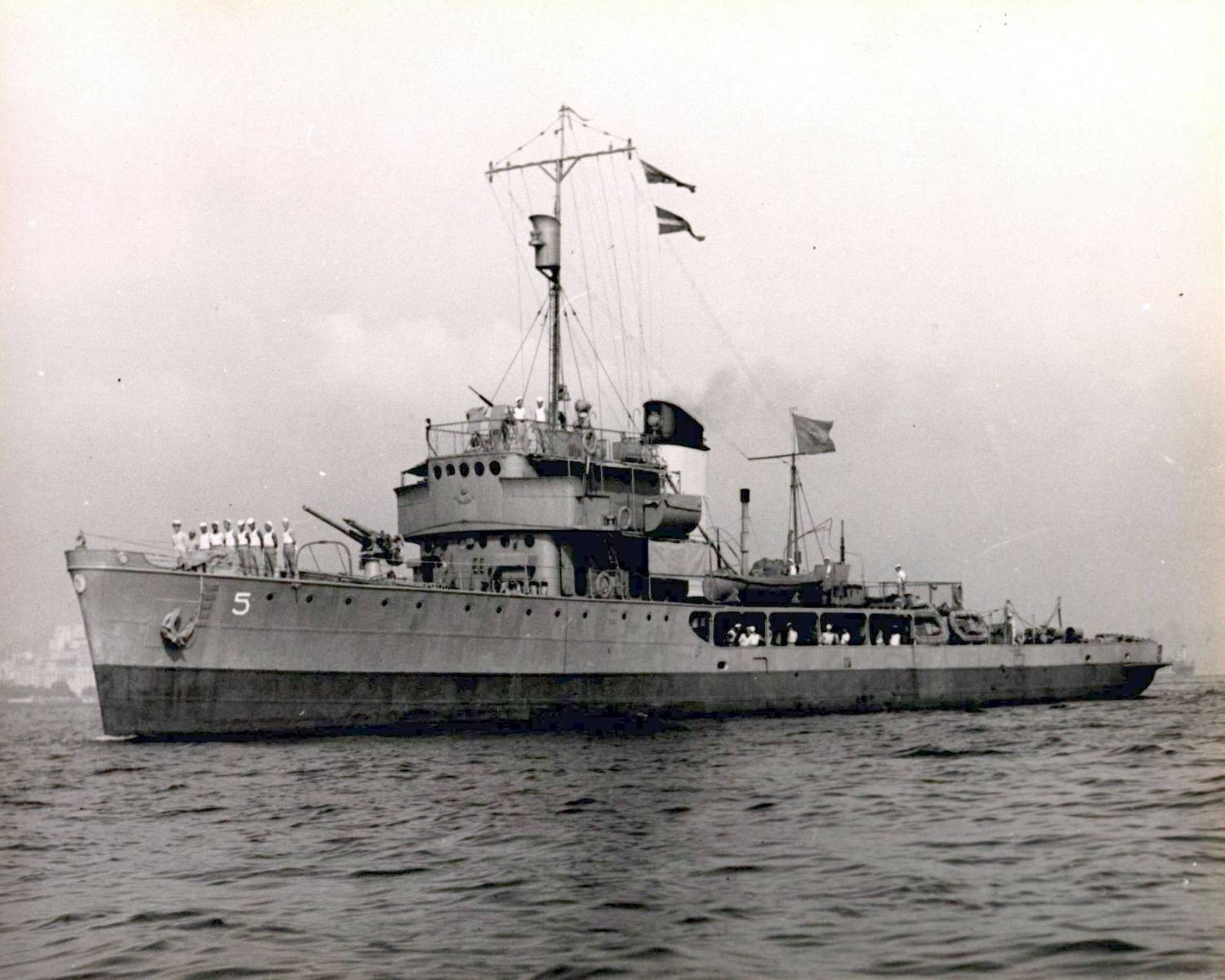 ---
In detail CV 5 Caravelas seen when entering the Guanabara Bay for mooring at the quayside at Brazilian Navy Arsenal circa 1942. Photo. http://www.naval.com.br/ngb/C/C049/C049-f01.jpg
---
Laid down 12/Mar/1938
---
Completed 16/Set/1939
---
Incorporated 7/Jun/1940
---
Tonnage 550 ton
---
Length: 57 m
---
Beam: 7.80 m
---
Draught: 2.50 m.
---
Propulsion: 2 boilers and 2 standby engines with 1.300 hp.
---
Fuel: 85 tons.
---
Speed: Max. 15 knots.
---
Range: 2.500 NM.
---
Armament: 1 4 in. Gun (102 mm/28), 2 Oerlikon machineguns Mk 10 with 20 mm/70 single mounting, 44 mines.
---
Complement: 70.
---
Decommissioned 07 Jan 1960.
---
---
Corvette Caravelas seen from above. Photo. http://www.naval.com.br/ngb/C/C049/C049-f02.jpg
---
Corvette Caravelas - C5, was incorporated at the Brazilian Navy after a city at the State of Bahia. She was built at the Navy Arsenal, Rio de Janeiro, Ilha das Cobras, (Snakes Island). Laid up at 12/Mar/1938 and incorporated at 7/Jun/1940. In that occasion her first captain was Capitão-de-Corveta Horacio Bras da Cunha. On 5/Oct/42 she was placed at subordination of the FNN (Força Naval do Nordeste) Northeast Naval Force created by the Ordinance # 1661 of that same day to replace the Cruiser Division, commanded by Captain Alfredo Carlos Soares Dutra, and under command of US Commander Fourth Fleet Rear Adm. (USN) Jonas H. Ingram.
---
FNN initially was composed by Cruisers Rio Grande do Sul – C 11 and Bahia - C 12, Minelayers Carioca - C 1, Cabedelo - C 4 and Camaquã - C 6 and by the Sub chasers Guaporé - G 1 and Gurupi - G 2. The fleet was then added by other new ships received under Lend Lease. Later a few Class T Italian built submarines was added, plus the Tender Belmonte and Brazilian made Destroyers of Mahan Class, thus composing the Task-Force 46 that operated until the end of the conflict.
---
On 28 December 1942 when engaged in a routine patrol 80 miles off the coast of Pernambuco Corvette Caravelas sighted an adrft lifeboat with one British Officer and a Australian woman which were rescued and made them to Recife to receive medical care at Naval Hospital. Their ship SS City of Cairo, a british Merchant had been sunk on 6th November south of the Island of Santa Helena. They spent 52 days in a lifeboat with 15 other survivors which died one by one in the excrutiating ordeal.
---
FOLLOWING PAGES ON THE SAME ARTICLE