U.S. NAVY 4th FLEET IN RECIFE * - THE 4th FLEET - 169 PAGES *
62)DD 211 ALDEN
---
---
Photo. www.navsource.org
---
CLASS - CLEMSON
---
Basic repeat Wickes Class, with 35% more fuel capacity to improve endurance problems.
---
Designed radius was 4900 nautical miles at 15 Knots.
---
Launched June 7 1919 and Commissioned November 24 1919.
---
Decommissioned January 24 1923, Recommissioned May 8 1930.
---
Decommissioned July 20 1945.
---
Stricken August 13 1945.
---
Fate: Sold November 30 1945 and broken up for scrap.
---
Displacement 1,215 Tons.
---
Dimensions, 314' 5" (oa) x 31' 8" x 9' 10" (Max)
---
Armament 4 x 4"/50, 1 x 3"/23AA, 12 x 21" tt.
---
Machinery, 26,500 SHP; Geared Turbines, 2 screws.
---
Speed, 35 Knots.
---
Crew 114.
---
Transiting the Panama Canal on 16 April 1943 and reporting that day to Commander, Caribbean Sea Frontier, she continued on to Trinidad, arriving there on 25 April. The destroyer spent the next two months shuttling convoys between Trinidad and Guantanamo Bay, before she proceeded north to the New York Navy Yard, which she entered on 28 June for repairs and alterations.
---
Upon completion of this availability, ALDEN sailed for Norfolk on 11 July, and joined a Morocco-bound convoy soon thereafter, reaching Casablanca on 28 July. After returning to the United States via Gibraltar, the ship entered the Charleston (S.C.) Navy Yard for a drydocking on 27 August. She sailed for Port-of-Spain, Trinidad, on 7 September and ultimately proceeded thence to Brazilian waters, reaching Recife on 8 October.
---
Underway for Caribbean waters on 4 November, ALDEN reached Trinidad ten days later, and sailed on 26 November as escort for the Army transport GEORGE WASHINGTON. Seeing that ship safely to her destination, Key West, Fla., on 1 December the destroyer proceeded to Charleston, arriving there on the 3d for upkeep. She steamed thence to Casco Bay, Maine, and refresher training, before she headed back to Norfolk, arriving at that port on the last day of the year 1943.
---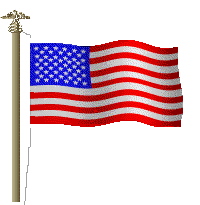 DANFS DICTIONARY OF AMERICAN NAVAL FIGHTING SHIPS
---
OTHER ARTICLES YOU MAY FIND SIMILAR