U.S. NAVY 4th FLEET IN RECIFE - 162 SHIPS
50)CL 42 SAVANNAH
---
---
Photo.www.navsource.org
---
CLASS - BROOKLYN
---
Displacement 9,475 Tons.
---
Dimensions, 608' 4" (oa) x 61' 8" x 24' (Max)
---
Armament 15 x 6"/47, 8 x 5"/38AA, 8 x 0.5"
---
4 Aircraft.
---
Armor, 5" Belt, 6 1/2" Turrets, 2" Deck, 5" Conning Tower.
---
Machinery, 100,000 SHP; Geared Turbines, 4 screws.
---
Speed, 32.5 Knots.
---
Crew 868.
---
Operational and Building Data.
---
Keel laid on 31 MAY 1934 by the New York Shipbuilding Association, Camden NJ
---
Launched 08 MAY 1937, Commissioned 10 MAR 1938
---
Decommissioned 03 FEB 1947
---
Stricken 01 MAR 1959
---
Fate: Sold for scrap to Bethlehem Steel Co. 25 JAN 1960.
---
As the flagship of Cruiser Division 8, Savannah conducted Neutrality Patrol in waters ranging south to Cuba and back up the seaboard to the Virginia Capes. On 25 August 1941, she got underway from Norfolk to patrol in the South Atlantic as far as Trinidad and the Martin Vaz Islands in the screen of aircraft carrier Wasp The task group then swept north from Bermuda to Argentia, Newfoundland, where Savannah arrived on 23 September.
---
During the next eight weeks, the cruiser helped cover British merchantmen and Allied convoys to within a few hundred miles of the British Isles, replenishing at Casco Bay, Me., or at New York. Savannah was in New York Harbor when the Japanese attacked Pearl Harbor on 7 December 1941. She sailed that day for Casco Bay, and thence proceeded via Bermuda to Brazil, arriving at Recife on 12 January 1942.
---
She joined the screen of aircraft carrier, Ranger, in patrolling north of Bermuda. That island became the cruiser's base as she watched over Vichy French warships based at Martinique and at Guadaloupe in the French West Indies. She departed Shelly Bay, Bermuda, on 7 June and entered the Boston Navy Yard two days later for an overhaul completed by 15 August.
---
Savannah then sailed for readiness exercises in the Chesapeake Bay that would prepare her for the invasion of North Africa. After brief voyage repairs at New York she sailed on 25 December to join the South Atlantic Patrol, arriving at Recife, Brazil, on 7 January 1943. Savannah's primary concern was the destruction of Nazi blockade runners in the South Atlantic.
---
Teaming with escort carrier, Santee, and a destroyer screen, she put to sea on 12 January on an arduous patrol that brought no results. She put back into Recife on 15 February and again steamed out to search for blockade runners on the 21st. On 11 March, she departed the formation with destroyer, Eberle, to investigate a ship which had been sighted by an aircraft from Santee. The German blockade runner, Kota Tjandi, a former Dutch ship called Karin by her crew, was brought to by shots fired across her bow by the two American warships.
---
As a boarding party from Eberle arrived alongside, powerful time bombs, planted just before the Karin's lifeboats got underway, exploded. Eleven of the boarding party were killed, but a Savannah boat rescued three from the water. Savannah also received 72 German survivors on board, quartering them below decks as prisoners of war. She returned to New York on 28 March and was overhauled to prepare her for a Mediterranean assignment.
---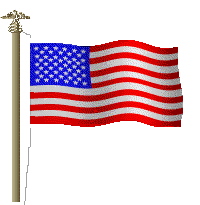 DANFS DICTIONARY OF AMERICAN NAVAL FIGHTING SHIPS
---
OTHER ARTICLES YOU MAY FIND SIMILAR