Photo. www.navsource.org By Tommy Trampp
---
Displacement 1,118 t.
---
Length 205' 2".
---
Beam 33'.
---
Draft 14' 7".
---
Speed 16.5 kts.
---
Complement 87.
---
Armament: One 4"/50 gun mount, one 3"/50 dual purpose gun mount, two 20mm guns, two dct and four dcp.
---
Propulsion two 225psi Scotch boilers, one 2,750 SHP Northeastern Marine Engine Co. verticle triple expansion engine, one shaft.
---
After serving in the Caribbean under the Commandant, Caribbean Sea Frontier, Tenacity was transferred early in September to Vice Admiral Ingram's South Atlantic Force, later redesignated the 4th Fleet. She arrived at Trinidad, British West Indies, on 7 September and, for the next 17 months, plied the waters along the coast of Brazil escorting convoys to various Brazilian ports, notably Recife and Bahia. Late in January 1944, the gunboat was detached from the 4th Fleet.
---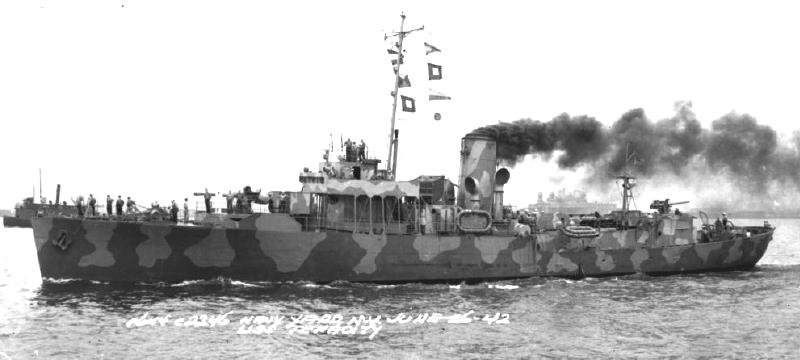 ---
PG 71 Jun 1942. Photo US Navy.
---