U S NAVY 4th FLEET AT RECIFE - SHIP INDEX PC PCE PG PY PYC
11)PC 547 PATROL CRAFT
---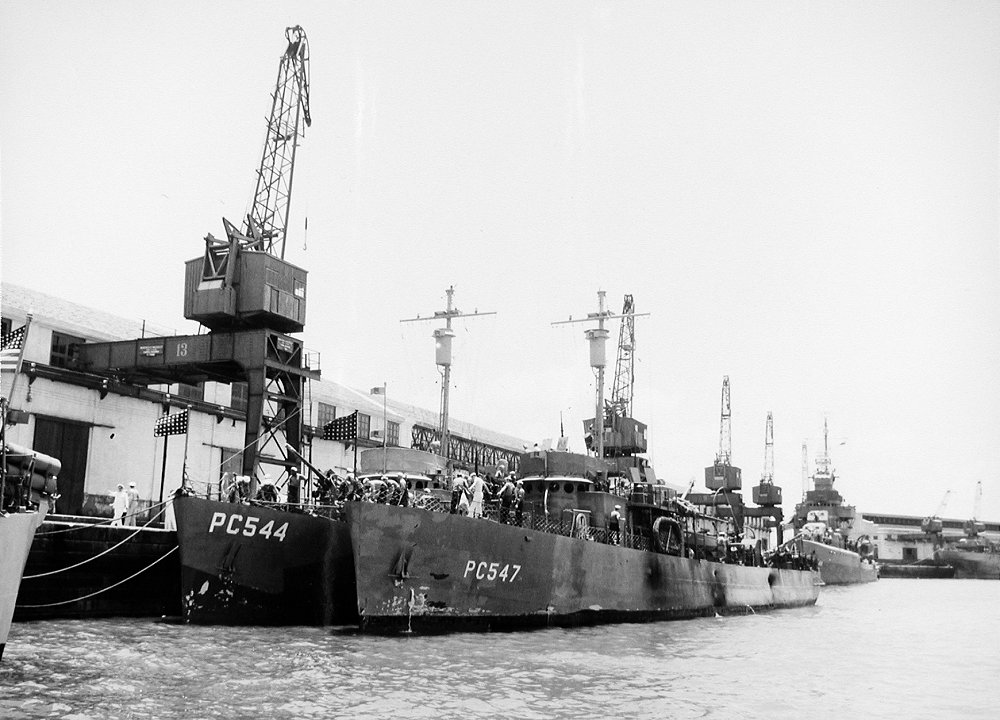 ---
Photo. www.navsource.org By Dan Treadwell. PC 547 photographed at Recife Camp Ingram
---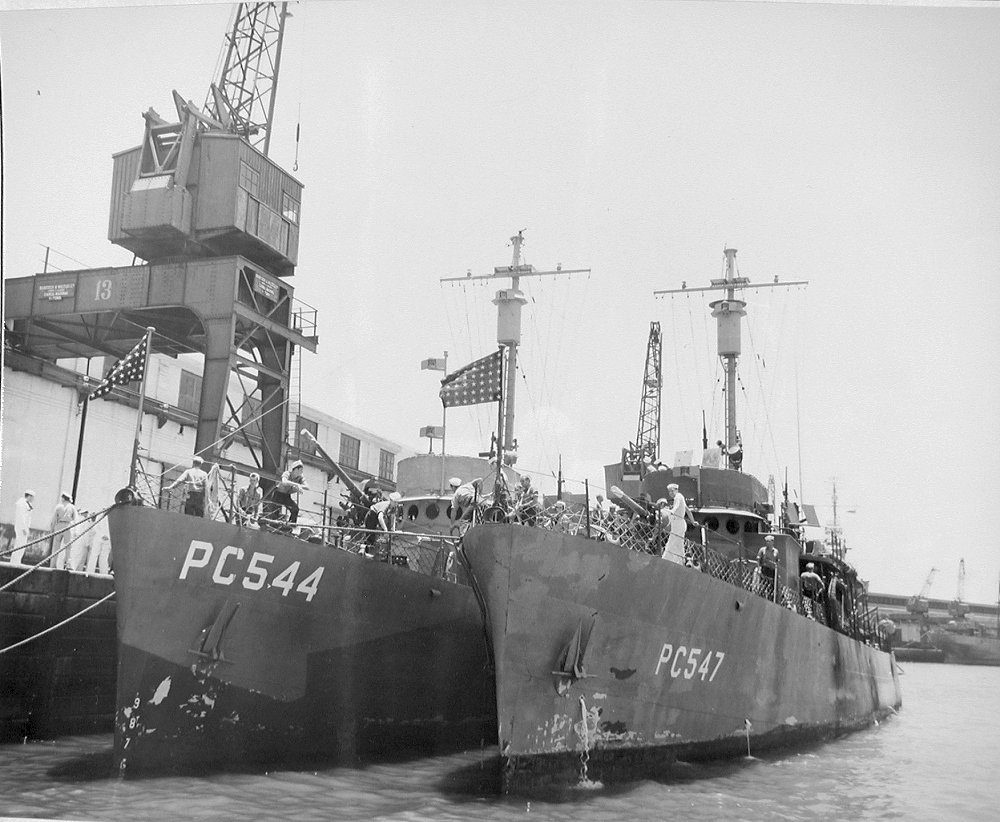 ---
Photo. www.navsource.org By Dan Treadwell . Both PC 544 and 547 seen at Recife Harbor also denominated Camp Ingram USN Admiral The US Fourth Fleet Commander.
---
---
Photo. www.navsource.org PC 547 seen as Brazilian G2 Gurupi. By Bob Daly PC 1181 Replacement by Robert Hurst.
---
Specifications:
---
Displacement: 295'.
---
Length: 174'.
---
Beam: 8'.
---
Draught: 8'.
---
Speed: 20 knots.
---
Complement: 58.
---
Armament one 3"/50 dual purpose gun mount, one single 40mm gun mount; three 20mm guns, two rocket launchers, four depth charge projectiles, two depth charge tracks.
---
Propulsion two 2,880bhp General Motors 16-258S diesel engines (Serial No. 6908 and 6909), Farrel-Birmingham single reduction gear, two shafts.
---
This vessel was part of a group of 28 Patrol Crafts which took part in several convoy escorting duties under Fourth Fleet based at Recife Brazil. On 24/Sep/42 PC 547 was transferred to the Brazilian Navy when was renamed as Gurupi.
---
OTHER ARTICLES YOU MAY FIND SIMILAR