U S NAVY 4th FLEET AT RECIFE - SHIP INDEX DD
18)DD 361 CLARK
---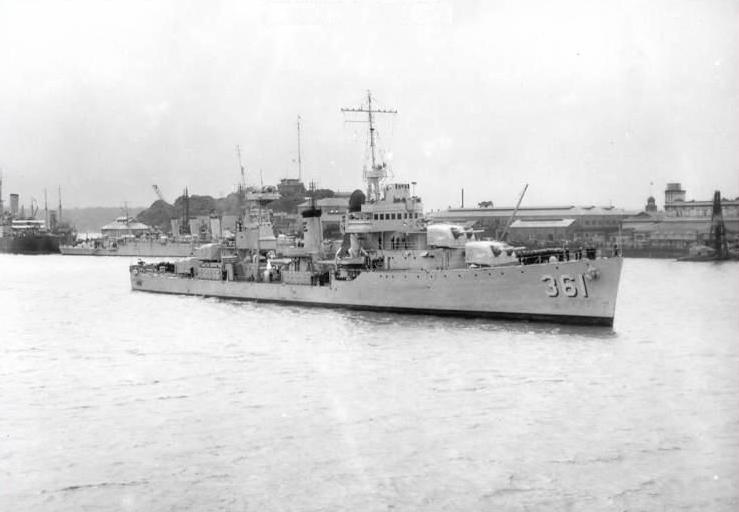 ---
Photo. www.navsource.org
---
CLASS - PORTER
---
Displacement 2597 Tons (Full), Dimensions, 381' (oa) x 37' x 13' (Max)
---
Armament 8 x 5"/38AA (4x2), 8 x 1.1" AA (2x4), 8 x 21" tt.(2x4).
---
Machinery, 50,000 SHP; Geared Turbines, 2 screws.
---
Speed, 37 Knots.
---
Range 6500 NM@ 12 Knots.
---
Crew 194.
---
From April through May 1942, DD 361 Clark escorted four convoys on their passage between Pearl Harbor and San Francisco, continuing to Midway on the last. She returned to San Diego and Balboa, where she joined the escort of a convoy bound for Wellington, New Zealand. Between 12 August and 8 September, she sailed out of Noumea, New Caledonia, screening oilers fueling carrier task forces, then returned to Auckland for a month of duty escorting convoys from New Zealand to South Pacific island bases.
---
After a final month of local escort and patrol duty at Noumea, Clark sailed 11 December 1942 to report at Balboa as flagship for Commander, Southeast Pacific Force. Until 10 August 1944, Clark patrolled out of various South American ports, sailing then for an east coast overhaul. Between 4 September 1944 and 11 April 1945, she guarded the passage of six transatlantic convoys to ports in the United Kingdom and France. On 16 June 1946, she arrived at Philadelphia, where she was decommissioned 23 October 1945 and scrapped 29 March 1946.
---
---
USS Clark date and location unknown. From the collection of Dale magnus. Photo. www.navsource.org
---
OTHER ARTICLES YOU MAY FIND SIMILAR