U S NAVY 4th FLEET AT RECIFE - SHIP INDEX DD
1)DD 150 BLAKELEY
---
---
USS Blakeley off Philadephia circa 1942 after modernization which included a new bow. By USNHC. Photo. www.navsource.org contribution Paul Rebold/Robert Hurst
---
CLASS - WICKES
---
Displacement 1,154 Tons.
---
Dimensions, 314' 5" (oa) x 31' 8" x 9' 10" (Max)
---
Armament 4 x 4"/50, 2 x 1pdr AA (1 x 3"/23AA In Some Ships), 12 x 21" tt..
---
Machinery, 26,000 SHP; Parsons Design Turbines, 2 screws.
---
Speed, 35 Knots.
---
Crew 103.
---
Upon recommissioning, Blakeley joined the Neutrality Patrol and with America's entrance into World War II began patrol and convoy duty in the Caribbean. In February 1942 she helped escort the convoy carrying troops to garrison Curacao Netherlands West Indies. While patrolling off Martinique; 2,5 May 1942, a German submarine torpedoed her, carrying away 60 feet of her bow. Six men were killed and 21 wounded, but the gallant crew saved the ship and brought her to Port de France, Martinique, for emergency repairs.
---
After additional repairs at Port Castries, Santa Lucia, British West Indies, and San Juan, P. R., Blakeley steamed to Philadelphia where she was refitted with a bow taken from her stricken sister Taylor (DD-94) and thoroughly overhauled. In September 1942 Blakeley returned to duty with the Caribbean Sea Frontier and, with the exception of two voyages, continued escort and patrol work there until February 1945. From 1 January to 23 February 1943 she served with TG 21.13 on hunter-killer duty in the North Atlantic and between 24 March and 11 May 1943 she escorted a convoy to Bizerte, Tunisia.
---
---
Photo. www.navsource.org. USS Blakeley off Philadelphia Navy Yard in 1943. By Paul Rebold
---
---
Photo. www.navsource.org. USS Blakeley underway in Charleston harbor South Carolina. By Paul Rebold
---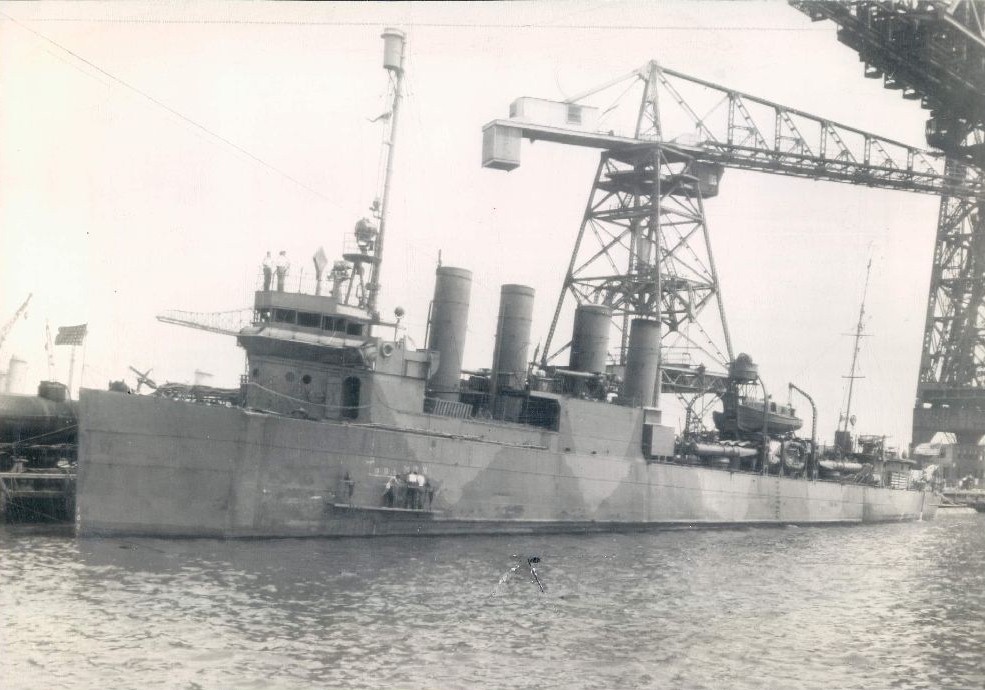 ---
Photo. www.navsource.org By Ron Reeves. USS Cole seen at Philadelphia yards circa 1943
---
OTHER ARTICLES YOU MAY FIND SIMILAR