U S NAVY 4th FLEET AT RECIFE - SHIP INDEX ATF ATR AV AVD AVP
8)AVP 1 LAPWING
---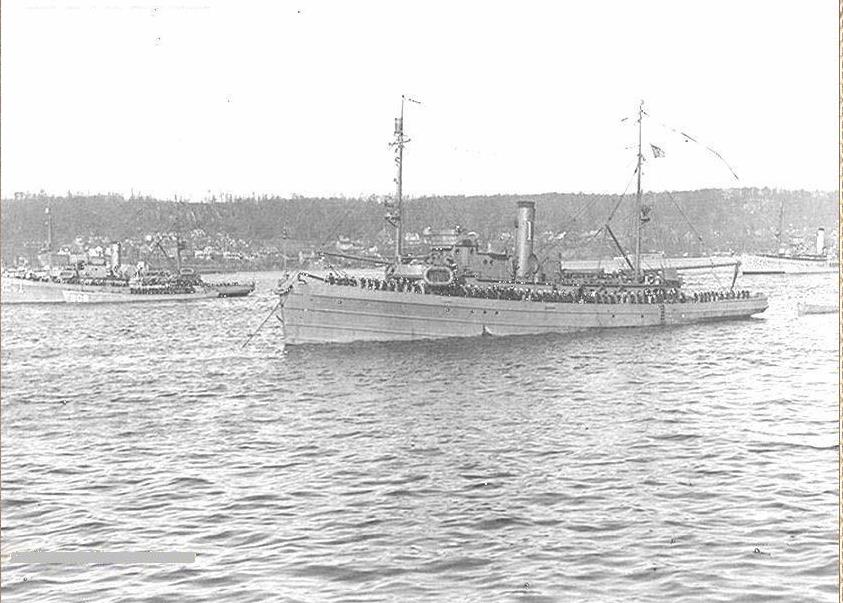 ---
Photo. www.navsource.org. Naval Historical Center
---
Specifications:
---
Displacement 1,350 t.
---
Length 187' 10".
---
Beam 35' 5.
---
Draft 13' 1.
---
Speed 13.5 kts.
---
Complement 85.
---
Armament two 3"/50 dual purpose mounts.
---
Propulsion two Babcock and Wilcox header boilers, one 1,400shp Harlan and Hollingsworth 200psi saturated steam vertical triple expansion reciprocating steam engine, one shaft.
---
AM-1 Lapwing recommissioned at Pearl Harbor 1 September 1932, Lt. R J. Arnold in command. She arrived Coco Solo Canal Zone, 29 October for operations with the aircraft scouting force. From 1933 to 194l, Lapwing participated in various exercises with aircraft, helping develop American naval aviation capability for its decisive role in future wars Reclassified AVP-1 on 22 January 1936, she operated primarily with seaplanes in the Canal Zone, along the west coast, and in the Caribbean.
---
Based at Trinidad, British West Indies, upon the outbreak of World War II, Lapwing was assigned to the North Atlantic. Departing the Caribbean 26 February 1942 she arrived Narsarssuak,Greenland, 12 May. Operating with Patrol Wing 3, Lapwing remained in the frigid North Atlantic, engaging in patrol and ASW missions with seaplanes.
---
After another brief tour in the Caribbean, the seaplane tender arrived Key West 13 June 1943 for duty as a training ship. Operating out of the Fleet Sound School for 11 months, Lapwing aided in the perfection of air AEIW technology. After a cruise to Recife, Brazil (May-August 1944), as a task force support unit, the seaplane tender returned Key West 4 September and operated there for the rest of the war.
---
DANFS DICTIONARY OF AMERICAN NAVAL FIGHTING SHIPS
---
OTHER ARTICLES YOU MAY FIND SIMILAR