U S NAVY 4th FLEET AT RECIFE - SHIP INDEX AM AO AP ARS AS AT
20)AT 91 SENECA
---
---
Photo. www.navsource.org By Association of Fleet Tug Sailors.
---
Specifications:
---
Displacement 1,235 t.(lt) 1,674 t.(fl)
---
Length 205'
---
Beam 38' 6"
---
Draft 15' 4"
---
Speed 16k.5kts.
---
Complement 85
---
Armament : One single 3"/50 dual purpose gun mount, two twin 40mm AA gun mounts ,two single 20mm AA gun mounts
---
Propulsion diesel-electric, four General Motors 12-278A diesel main engines driving four General Electric generators and three General Motors 3-268A auxiliary services engines, single screw, 3,600shp
---
For 21 months Seneca was assigned target towing, general rescue, and salvage duties in the waters off the coast of Brazil, under Adm Ingram's Fourth Fleet Recife Brazil. During one of her rescue missions, Seneca captured two survivors of a German U-boat sunk by Allied ASW patrols.
---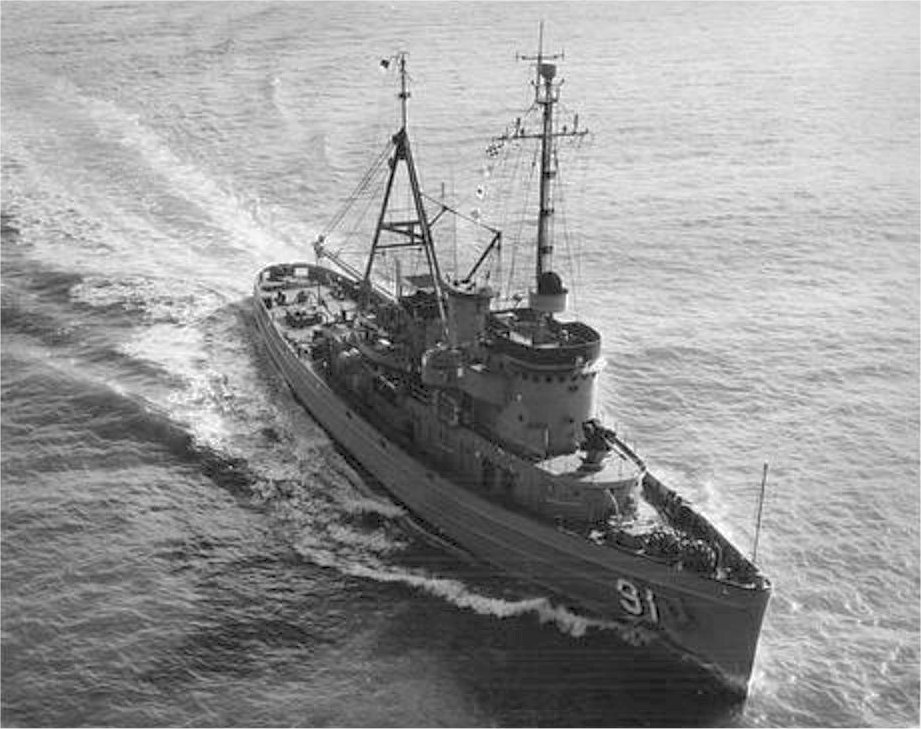 ---
Photo. www.navsource.org By Tommy Trampp
---
DANFS DICTIONARY OF AMERICAN NAVAL FIGHTING SHIPS
---
OTHER ARTICLES YOU MAY FIND SIMILAR