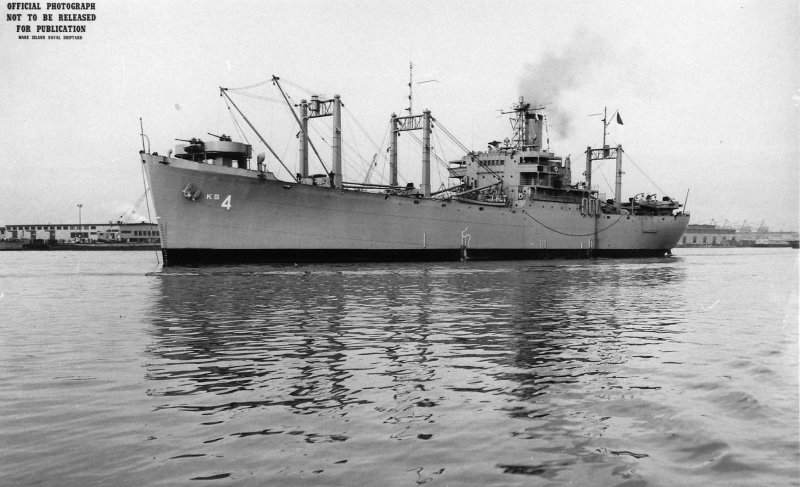 ---
Photo www.navsource.org By Darryl Baker
---
Specifications:
---
Displacement 7,350 t.(lt) 13,910 t.(fl)
---
Length 459' 2"
---
Beam 63'
---
Draft 26' 5"
---
Speed 17 kts.
---
Complement 315
---
Armament: One 5"/38 dual purpose gun mount. Four 3"/50 dual purpose gun mounts
---
Propulsion steam turbine, single shaft, 6,000shp
---
After a shakedown cruise, Pollux operated as a unit of the Service Force, U.S. Atlantic Fleet. She supplied forces afloat and Allied bases at Guantanamo, Cuba; St. Thomas, Virgin Islands; San Juan, Puerto Rico; Trinidad and Jamaica, West Indies; Colon, Panama Canal Zone; Recife and Bahia, Brazil; and Bermuda. She operated out of the East Coast ports of New York, Bayonne, Baltimore and Norfolk.