U S NAVY 4th FLEET AT RECIFE - SHIP INDEX 5
12)DD 228 JOHN D. FORD
---
---
Photo. www.navsource.org By Fred Weiss
---
CLASS - CLEMSON
---
Basic repeat Wickes Class, with 35% more fuel capacity to improve endurance problems, designed radius was 4900 nautical miles, at 15 knots.
---
Displacement 1,215 Tons
---
Dimensions, 314' 5" (oa) x 31' 8" x 9' 10" (Max)
---
Armament 4 x 4"/50, 1 x 3"/23AA, 12 x 21" tt..
---
Machinery, 26,000 SHP; Parsons Design Turbines, 2 screws.
---
Speed, 35 Knots.
---
Crew 114.
---
For 6 months DD 228 JOHN D FORD ranged the North and South Atlantic from New York and Charleston, S.C., to Casablanca, French Morocco, and Recife, Brazil, protecting supply convoys from German U-boats. After ASW training late in December, she joined Guadalcanal ( CVE-60) out of Norfolk 5 January 1944 for hunter-killer activities operations in the Atlantic. The versatile destroyer supported the destruction of German submarine U-554, surprised and depth charged while refueling west of the Azores 16 January.
---
After returning to the East Coast 16 February, John D. Ford cleared Norfolk 14 March for a convoy run to the Mediterranean. While at Gibraltar 29 March, she was damaged in a collision with a British tanker. Following repairs, she returned to Norfolk, arriving 1 May. Departing Norfolk 24 May for convoy duty to the Canal Zone, John D. Ford continued convoy patrols for almost a year from eastern seaboard ports to Recife, Reykjavik, and Casablanca.
---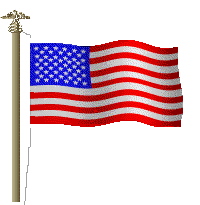 DANFS DICTIONARY OF AMERICAN NAVAL FIGHTING SHIPS
---
OTHER ARTICLES YOU MAY FIND SIMILAR