---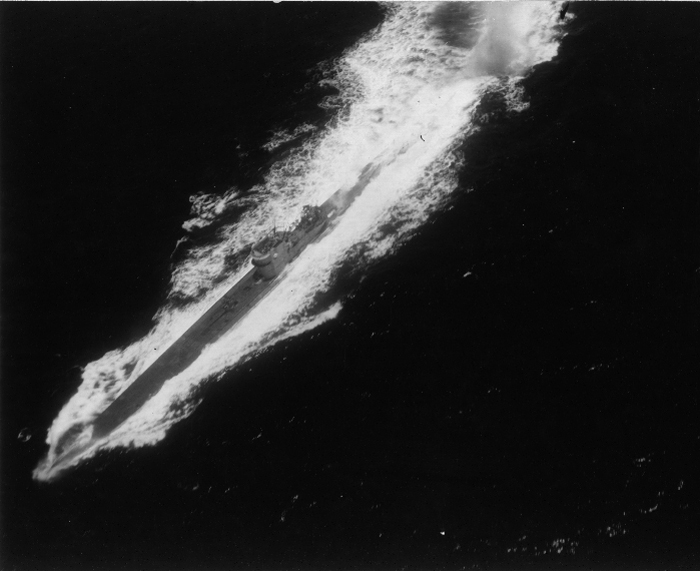 ---
Taken from the tunnel hatch just after the second attack - spray from depth bomb is subsiding in the wake
---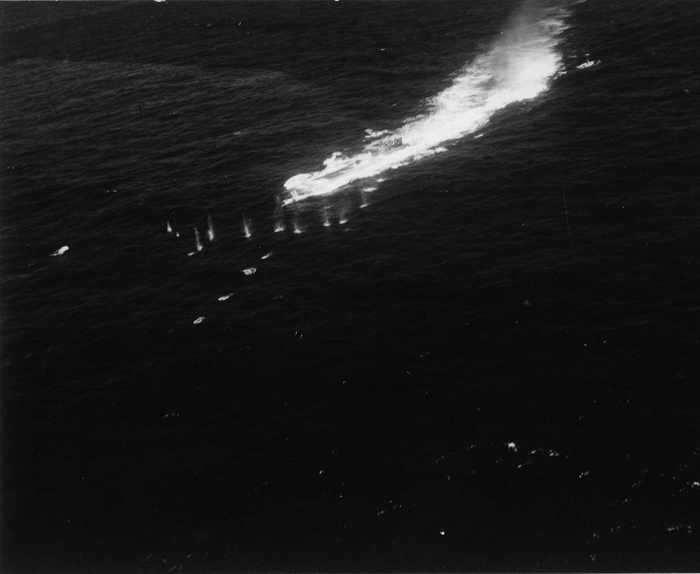 ---
Taken from the tunnel hatch after the second attack
---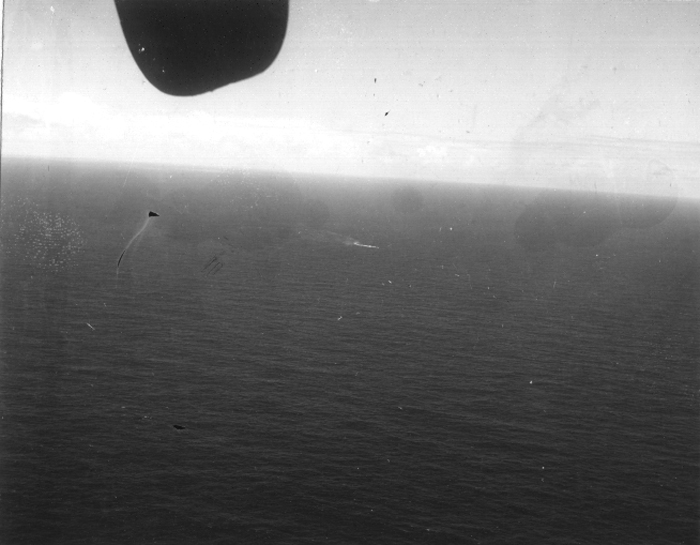 ---
Taken from the waist hatch just before the boat submerged
---
---
A large oil slick is seen on the south Atlantic surface where U - 161 was attacked and sunk. All crewmembers perished.
---
---
Picture of Capt. Albrecht Achilles. His men regarded him in high esteem for his leadership.
---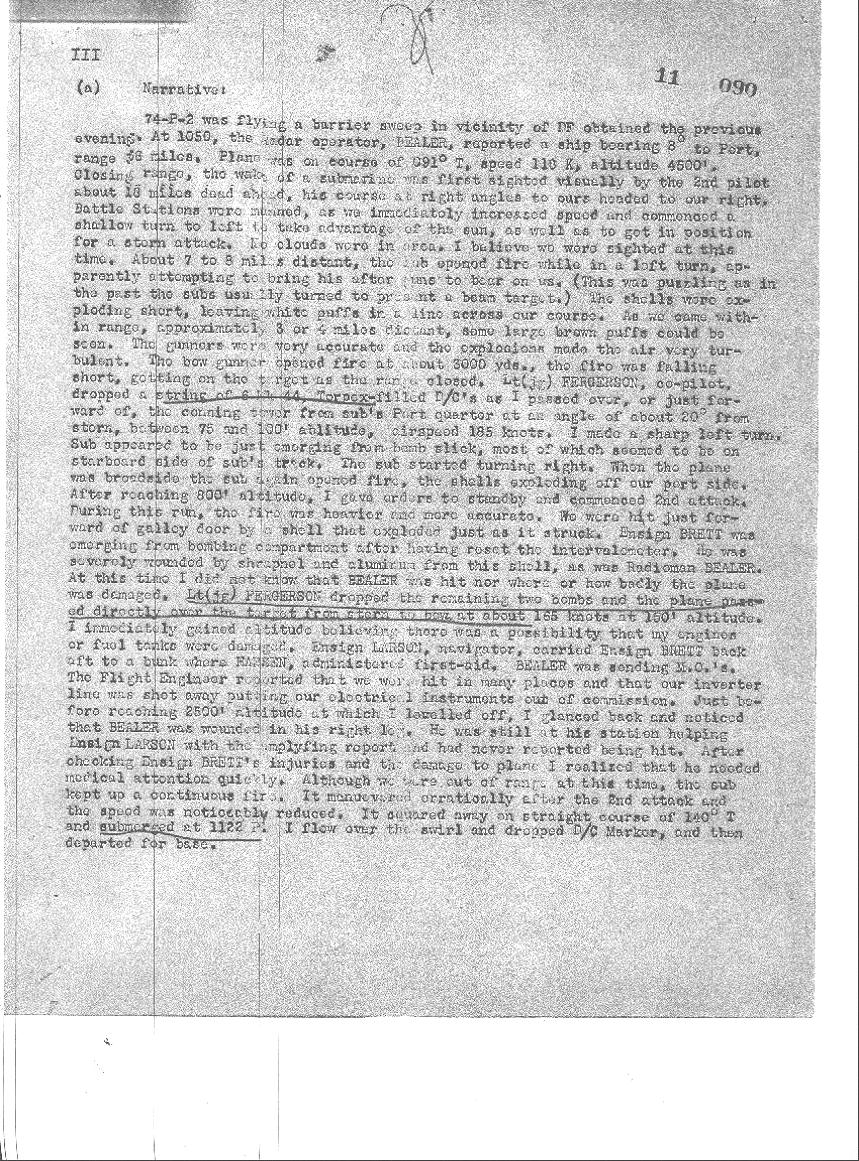 ---
Report of action and the sinking of U 161.
---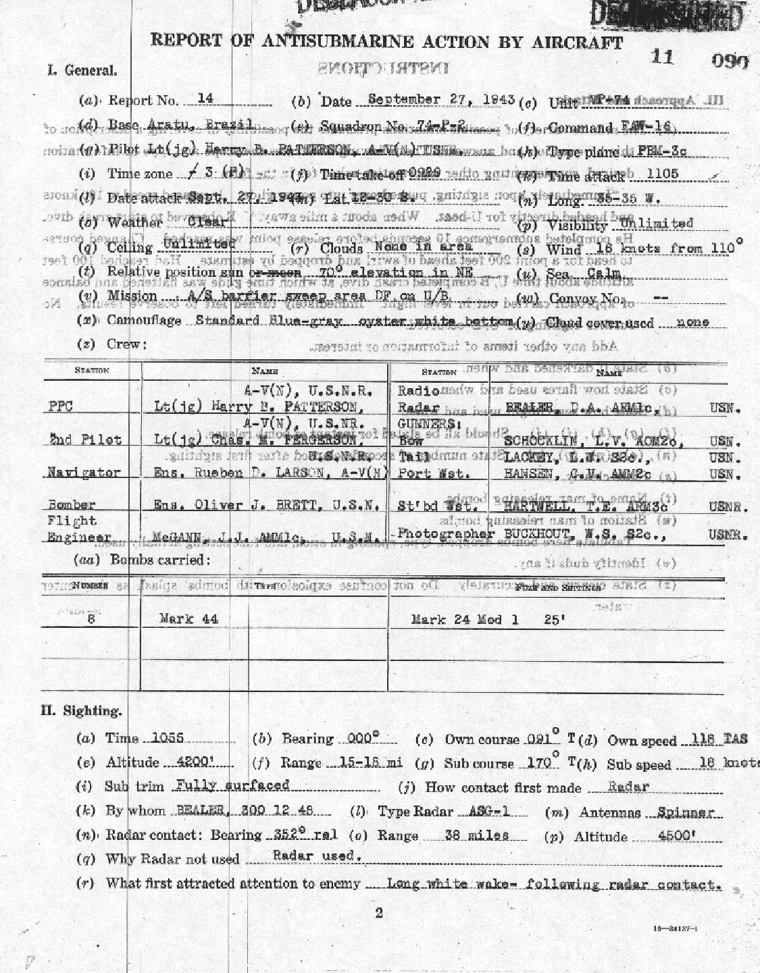 ---
---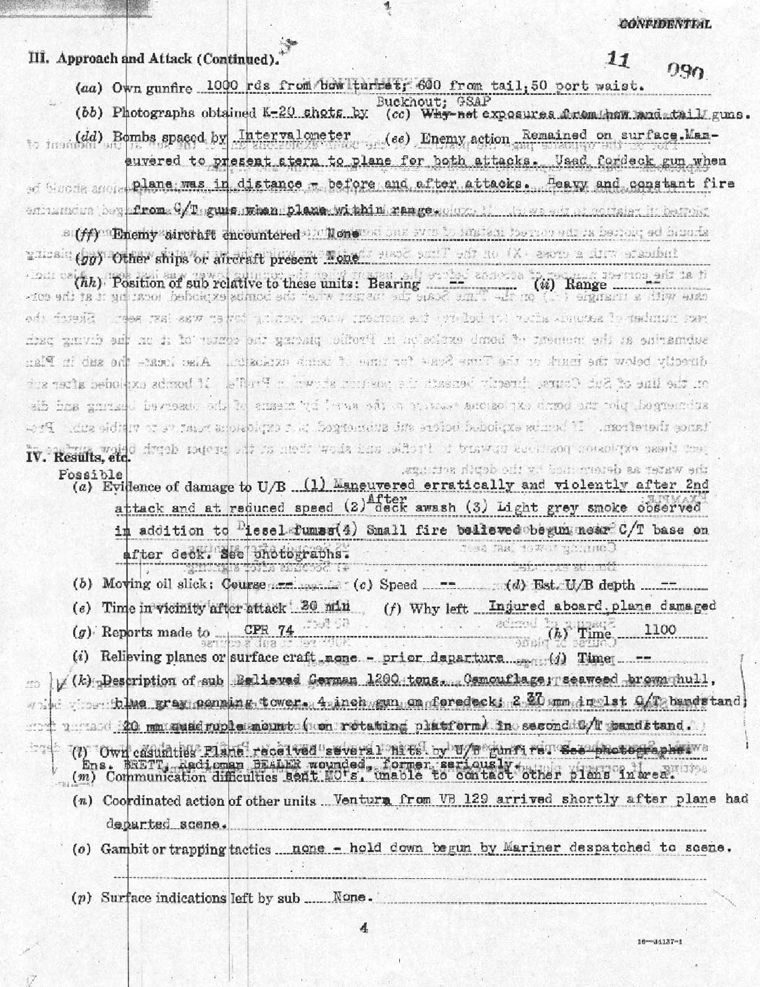 ---
---
Aircraft 74-P-2 is quickly hauled up the launching ramp water leaking from holes caused by U-161's AA fire
---
---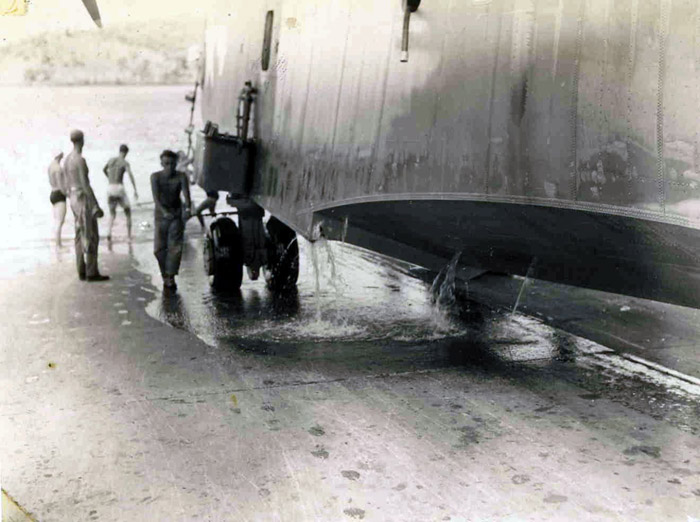 ---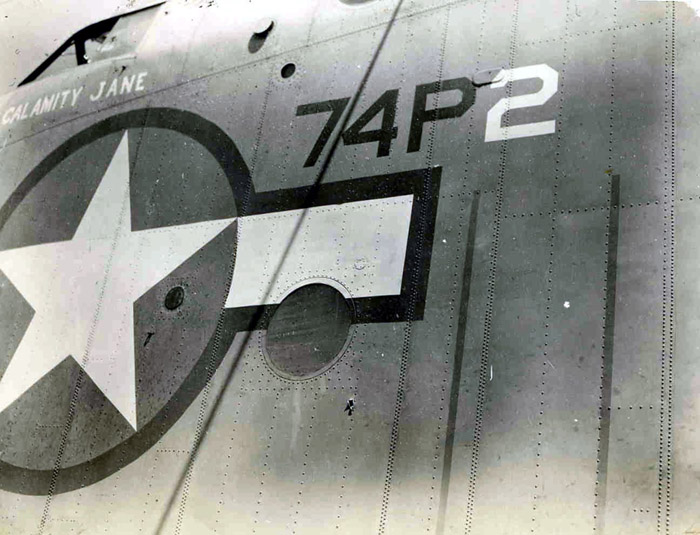 ---
Exit hole on port side made by shrapnel from explosive shell that hit just forward of galley door
---
---
Damage from exploding 37mm shell just forward of the galley door - this hit caused the injuries to the Bombardier, ENS Oliver Bret, and Radio/Radar Operator ARM1/c Dean Bealer
---
---
Interior view of damage to the portside hull (looking down and aft)
---
---
Damage to electrical conduit above port from shrapnel - port wing is visible through port.
---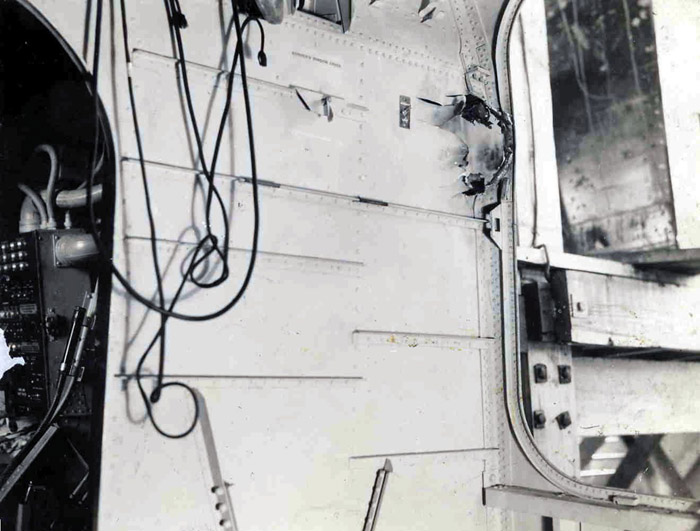 ---
Interior view of damage just forward of galley door
---
---
Shrapnel damage in the vicinity of the rotary inverters (looking forward and up just aft the aft of the wing) which caused loss of the electric instruments
---
---
---
Ensign Brett is loaded into the ambulance
---
---
Rare picture from the arrival of VP 74 P2 PBM at Aratu Seaplane base. Crewmember is carefully removed from the aircraft.
---
---
Another detail of the removal of Ensign Brett or Radioman Bealer from the PBM as soon as it arrived at Aratu Sepalane base, Bahia.
---
---
Injured crewmember is assisted by their comrades. Later both men recovered from their wounds.
---
Pictures by Cap. Jerry Mason USN Ret. www.uboatarchive.net
---