U BOATS SUNK IN SOUTH ATLANTIC - U BOATS SUNK IN ROYAL NAVY AREA
11)U 801 PICTURES
---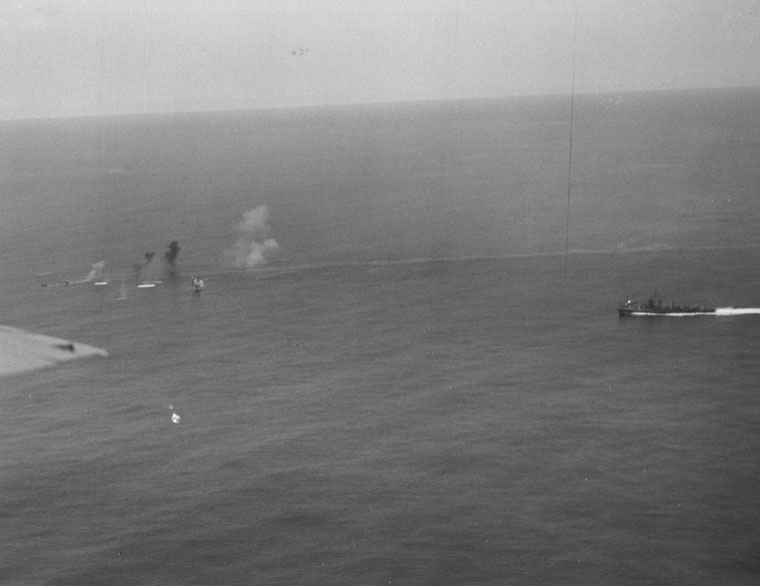 ---
The picture shows U-801 under heavy attack from US Destroyers Corry and Bronstein and aircrafts from USS Core.
---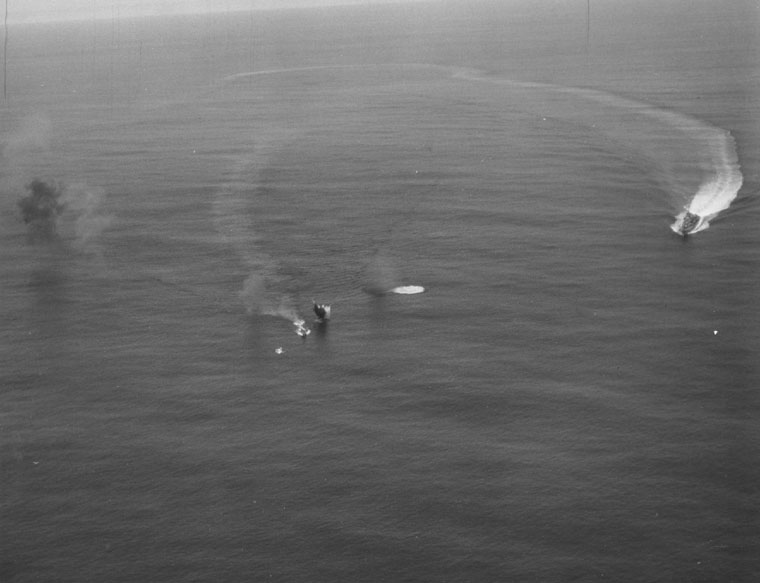 ---
US Destroyers close in while the order is given to abandon ship. Water is flooding the Uboat.
---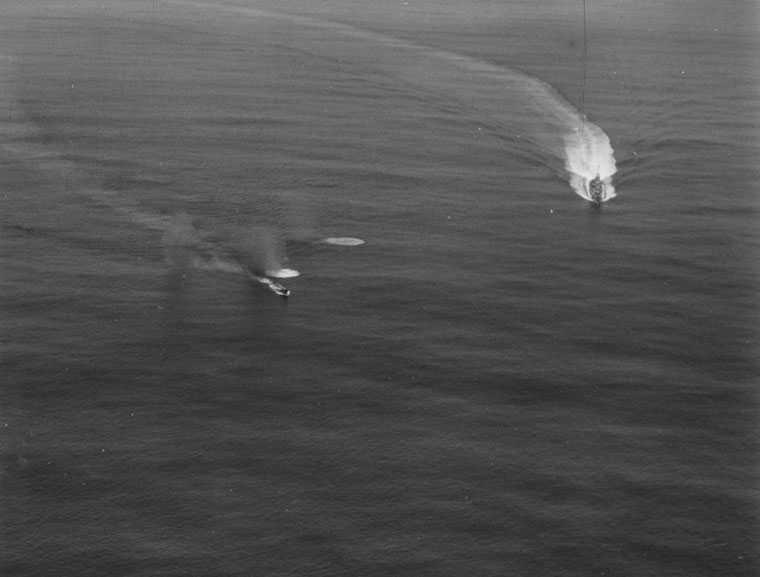 ---
The photo clearly shows the bow is only visible while U-801 begins to plummet with 10 crewmembers.
---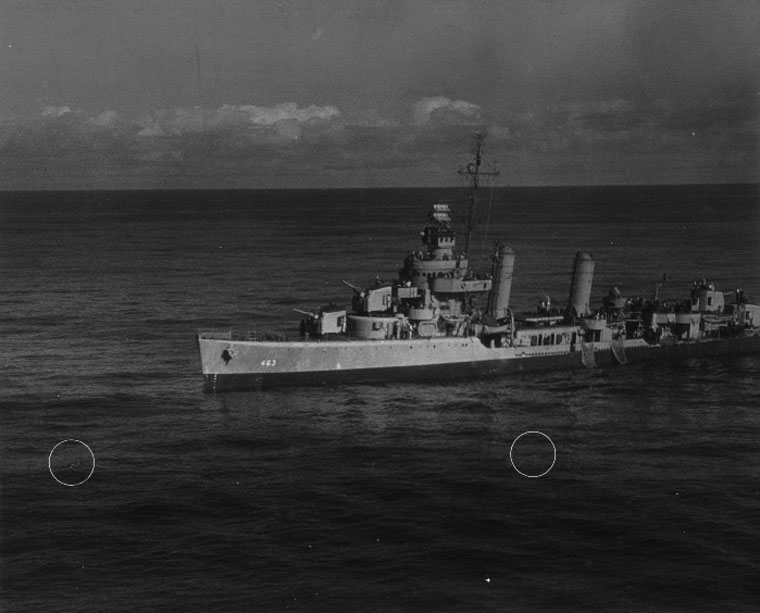 ---
USS Corry approaches to rescue the survivors seen in the water. Several of them are wounded.
---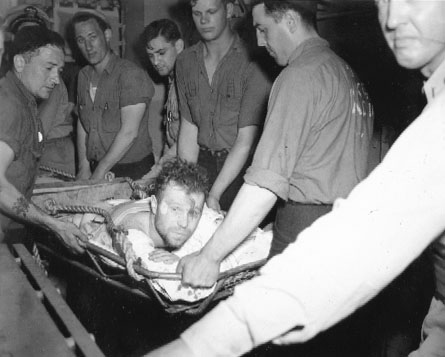 ---
One German is carried aboard USS Corry to receive the first medical treatment.
---
---
A group of survivors from U-801 is seen aboard USS Corry now as POW
---
All pictures by Jerry Mason, Capt. USN Ret. www.uboatarchive.net
---
OTHER ARTICLES YOU MAY FIND SIMILAR