U BOATS SUNK IN SOUTH ATLANTIC - U-590 / U-863
12)U-848 PICTURES
---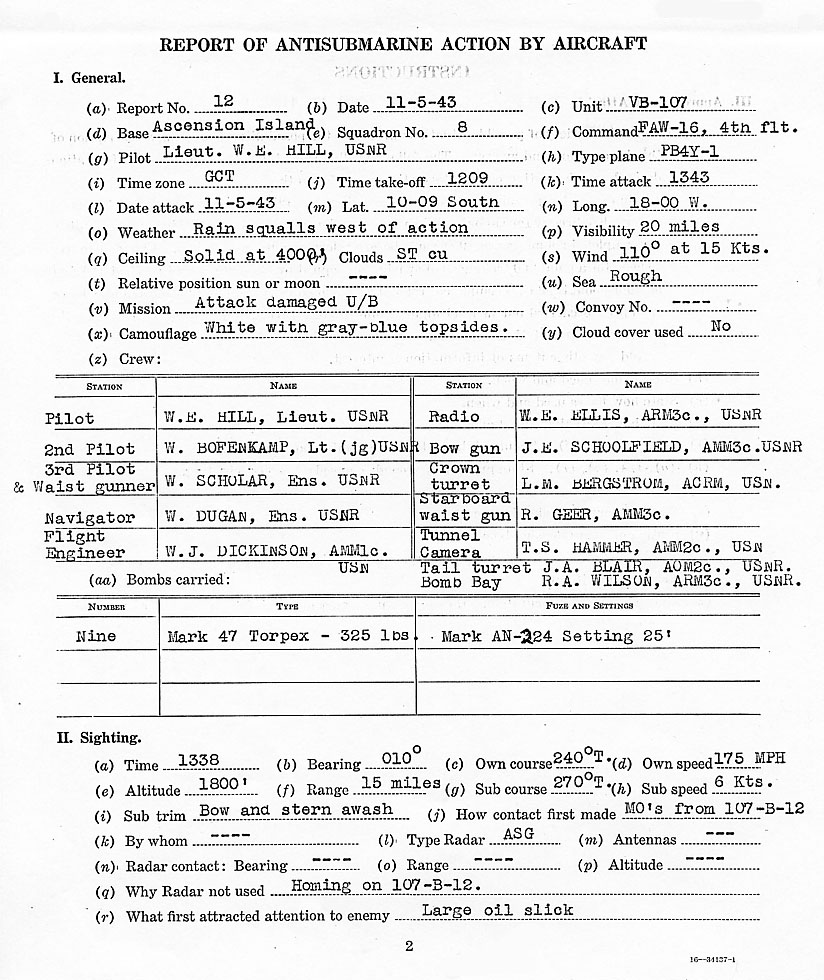 ---
---
---
---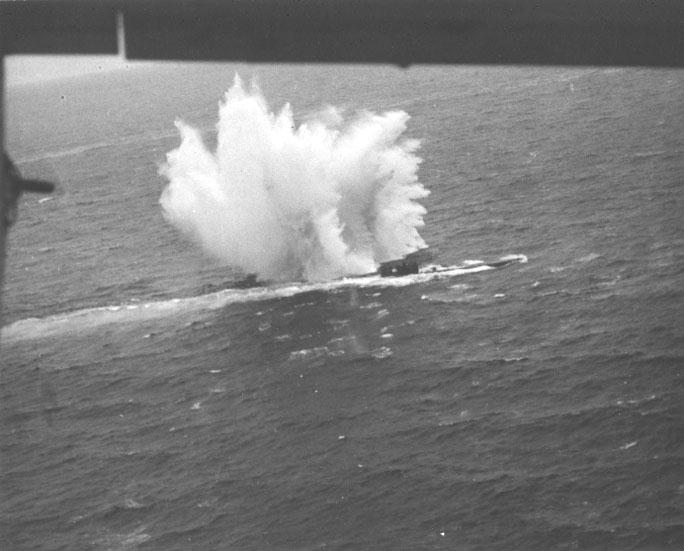 ---
Depht bombs exploding.
---
---
Depth bombs explodes around the sub.
---
---
Gunners take cover as PB4Y-1 107-B-12 passes overhead during the second attack on U-848 by LT Charles A. Baldwin, USNR
By Capt. Jerry Mason USN Ret. www.uboatarchive.net
---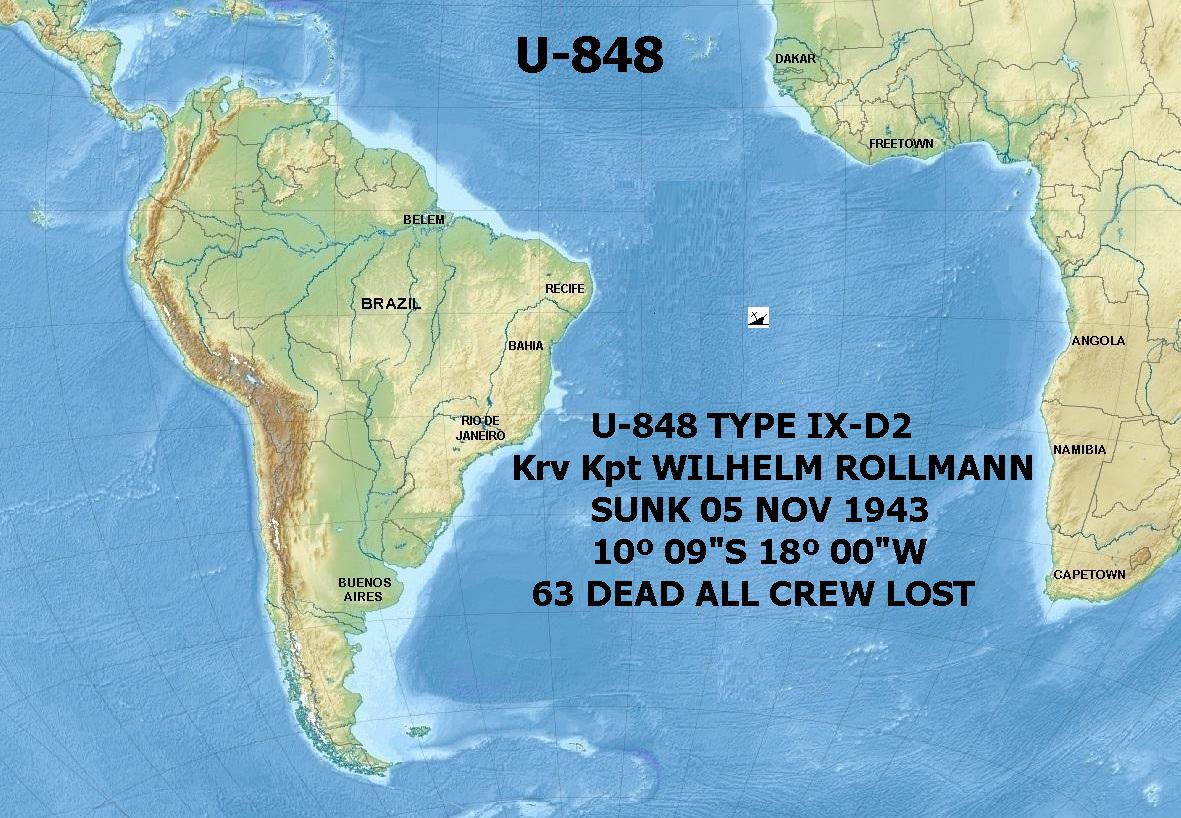 ---
---
The map shows the great distance Oblt. Hans Schade went adrift in south Atlantic until he was fished out by USS Marblehead 28 days after the sinking of his uboat.
---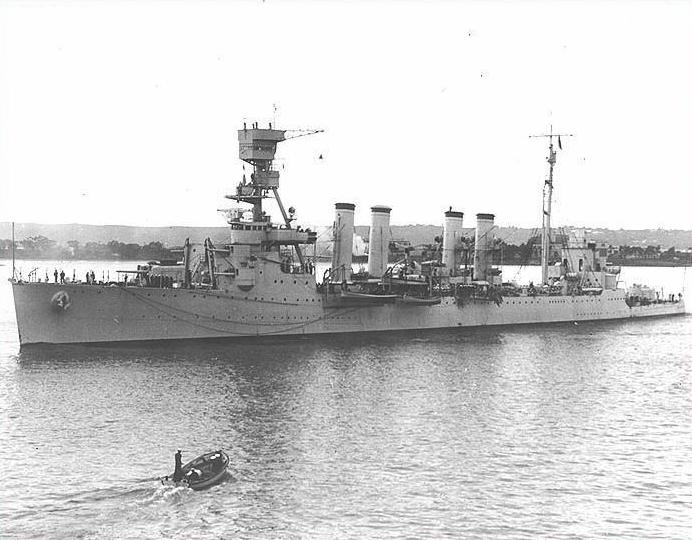 ---
Light Cruiser USS Marblehead CL-12 seen above. The same rescued the only survivor from U-848 some 200 miles off Recife.
---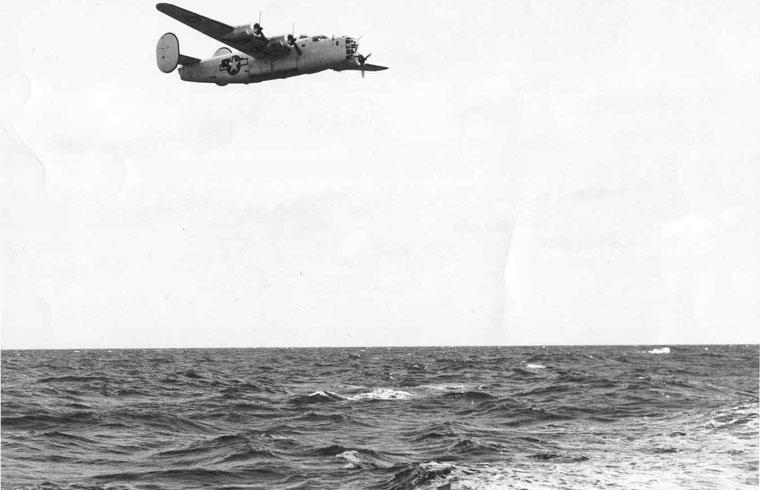 ---
PB4 Y B-24 Naval bomber patrol.
---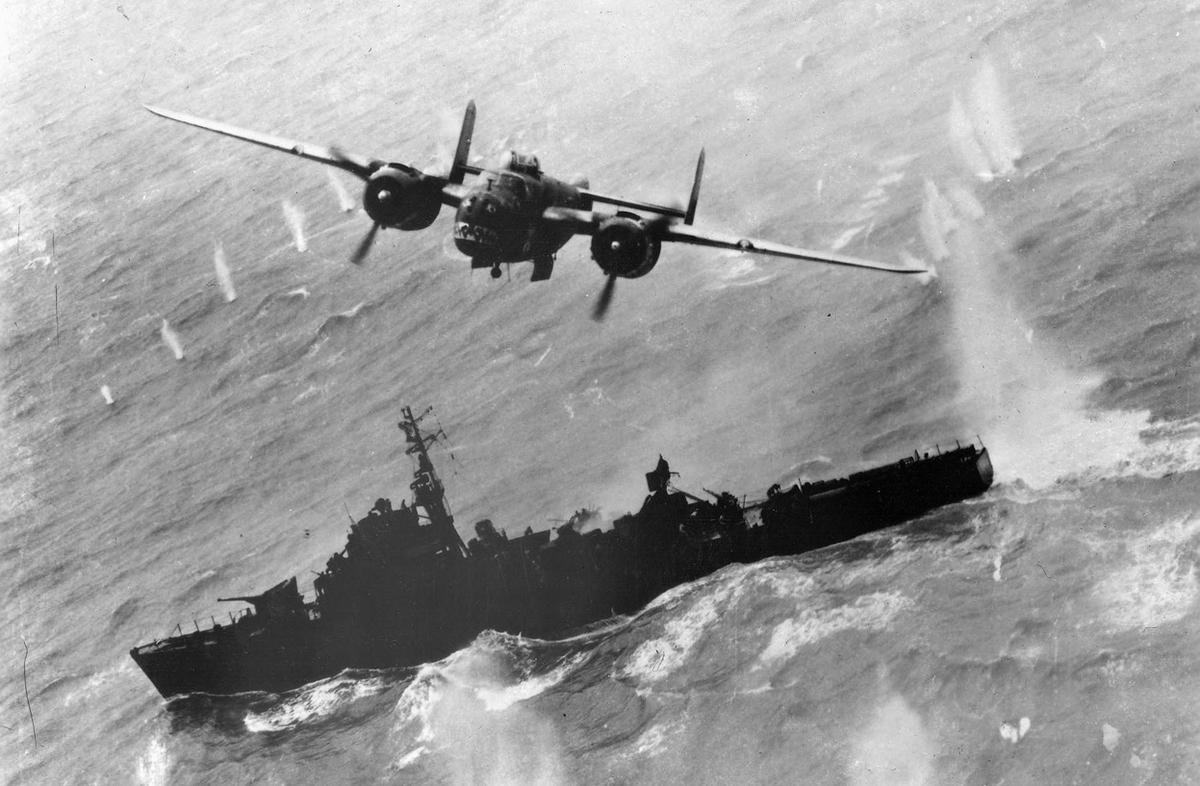 ---
B-25 above. Along with PBY 4 both sent U-848 to the bottom. In the detail above, a B-25 attacks a Japanese Destroyer in the Pacific.
---
OTHER ARTICLES YOU MAY FIND SIMILAR