U BOATS SUNK IN SOUTH ATLANTIC
15)U-199 PICTURES
---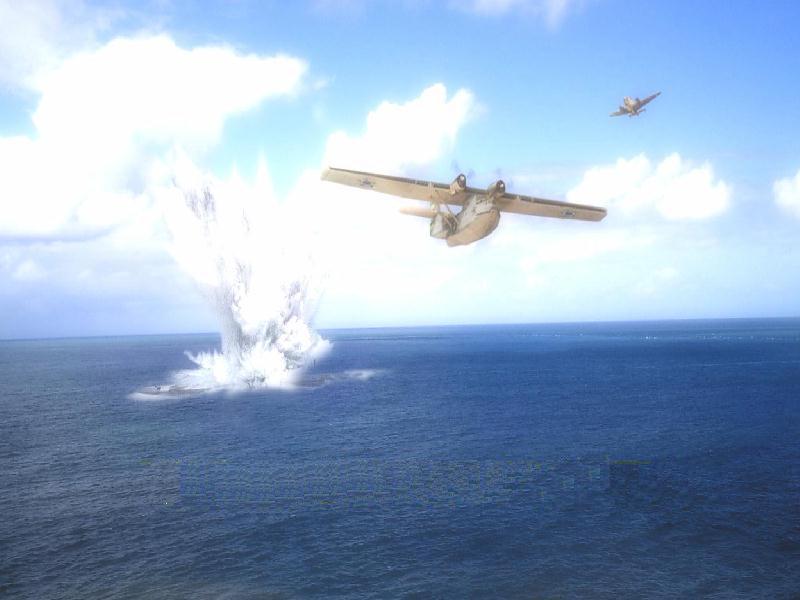 ---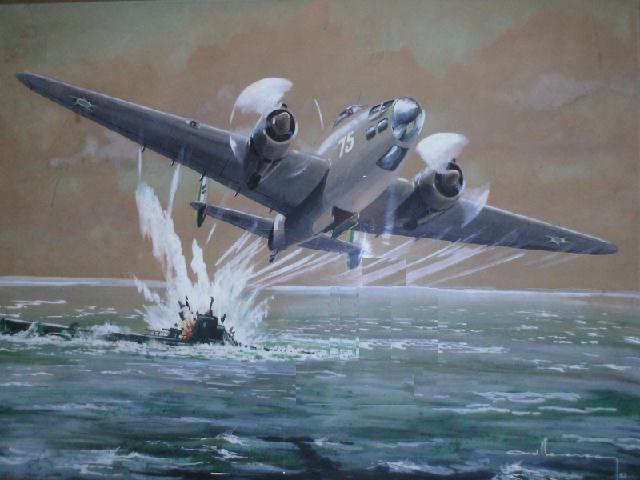 ---
Both artistic renditions above depict the attack on u-199
---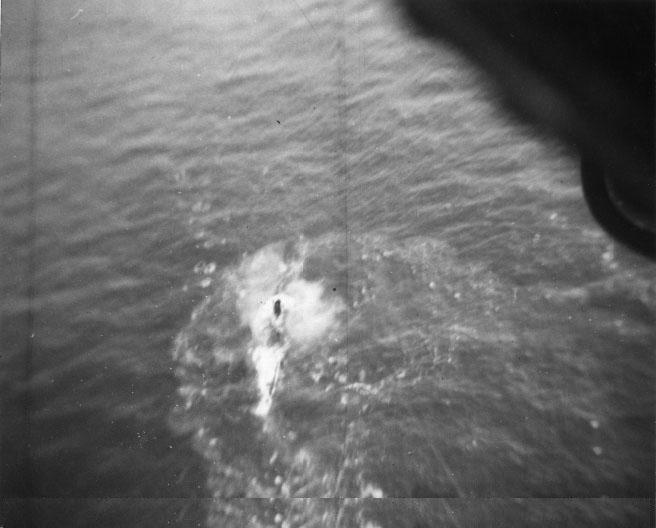 ---
---
U-199 in her death throes. US and Brazilian planes gave no chance to U 199. Although fighting back fiercely her fate was sealed with the loss of 49 crewmembers.
---
---
US Navy PBM circles U-199 and prepares to launch the first attack.
---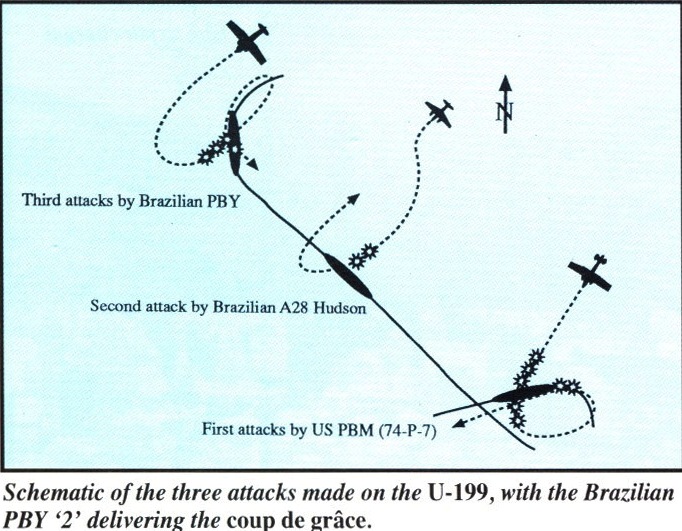 ---
---
The eleven survivors are seen aboard the life raft dropped by the Brazilian PBY-5.
---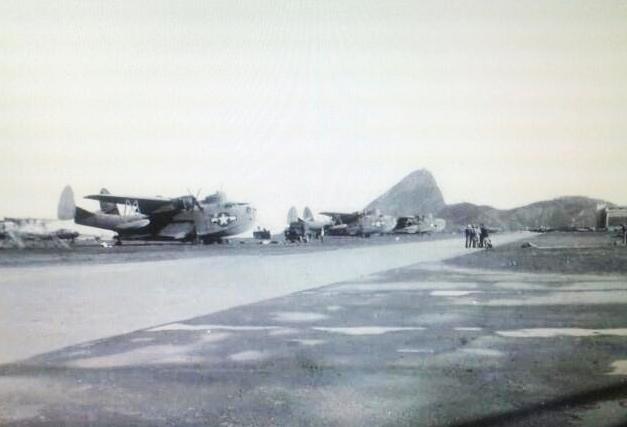 ---
Rio de Janeiro Santos Dumont airport with the City's natural monument, the Sugar Loaf mountain in the bottom. Picture kindly provided by William De Armond.
---