- U S SHIPS G / J
5)JAMES K POLK U-510
---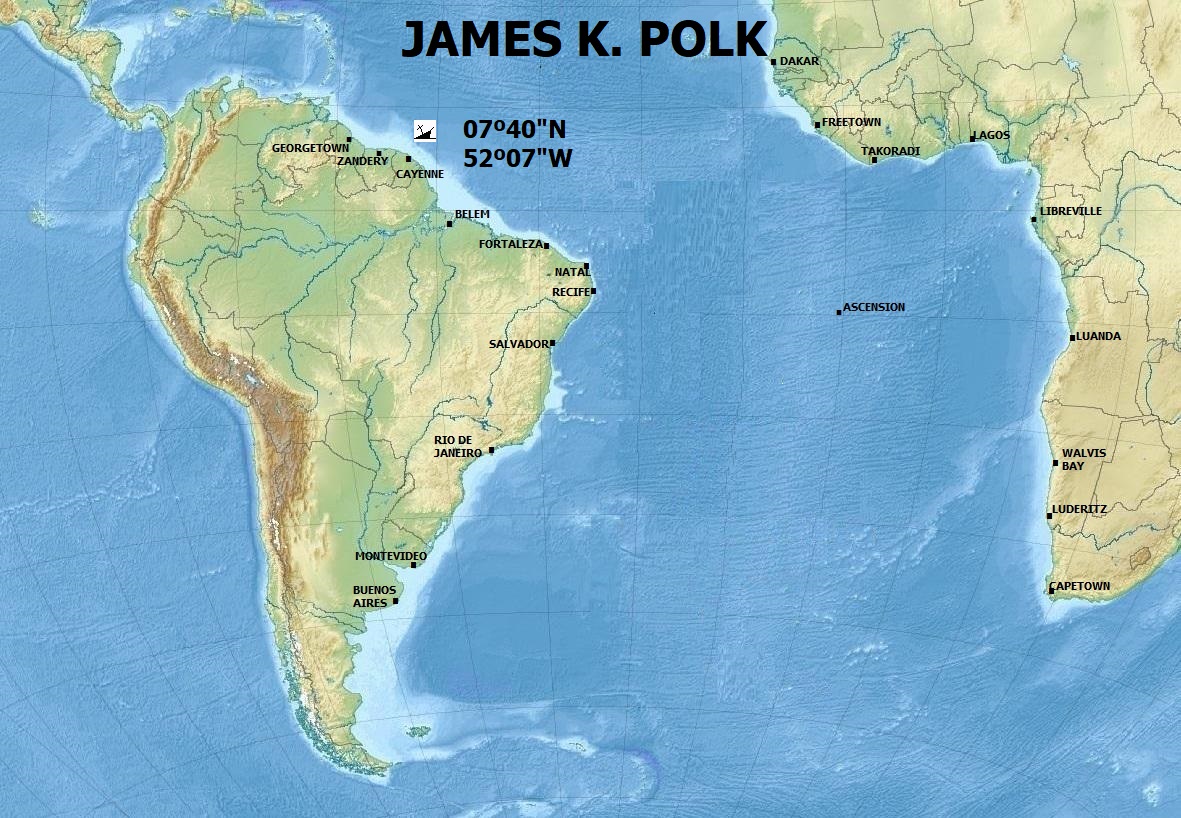 ---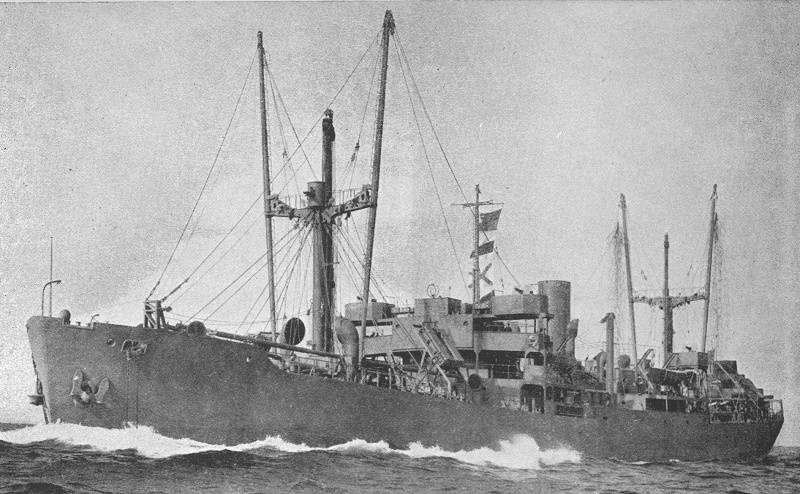 ---
Photo of one sister Liberty ship
---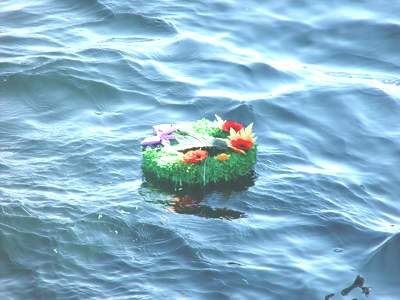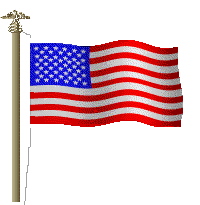 ---
Built 1942
---
Tonnage 4,374 / 7,177 tons
---
Cargo: Ballast
---
Sunk 9 Mar 43 by U-510 on position 07º40"N 52º07"W.
---
1 Dead
---
64 Survivors
---
Between 06.04 and 06.11 hours on 9 Mar, 1943, U-510 fired torpedoes during a second attack at the convoy BT-6 about 175 miles north of Cayenne, French Guiana and reported again four ships sunk. The convoy became unorganized after the first attack because all ships performed evasive maneuvers. In fact, the Mark Hanna andJames Smith were damaged and the Thomas Ruffin and James K. Polk were damaged and later declared a total loss.
---
The James K. Polk (Master Herbert Vidrian Olson) in station #23 was struck by one torpedo on the port side amidships. The explosion knocked out all six sides of the #3 deep tank, extensively damaged the #5 double bottom tank, damaged the engine room, wrecked pumps and piping, carried away the radio antenna and sprung the carriages of the two large guns. One of the armed guards was crushed to death by a lifeboat, which was blown from its davits by the explosion. Two crew members were injured. The ship began to settle by the stern until only three feet of freeboard remained.
---
The seven officers, 37 crewmen, 18 armed guards (the ship was armed with one 5in, one 3in and four 20mm guns) and three passengers remained on board, until they were taken off by the American submarine chaser USS PC-592 and taken to Port of Spain. Only the master and seven volunteers stayed and rigged tarpaulins on the foremast and mizzenmast. They sailed the vessel 360 miles until a British tug towed her to Trinidad, arriving on 17 March. The badly damaged vessel was towed to Mobile in December 1945 and declared a total loss.
---
---
OTHER ARTICLES YOU MAY FIND SIMILAR