- U S SHIPS G / J
4)HONOLULAN U-582
---
---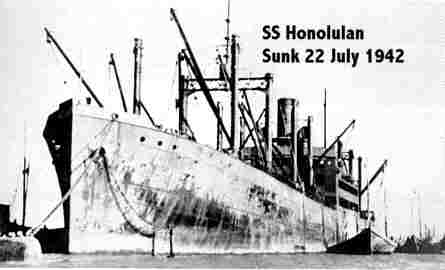 ---
Photo. www.armed-guard.com
---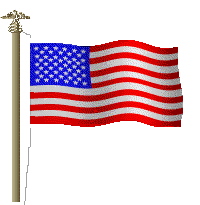 ---
Built 1921
---
Tonnage 4,595 / 7,493 tons
---
Cargo: 8,350 tons of manganese ore and jute.
---
Sunk 22 Jul 42 by U-582 on pos. 08º 41"N 22º 12"W.
---
0 Dead
---
40 Survivors
---
At 20.12 hours on 22 Jul, 1942, the unescorted and unarmed Honolulan (Master Charles Nathaniel Bamfort) was torpedoed by U-582 about 400 miles south of theCape Verde Islands while proceeding on a nonevasive course at 9.6 knots. One torpedo struck the starboard side at the #5 hatch, destroying a lifeboat, opening a huge hole in the hull and jamming the steam whistle. Most of the eleven officers and 28 crewmen abandoned ship in three lifeboats.
---
The master, the first mate and the radio operator stayed behind until a second torpedo struck at 20.40 hours between the #2 and #3 hatch, causing the ship to sink within minutes. These men jumped into the water and were picked up by one of the boats. Two hours later the ship sank with the whistle still blowing.The survivors were questioned by the U-boat and given the course to the Cape Verde Islands and two boxes of cigarettes before leaving. All men were picked up by the British motor merchant Winchester Castle six days later and landed in New York on 7 August.
---
---
OTHER ARTICLES YOU MAY FIND SIMILAR