SHIPS SUNK USA 78 - U S SHIPS T / W
9)WILLIAM A. Mc KENNEY U-175
---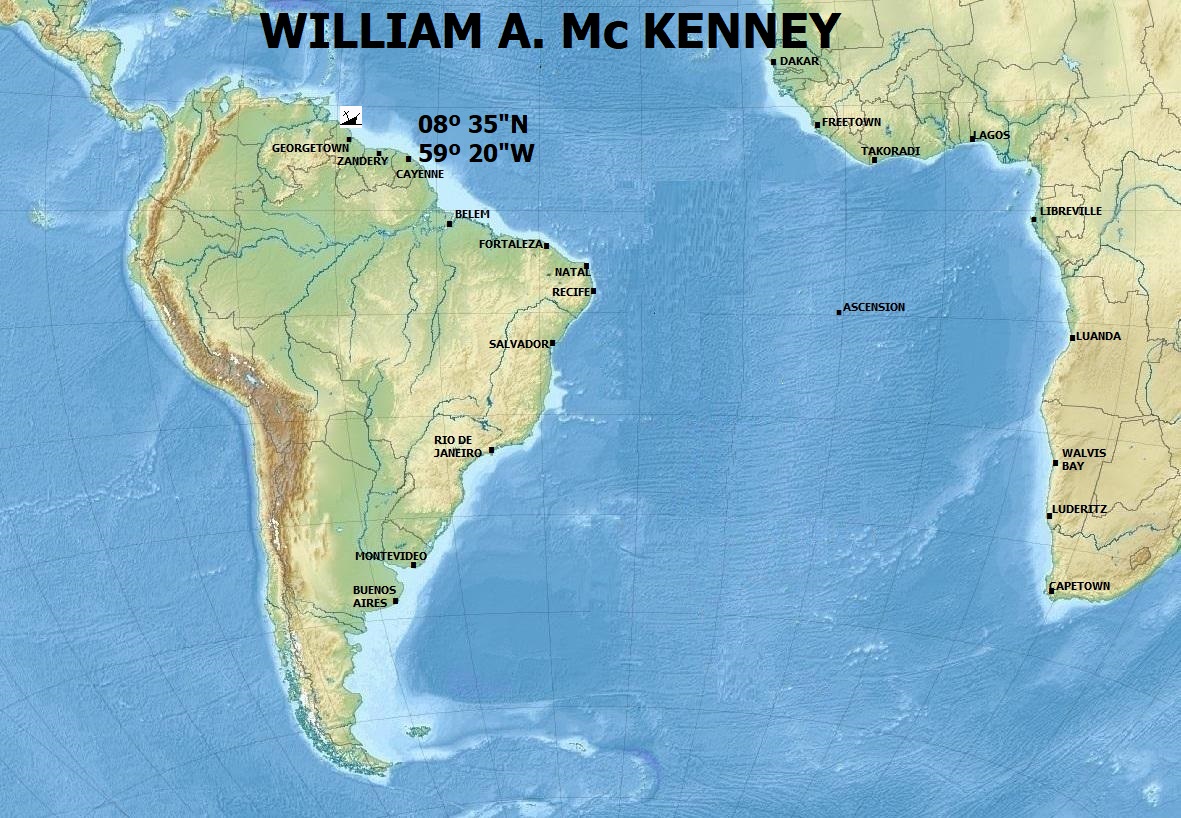 ---
---
Photo: http://www.shipscribe.com/usnaux/ww1/images/i02000/i02566.jpg
---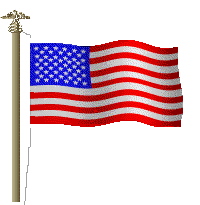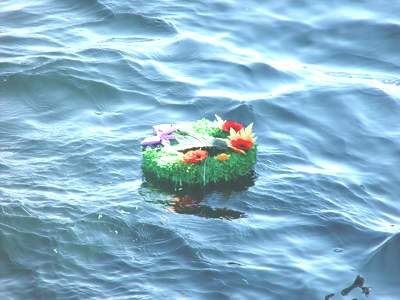 ---
Built: 1916
---
Tonnage: 6,153 /9,500 tons
---
Cargo: 3,118 tons of bauxite ore and general cargo
---
Sunk 5 Oct 42 by U-175 on pos. 08º 35"N 59º 20"W
---
1 Dead
---
34 Survivors
---
At 06.06 hours on 5 Oct, 1942, the unescorted William A. McKenney (Master James Franklin Lusby) was hit on the port side by one torpedo from U-175 while steaming on a nonevasive course at 11.5 knots about 50 miles east of Corocoro Island, Venezuela. The torpedo struck in #3 hold just aft of the engine room bulkhead, opening a hole about 20 feet in diameter, blowing off the hatch covers and wrecking the steering gear and antennas. About 15 minutes later, the U-boat began shelling the ship from the port side about one half mile off with 32 rounds.
---
About seven shells hit the hull and bridge house and set fire to the fuel in the settling tanks before the eight officers, 23 crewmen and four armed guards (the ship was armed with one 4in and two .30cal guns) abandoned ship in two lifeboats and one float. Afterwards, the ship was hit by further ten shells and sank about four hours after the initial attack. One crew member was lost. The survivors were picked up after 14 hours by USS Blakeley (DD 150) and landed at Trinidad.
---
---
---
Destroyer USS Blakeley DD-150 which rescued the survivors.
---
OTHER ARTICLES YOU MAY FIND SIMILAR