SHIPS SUNK USA 78 - U S SHIPS R / S
15)SWIFTSURE U-68
---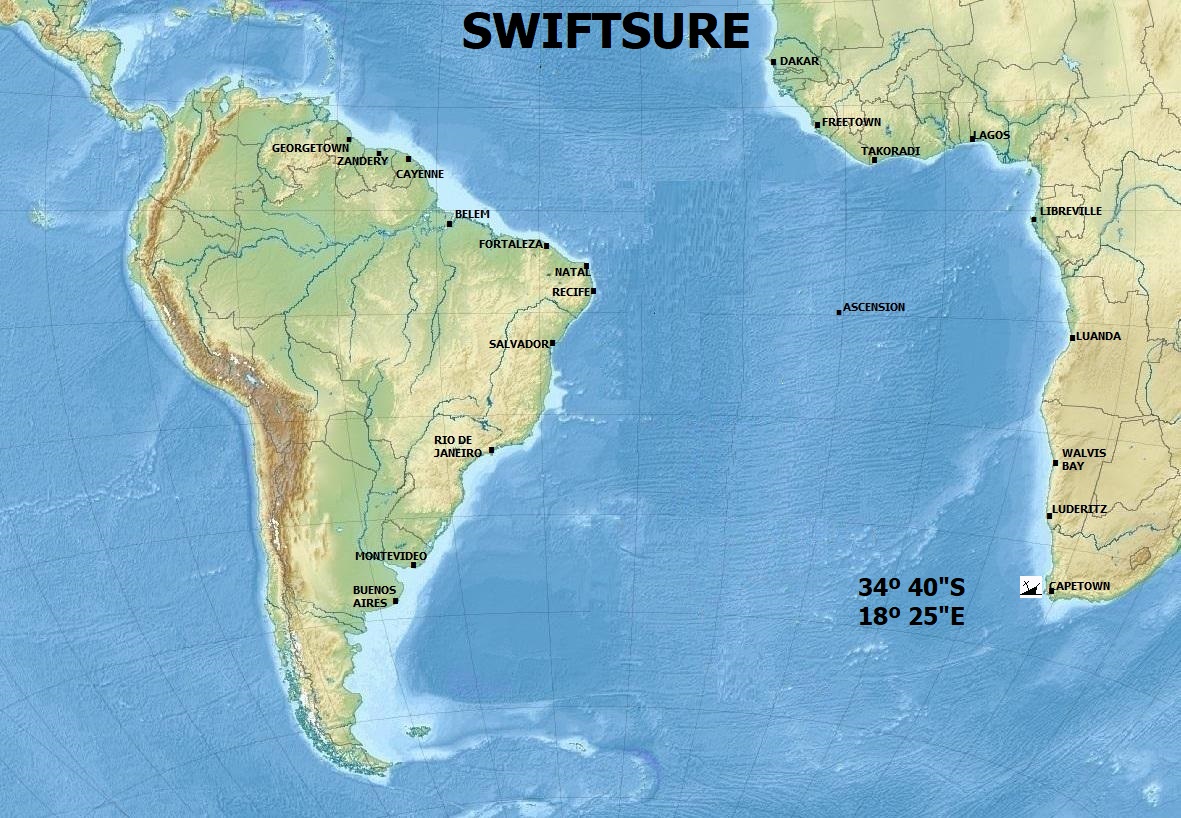 ---
---
Photo. http://www.armed-guard.com/sunk.html
---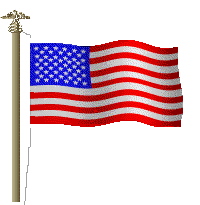 ---
Built 1921
---
Tonnage 8,207 / 12,020 tons
---
Cargo: 70,000 barrels of diesel oil.
---
Sunk 08/10/42 By U-68 on pos. 34º 40"S 18º 25"E.
---
0 Dead.
---
33 Survivors
---
At 20.51 hours on 8 Oct, 1942, the unescorted Swiftsure (Master Marion Jackson Mathews Jr.) was hit aft on the starboard side by one torpedo from U-68 25 milessoutheast of the Cape of Good Hope. The torpedo struck at the #8 tank, destroyed the ammonia lines to the ice machines and set the ship on fire. The crew fought the fire for 30 minutes, but then the eight officers and 25 crewmen (the ship was armed with two .30cal guns) had to abandon ship in three lifeboats. The boats circled the ship for several hours, hoping the flames would subside.
---
The survivors were picked up by a British minesweeper and taken to Capetown, but the master and some crew members returned the next day to determine whether the ship could be salvaged. The tanker was still burning fiercely, an attempt to tow her to the coast failed and she finally sank about 62 hours after the torpedo hit.
---
On 21 October, 31 survivors left Capetown on the Zaandam, which was sunk by U-174 (Thilo) on 2 November. 16 of the original survivors died in this sinking. Eight crew members spent five days in a lifeboat before they were picked up by the Gulfstate, which took them to Trinidad, arriving on 13 November. Seven others in a lifeboat reached the coast of Brazil nine days after the sinking.
---
By www.uboat.net
---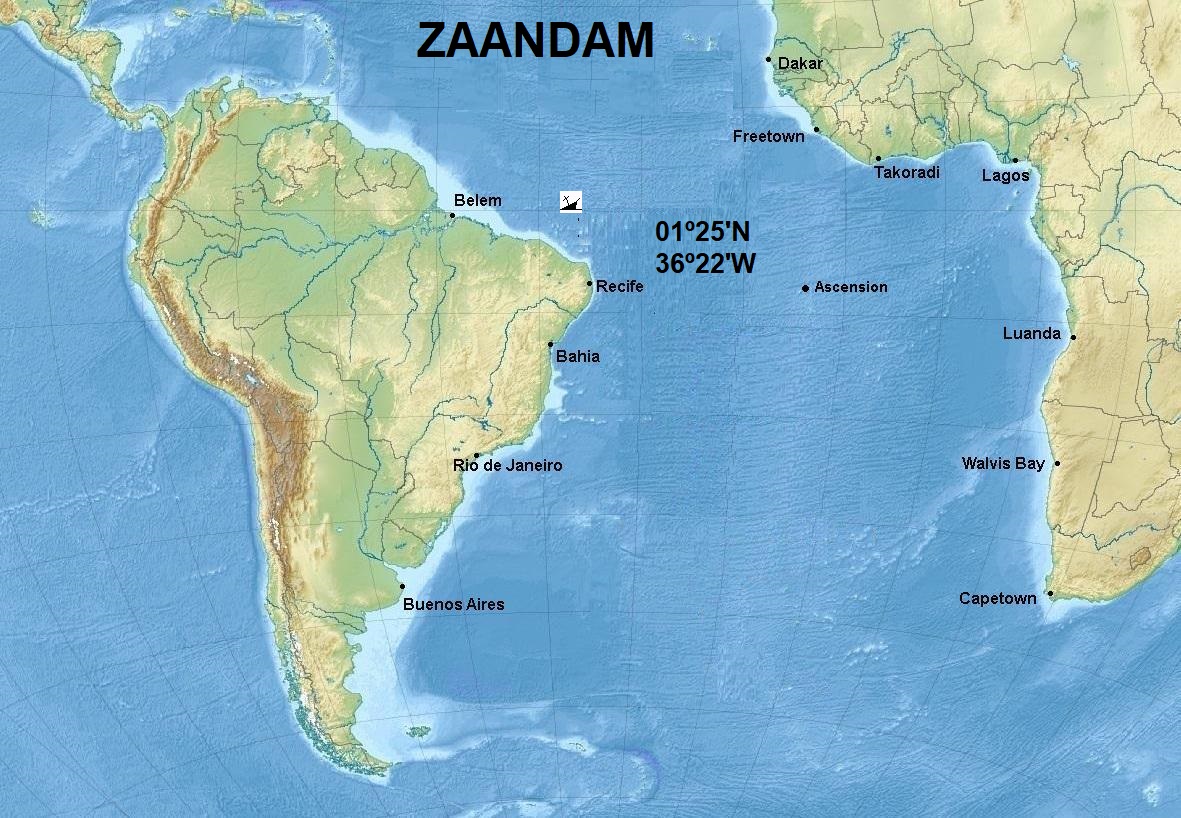 ---
---
Above, the map shows the exact location where Zaandam was sunk and the appaling conditions of the survivors.
---
OTHER ARTICLES YOU MAY FIND SIMILAR