- U S SHIPS R / S
10)STEEL AGE U-129
---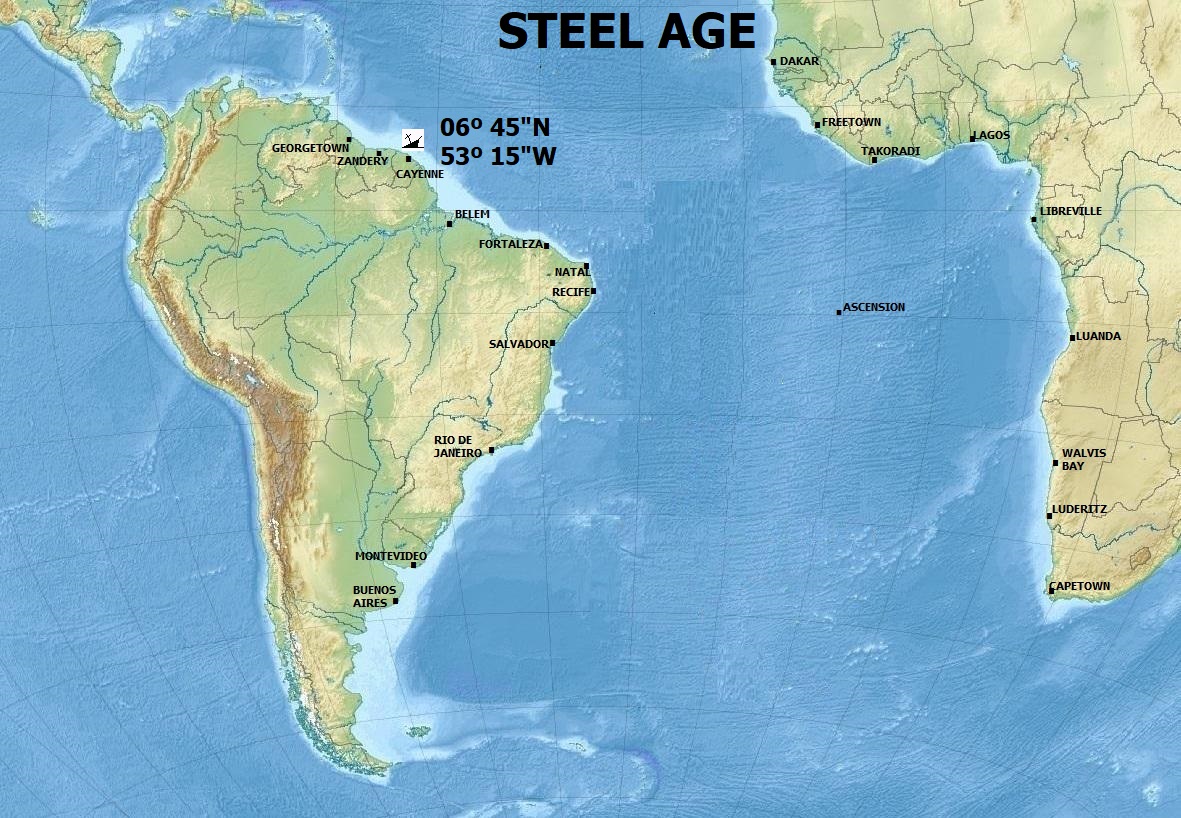 ---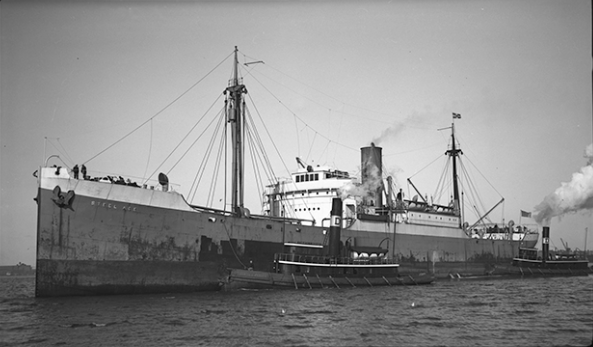 ---
Photo. https://catalogs.marinersmuseum.org/search?query=steel%20age P0006/02.01-2085#01
---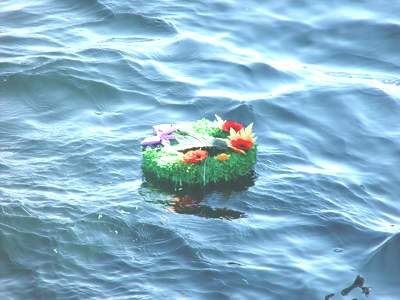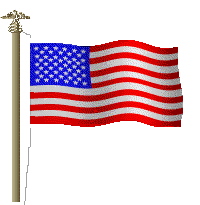 ---
Built 1920
---
Tonnage 6,188 / 9,500 tons
---
Cargo : Manganese ore.
---
Route: Calcutta - Table Bay - Trinidad - New Orleans
---
Sunk 7 Mar 42 by U-129 on pos 06º 45"N 53º 15"W.
---
33 dead
---
1 Survivor
---
At 22.20 hours on 6 Mar, 1942, the unescorted and unarmed Steel Age (Master Ralph Jones) was hit on the starboard side by two G7a torpedoes from U-129 about130 miles northeast of Paramaribo, Dutch Guiana. The first torpedo hit amidships and the second between the #4 and #5 hatches, causing the ship to sink by the bow within two minutes. Eight officers and 25 crew members were lost. The sole survivor, an able seaman, jumped on a nearby life raft and was picked up by the U-boat after 20 minutes. He was landed at Lorient on 5 April and taken to a POW camp near Bremen.
---
---
OTHER ARTICLES YOU MAY FIND SIMILAR