- U S SHIPS G / J
9)JOHN WORTHINGTON U-154
---
---
---
Photo.https://catalogs.marinersmuseum.org/search?searchable-actors-keyword=John%20Worthington%20%28Steamship%20%3A%201920%29.
---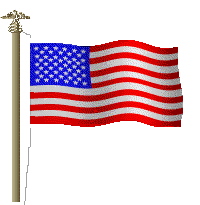 ---
Built 1920
---
Tonnage 8,166 / 12,500 tons
---
Cargo: Ballast
---
Sunk 28 May 43 by U-154 in position 03º 52"S 36º 48"W.
---
0 Dead
---
56 Survivors
---
Between 04.43 and 04.46 hours on 28 May 1943, U-154 fired six torpedoes at the convoy BT-14 about 125 miles east of Fortaleza, Brazil and reported one tanker damaged, one freighter sunk, one tanker probably sunk and two more freighters sunk. In fact each of the three ships Florida in station #53, Cardinal Gibbons in station #61 and John Worthington in station #42 were hit by one torpedo and all reached port safely, but the last ship was never repaired. The ship veered 30° to starboard, but regained her course and continued on her way, rejoining the convoy the next morning.
---
Only a few of the eight officers, 34 crewmen and 14 armed guards (the ship was armed with one 4in, one 3in, two .50cal and two .30cal guns) suffered slight injuries. After temporary repairs at Trinidad the ship was sailed on 10 June to Galveston, Texas for major repairs, arriving on 21 June. But the tanker was never repaired and did not return to service.
---
---
OTHER ARTICLES YOU MAY FIND SIMILAR