- U S SHIPS G / J
6)JAMES ROBERTSON U-185
---
---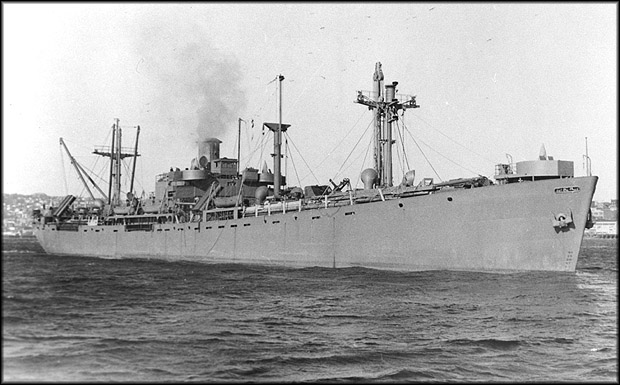 ---
Sister ship Joseph Henry
---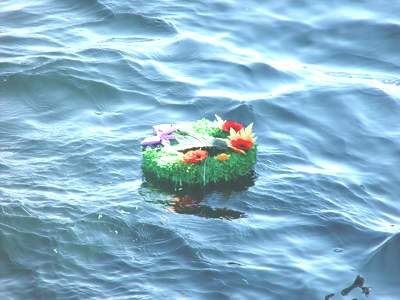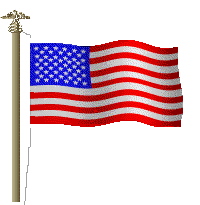 ---
Built: 1943
---
Tonnage 4,380 / 7,176 tons
---
Cargo: Ballast and 1,5 tons of radio sets.
---
Sunk 7 Jul 43 by U-185 on position 04º05"S 35º58"W
---
1 Dead
---
68 Survivors
---
The James Robertson (Master Harold Fletcher DeLasaux) in station #21 was struck by two torpedoes in the #2 and #3 holds. The explosions destroyed the engine room bulkhead and blew several hatch covers off, littering the deck with bits of metal, rock ballast and pieces of lifeboats. The holds flooded to the tween decks and the ship buckled at the #3 hatch.At 06.07 hours on 7 Jul, 1943, U-185 attacked the convoy BT-18 about 175 mileseast of Fortaleza, Brazil for a first time and reported two ships sunk and another damaged. In fact, the William Boyce Thompson and the James Robertson were sunk.
---
A part of the eight officers, 36 crewmen and 25 armed guards (the ship was armed with one 4in and nine 20mm guns) was ordered to abandon ship in two lifeboats and rafts. One boat swamped during launching and others jumped overboard and swam to the rafts, one of the armed guards drowned. The 21 men on the rafts, the men in one of the boats and five men in the water were picked up by the American submarine chaser USS PC-575 and landed at Trinidad on 15 July.The ship cut through the columns of the convoy with running engines and the rudder jammed at hard right, making a complete circle. The ship collided first with the American steam merchant Alcoa Banner in station #32 and moments later with the Brazilian steam merchant Goiazloide in station #33 at the #1 hatch.
---
The master and 20 men abandoned ship after the collisons in two lifeboats and stood by until the morning, when they reboarded the vessel to recover personal effects, but the ship later went down by the bow. 24 men, including three survivors from the William Boyce Thompson were picked up by the Brazilian escort vessel CS-55 Jaguarao and landed at Fortaleza on 9 July. The 14 men in one of the remaining two lifeboats landed at Fortaleza on 9 July and the other boat landed at Cascavel, on the coast of Ceará Brazil the same day.
---
---
OTHER ARTICLES YOU MAY FIND SIMILAR