- U S SHIPS D / F
3)EAGLE (DAMAGED U-513)
---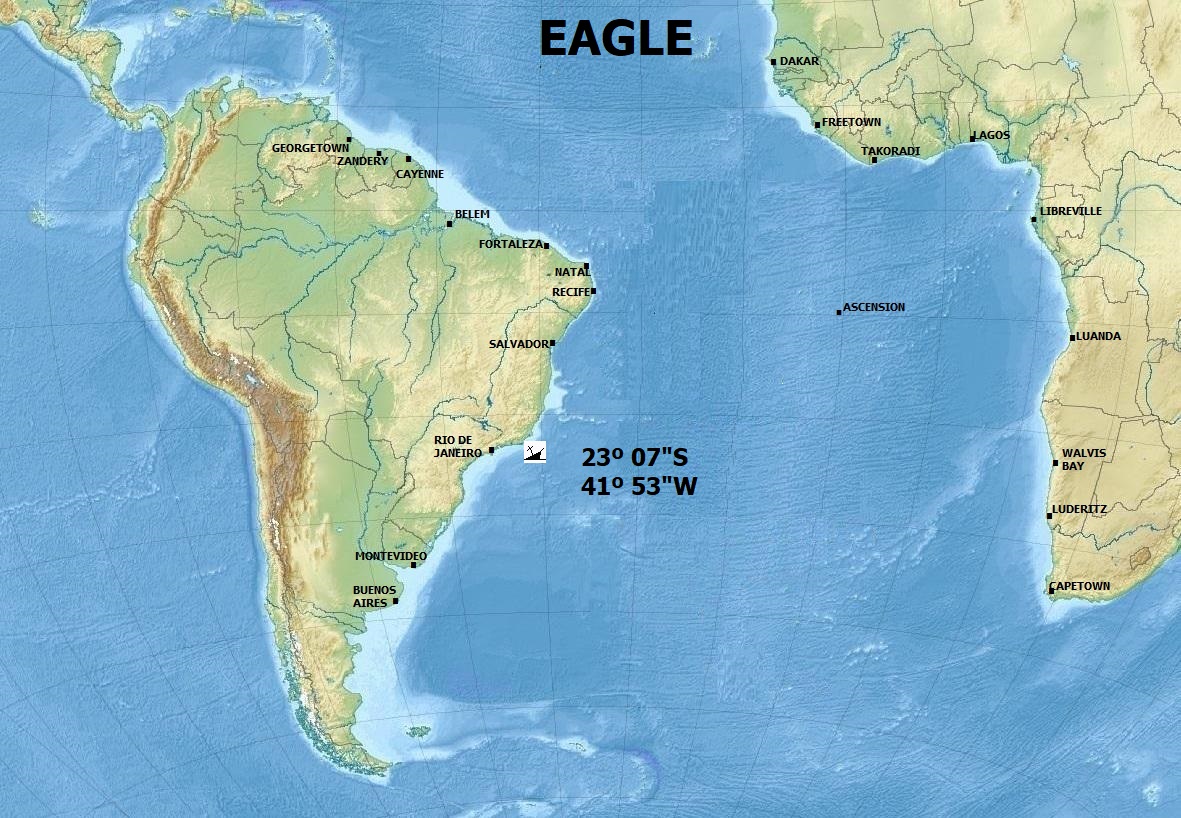 ---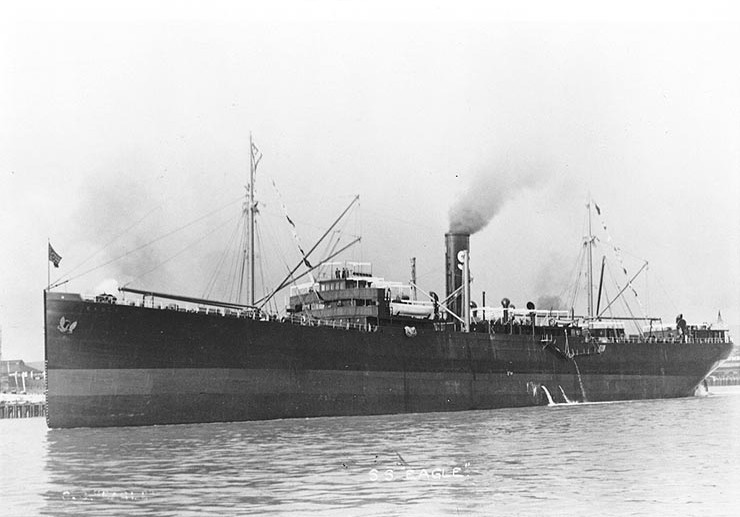 ---
Photo.http://navalmerchantshiparticles.blogspot.com/2012/11/ss-eagle-freighter-tanker.html
---
Built 1917
---
Tonnage 6,003 / 9,950 tons
---
Cargo: 2,000 tons of water ballast.
---
Torpedoed and damaged 25/Jun/43 by U-513 on pos. 23º 07"S 041º 53"W.
---
0 Dead
---
53 Survivors
---
At 03:50 hours on 25 Jun, 1943, the unescorted Eagle (Master Albert James Beck) was attacked by U-513 approximately eight miles southeast of Cabo Frio, Brazil. The first torpedo fired passed under the tanker amidships. Three minutes later a second torpedo struck the port forepeak and flooded the forward pump room and other portions of the ship. The master ordered the engines full speed astern and to steer hard right rudder, this maneuver caused a third torpedo to pass astern 15 feet away.
---
The armed guards fired four shots from the 4in stern gun (the ship was also armed with two .30cal guns) to keep the U-boat submerged. There were no casualties among the crew of eight officers, 33 men and twelve armed guards. The Eagle zigzagged back to Rio de Janeiro, where she received temporary repairs and later proceeded to Aruba for cargo and then to a US port, where permanent repairs were made in February 1944. In April 1944 she was turned over to the Free French for use in the Mediterranean Sea.
---
---
OTHER ARTICLES YOU MAY FIND SIMILAR