- U S SHIPS A / C
8)AMERICAN LEADER (RAIDER MICHEL)
---
---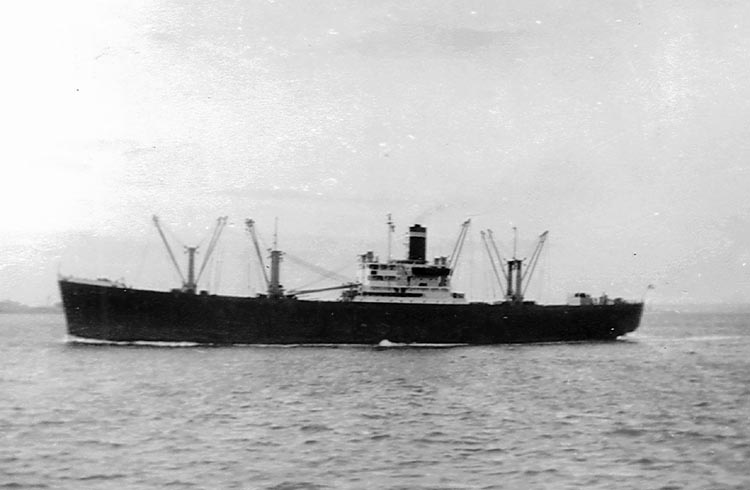 ---
Photo. http://www.worldshipny.com/images/amleader52.jpg
---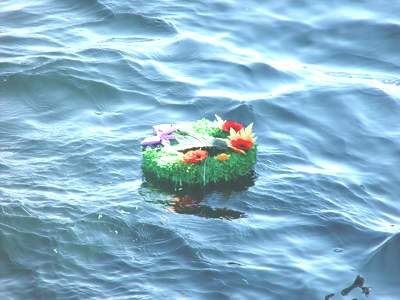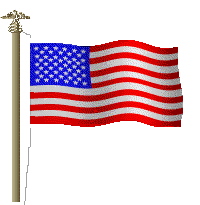 ---
Built 1940
---
Tonnage 6,750 / 7,815 tons
---
Cargo: Tons of rubber bales, rugs, chemicals and other raw materials
---
Sunk 10/09/42 by raider MICHEL in position 34º 21' S 02º 00' E
---
11 Dead
---
47 POW
---
On 7 September 1942, American Leader was in Cape Town where she received orders from the British Admiralty. She was sent westward - unescorted - toward the Straits of Magellan to the Pacific. At that time the Hilfskreuzer (auxiliary cruiser) Michel of the Deutsche Kriegsmarine (German Navy) had already taken nine ships in the South Atlantic. Despite having the outward appearance of a civilian cargo ship she was heavily armed. Michel also had above and below water torpedo tubes and her targets were identified by two scouting aircraft.
---
On the evening of 10 September 1942 American Leader became her 10th target. She was approximately 800 miles to the west of the Cape of Good Hope when Michel appeared off her starboard bow and opened fire. Kerosene drums on the deck exploded and Lifeboat #1 was destroyed along with the radio equipment. The shelling next destroyed the davits. Two torpedoes hit American Leader and she sank in 25 minutes.
---
Eleven crew members died in the sinking while 47 survivors managed to board life rafts. At daybreak Michel returned to take the surviving crew members prisoner. While on board Michel the survivors met prisoners taken from an earlier raid. The following day the British ship Empire Dawn was taken.
---
On 7 October 1942 the 72 American and British seamen on board Michel were transferred to a Kriegsmarine resupply ship Uckermarkand were handed over to the Japanese at Tandjong Priok in early November 1942. They first went to the Cycle Camp, and later some were sent to Kampong Makassar.
---
In 1944 eighteen American Leader survivors were among 1,000 prisoners selected be sent to Japan. On 27 June 1944 their transport Tamahoko Maru was torpedoed by the USS Tang. The ship sank in just two minutes and only five of the American Leader crew members on board survived. At the same time, 15 other crew members were sent to Sumatra via Singapore to work on the Pakan Baroerailway where more died.
---
In September, 9 American Leader crew members were among the 5,500 prisoners, conscripts, and laborers packed on board the Jun'yō Maru. On 18 September 1944, sailing in the Indian Ocean about 14 miles from the Sumatran coast, Jun'yō Maru was hit by two torpedoes from HMS Tradewind. Of the 9 American Leader personnel aboard the Jun'yō Maru only 5 survived.
---
Other crew members died from malaria, malnutrition, or overwork. Of the 58 American Leader seamen and Naval Armed Guard on board when she was sunk only 28 returned home. In 1946 the United States Lines acquired the C2-S-B1 cargo ship Twilight from the US Maritime Commission and renamed it American Leader (2) in honor of the first vessel's crew.
---
By en.wikipedia.org
---
OTHER ARTICLES YOU MAY FIND SIMILAR