- U S SHIPS A / C
11)BENJAMIN SMITH U-175
---
---
---
Photo. www.wrecksite.eu
---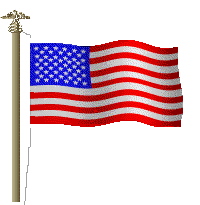 ---
Built 1942
---
Tonnage 4,375 / 7,177 tons
---
Cargo: 8,000 tons of war supplies
---
Route: Charleston Virginia - Takoradi
---
Sunk 23 Jan, 1943 by U-175 on position 04.05N, 07.50W.
---
0 Dead
---
66 Survivors
---
The Benjamin Smith (Master George W. Johnson) sailed from Marshall without escort on a nonevasive course, because the escort vessel´s orders had been misforwarded and so the escort arrived a day late. At 03.00 hours on 23 Jan, 1943, the ship was hit by a torpedo from U-175 between #1 and #2 holds, but it did not severely damage the ship. The radio antenna was shorted and the engines were secured as the ship took a starboard list. Within five minutes the Benjamin Smith righted herself after the water equalized in the holds and the engines were restarted.
---
The master tried to get away steering a zigzag pattern with a speed of six knots. 20 minutes after the first hit a second torpedo struck the starboard side about ten feet aft of the engine room. The ship was then abandoned by the complement of eight officers, 35 men and 23 armed guards (the ship was armed with one 5in and nine 20mm guns) in three lifeboats and a raft. Shortly after they got away a third torpedo struck the port side amidships, causing her to sink quickly by the stern about 50 miles off Cape Palmas, Liberia.
---
Bruns questioned the survivors on the raft and directed them to the nearest land after receiving the appropriate answers. He also asked for the master, but they told him that he was not on the raft. At dawn then men on the raft were transferred to the boats and the motorized lifeboat towed the other two into Sassandra, French Ivory Coast on the 24 January. They were later taken to Accra and were repatriated by plane via Belem, Brazil, arriving in USA on 3 March.
---
---
OTHER ARTICLES YOU MAY FIND SIMILAR