- U S SHIPS A / C
9)ANNE HUTCHINSON U-504
---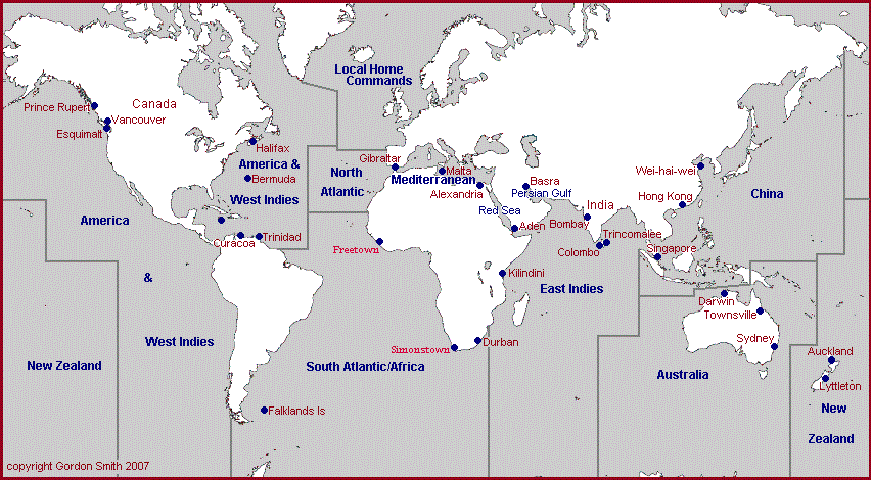 ---
https://www.naval-history.net/Maps1939-08RNStations.GIF
---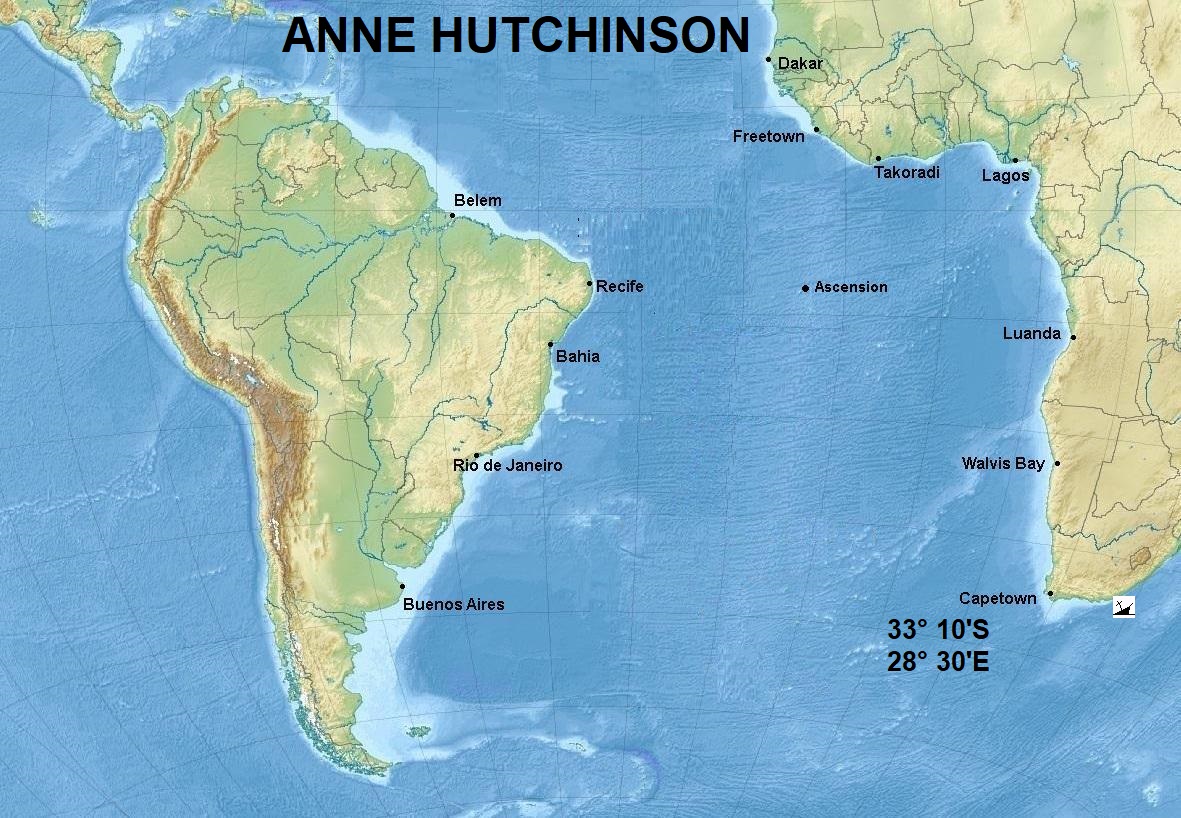 ---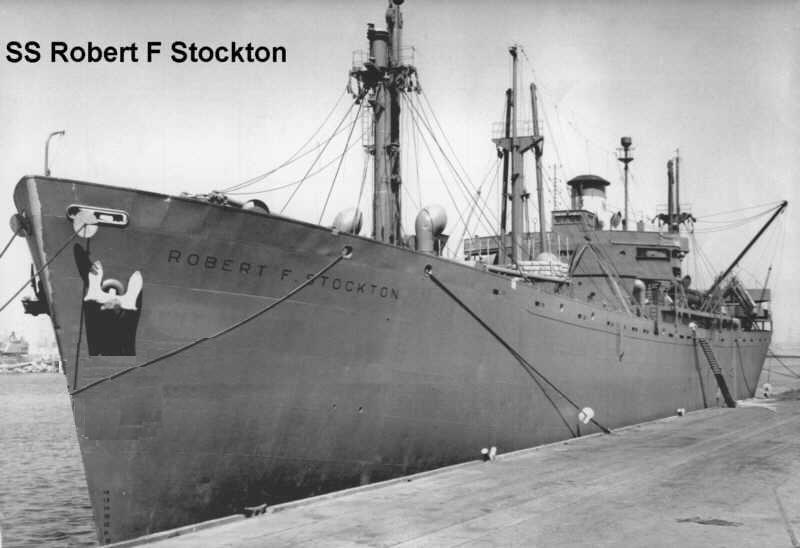 ---
Sister ships Robert Stockton. Photo. https://www.armed-guard.com/nsjwb.html
---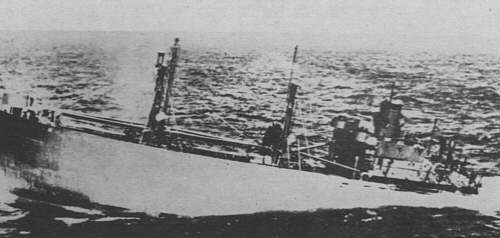 ---
Torpedoed twice, on October 28, 1943 the Liberty Ship SS Anne Hutchinson remained afloat thanks to welded construction. Picture taken 10/28/43 after the ship broke in two forward of # 4 hold. Photo www.armed-guard.com
---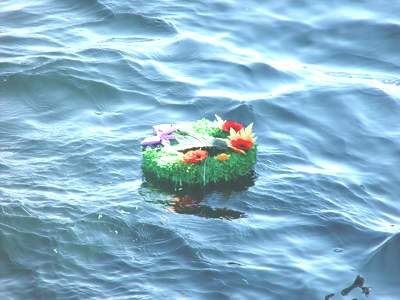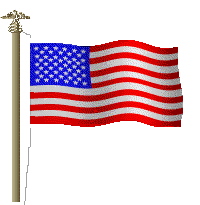 ---
Built: 1942
---
Tonnage: 7,176 / 10,600 tons
---
Cargo: 8,000 barrels of oil and ballast
---
Route: Aden - Suez – Capetown – Paramaribo – New York
---
Sunk 26 Oct 1942 by U-504 on pos. 33° 10'S 28° 30'E
---
3 Dead
---
54 Survivors
---
At 18.43 hours on 26 Oct 1942 the unescorted Anne Hutchinson (Master John Wilhelm Stenlund) was hit on the starboard side by two of four torpedoes from U-504 about 60 miles east of East London, South Africa. The U-boat had missed the ship five minutes earlier with a spread of two stern torpedoes because she just did a turn to starboard on her zigzag course after the torpedoes were fired. Lookouts then spotted one torpedo of the second spread to pass 20 yards ahead of the vessel, but it was too late to take avoiding action and two torpedoes struck abaft the engine room in the #4 hold almost simultaneously. The explosions buckled the side of the ship, created a hole 14 feet by 16 feet, broke the propeller shaft, stopped the engines, knocked out the electrical systems, smashed the wireless set and blew the #4 hatch covers off, killing three men sitting on them.
---
An oil tank had also been holed, covering the after gun and its crew with oil. However, the bulkheads on either side of the hold remained intact but as the ship was completely disabled the surviving eight officers and 29 crewmen abandoned ship in three lifeboats, followed shortly thereafter by the 17 armed guards (the ship was armed with one 4in, four 20mm and two .30cal guns) in the fourth. At 19.28 hours, a coup de grâce struck the fire room, causing the boilers to explode. The U-boat then surfaced and left the area without questioning the survivors because search lights were seen nearby, the ship was judged beyond salvage and the Germans had to reload the torpedoes from the upper deck containers.
---
About 90 minutes after abandoning ship, the lifeboats set sail towards the coast but one got separated and its 10 occupants were picked up six hours after the attack by the American steam merchant Steel Mariner and landed in Durban on 28 October. On the night of 27 October, the remaining survivors were picked up a fishing vessel off Port Alfred and landed there at dawn the next morning. Two of the survivors had to be treated for minor injuries and the 44 men were later taken to Port Elizabeth.
---
The Anne Hutchinson stayed afloat and on 29 October, the South African armed trawler HMSAS David Haigh (T 13) and a harbor tug attempted to tow the ship to port, but were not powerful enough. Dynamite charges were placed aft under the ship, cutting her in two. The after section sank and the fore section was towed to Port Elizabeth by the armed trawler, arriving there on 1 November, but was declared a total loss. A boarding party also recovered the confidential papers that had been left behind by the master, who was criticized for this breach of the Admiralty regulations.
---
By www.uboat.net
---
OTHER ARTICLES YOU MAY FIND SIMILAR