SHIPS SUNK NETHERLANDS 28 - DUTCH SHIPS LOST/DAMAGED/CAPTURED
8)BODENGRAVEN U-547
---
---
---
Photo. www.photoship.co.uk
---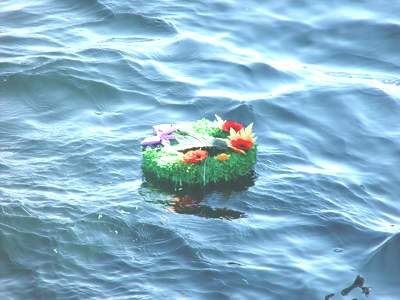 ---
Built 1929
---
Tonnage 5,593 / 9,320 tons
---
Cargo: 4,589 tons of general cargo and food and 2,512 tons of copper.
---
Route: Beira - Durban - Freetown - UK
---
Sunk 02/07/44 by U-547 on pos. 04º14'N 11º 00'W
---
9 Dead
---
1 POW
---
101 Survivors
---
At 01.30 hours on 2 Jul, 1944, the unescorted Bodegraven (Master B.A. Molenaar) was hit on the port side in the engine room by a torpedo from U-547 about 200 miles south of Monrovia. The ship stopped and settled by the stern, sinking after 12 minutes. One lifeboat had been destroyed by the explosion, so the 63 crew members and 48 passengers had to abandon ship in the three remaining lifeboats.
---
The Germans then questioned the survivors and took the master as prisoner on board. The survivors in one lifeboat made landfall at the coast of Grand Bassa and the others were rescued by the frigate HMS FAL, a frigate on patrol who had been sent to search for survivors. One week later they landed at Freetown. Three crewmen on watch below and six passengers were lost
---
By www.uboat.net
---
OTHER ARTICLES YOU MAY FIND SIMILAR